Is MDMA Addictive? Side Effects, Withdrawal Symptoms, & More
If you want to know if MDMA is addictive, stick around. This short but informative article highlights what MDMA is, if it's addictive, how long it remains in the body, side effects, potential withdrawal symptoms, and how it compares to other addictive substances.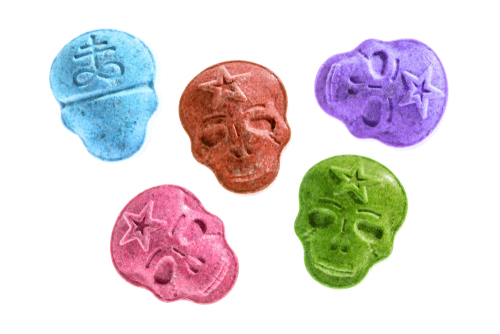 What Is MDMA?
Also known as ecstasy or XTC, MDMA (3,4 Methylenedioxy-Methamphetamine) is a psychotropic substance that can act as a stimulant and psychedelic, used in party settings where the goal is to stay awake, dance, and socialize. This is why it's commonly found at raves or large music festivals with loud music, light shows, visual effects, and densely packed strangers.
Developed in illegal laboratories across Canada, the U.S., and the Netherlands, MDMA is a member of substituted phenethylamines, a group of stimulant, empathogen, and hallucinogenic substances, and is a close relative of methamphetamine (meth). It's usually sold and taken in two forms: pills and powder.
MDMA Pills (Ecstasy)
These pills have been created to resemble generic prescription medication and multi-colored candy. Ecstasy pills are usually swallowed, occasionally smoked, and injected in rare cases.
MDMA Powder (Molly)
MDMA powder, also called molly, is advertised as pure and unadulterated Methylenedioxy-Methamphetamine. However, drug enforcement agencies have reported seizing ecstasy powder laced or "cut" with cocaine, LSD, amphetamine, and other phenethylamine substances, including MDA (3,4-Methylenedioxyamphetamine, also known as "Sally" or "Sass") and PMA (para-Methoxyamphetamine, also known as "Pink Ecstasy"). Both MDA and PMA are considered stronger, more neurotoxic, and have led to more overdoses and adverse effects than MDMA.
Desired Effects of MDMA
Electronic and other music events, such as Ultra Music Festival, Tomorrowland, and Electric Daisy Carnival, can last more than three days and throughout the night, which is why festival-goers take stimulants and psychedelics like MDMA or LSD to boost their energy and experience. They're mainly looking to feel:
Euphoria
Heightened sensory experiences
Relaxation and confidence
Energetic or aroused
Social and empathetic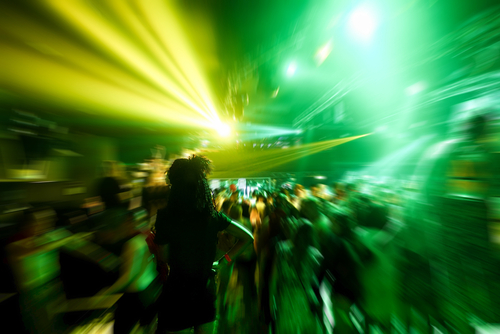 Is MDMA Addictive?
Research hasn't clearly answered if MDMA is addictive, and studies have reported widely varying results, including cases of physical dependence, psychological dependence, both, or neither. Additionally, it can be challenging to identify MDMA addiction since its withdrawal symptoms are less obvious, and most people mistakenly attribute "addiction" to signs of physical dependence.
On the contrary, individuals abusing MDMA can diagnosed with a substance use disorder if they meet at least two out of eleven SUD criteria over 12 months. This includes taking a substance more and longer than intended, cravings, tolerance, and continued use despite negative side effects or impact on personal life. Three studies have reported signs of tolerance, use despite consequences, cravings, and even withdrawal symptoms in MDMA users, supporting the basis of addiction.
Other experiments have shown that animals will self-administer MDMA, supporting its addictive potential. Additionally, human and animal tests indicate that frequent MDMA use impacts serotonin and dopamine production by releasing rapid amounts of these "feel-good chemicals" to the nucleus accumbens, similar to other substances. This surge of serotonin and dopamine can become an addictive "rush" and subconsciously link MDMA with happiness and energy. This can lead to lasting lowered inhibitions, risky behavior, and impaired judgment.
Note: Experts agree that MDMA addiction and use should be studied further to analyze its effects on a larger population and its potential role in medication-assisted treatment.
Read more: Drug Abuse Vs. Misuse: Which Can Lead To Addiction?
MDMA Withdrawal Symptoms
Research suggests that most withdrawal symptoms from discontinued MDMA use are psychological since the brain doesn't require its chemicals to physically function, as opposed to opioids or alcohol that impact cognitive functions and motor control. Psychological MDMA withdrawal symptoms include:
Chronic depression and diminished self-esteem and self-worth
Severe anxiety and anxiety attacks
Irritability, aggressive behavior, anger, and impatience
Lack of focus, judgment, concentration, and memory loss
Psychosis (paranoia, delusions, confusion, and hallucinations)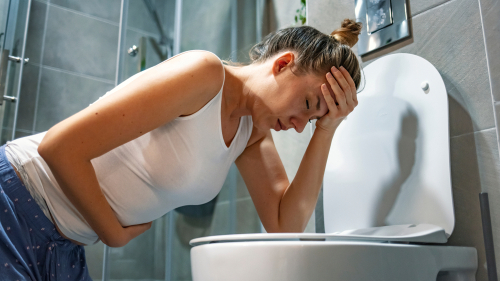 How Long It Takes For MDMA To Leave The Body
The effects of MDMA can last between 3 to 8 hours and peak around 45 minutes, depending on body weight, gender, amount taken, and method of abuse (diluting MDMA and injecting it bypasses the small intestine and reaches the bloodstream instantly). Once the high fades, users can experience a several-day-long "crash" due to MDMA's physical and mental strain on the brain. It takes around 40 hours for MDMA to completely leaves the body, detectable in blood and saliva for three days, five days in urine, and several months in hair follicles.
Side Effects Of MDMA
Short and long-term MDMA use has been linked to:
Mental health issues: MDMA can exacerbate existing mental health issues, worsening depression, anxiety, stress, suicidal thoughts, and self-harm. These issues will also need to be addressed during MDMA addiction treatment, as they can worsen and contribute to substance use disorders.
Minor disruptions to daily life: This includes insomnia, nausea, vomiting, muscle cramps, tension, dizziness, blurry vision, and headaches.
Major health conditions: MDMA can worsen or lead to heart arrhythmia, cardiovascular collapse, severe dehydration, seizures, convulsions, permanent brain damage, chronic depression, MDMA-induced psychosis, kidney failure, internal hemorrhaging, respiratory arrest, and heart attack.
Overdose and death: MDMA can be replaced with chemically similar but more lethal substances, including PMA and fentanyl. This can make it easy to overdose if you believe you're taking a typical dosage of MDMA. The CDC reported that in 2019, 23% of all drug overdose deaths involved psychostimulants like MDMA, PMA, and MDA.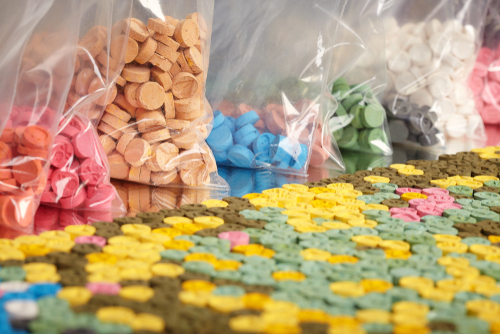 MDMA Vs. Other Addictive Drugs
Despite its side effects and mass use (2.2 million users in 2021), MDMA has been described as less addictive than opioids, cannabis, and alcohol, the three most abused substances in the United States. MDMA use was highest among young adults between 18 and 25. Even though its usage and addiction rates are low, MDMA use can lead to substances and addictions beyond psychostimulants, as one study found that 98% of college students who tried ecstasy also used cannabis and had a higher risk of using inhalants, cocaine, and heroin.
Additionally, building a tolerance to ecstasy or experiencing strong cravings can cause users to try different administration methods, such as injection and snorting, which have their own consequences. Other MDMA users might mix it with one or more substances, such as alcohol or cocaine, to boost its effects and increase the high. If an individual can't access or find MDMA, they might be susceptible to trying similar substances, including methamphetamine and amphetamine, which both cause physical dependence.
Read more: MDMA Vs. Meth: Dangers, Abuse, & Treatment
Contact Oasis Recovery Center
If you or someone you know is struggling with MDMA use or is showing signs of addiction, contact Oasis Recovery Center in Asheville, North Carolina. Our addiction treatment center is very familiar with ecstasy and other party drugs, coming from a city filled with bars, clubs, and music festivals. If you're not sure you or a loved one needs addiction treatment, call anyway. Our admissions staff is always happy to answer questions and point you in the right direction.