Intensive Outpatient Program In Asheville
For individuals seeking addiction recovery support, structure, community, and accountability while having more flexibility and freedom than our partial hospitalization program (PHP), our IOP program is ideal. IOP, or Intensive Outpatient Program, can be used as a step-down program after the PHP or enrolled individually. At Oasis, we offer two Intensive Outpatient Programs: three mornings per week or three evenings per week. These programs allow clients to simultaneously receive intensive treatment and maintain work, school, and family responsibilities while learning to live a balanced, sober lifestyle.
What is an Intensive Outpatient Program?
An Intensive Outpatient Program (IOP) is an in-depth addiction treatment program that is available on an outpatient basis. IOPs require individuals to participate in individual and group therapies, relapse prevention education, and other various exercises as determined by the client's specific needs. Individuals suffering from a mild-to-moderate substance use disorder, in addition to those who have already been to an inpatient rehabilitation facility and who want treatment at a lower level, may benefit from IOPs. Because of their daily obligations or jobs they are unable to leave, Intensive Outpatient Programs are a great way to receive quality addiction care while still allowing clients to keep some independence.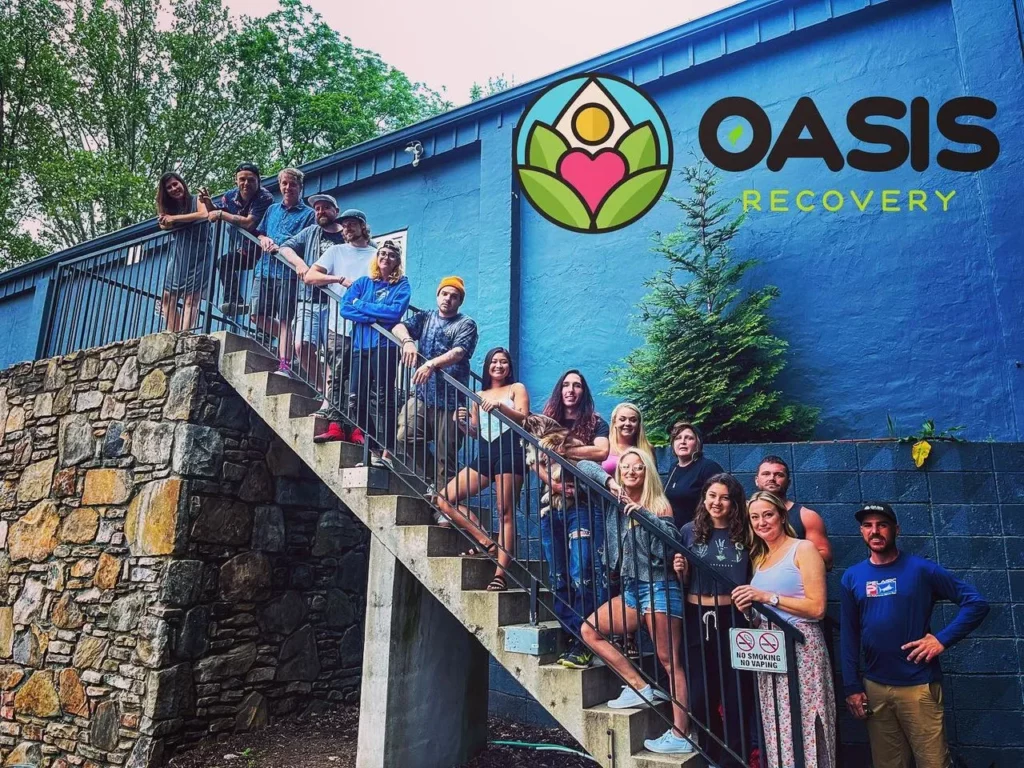 Why Choose an IOP Over Residential Treatment?
Inpatient care – whether in a hospital, clinic, rehab, or other facility – can be tough for those seeking assistance in overcoming addiction. Many people find inpatient treatment to be demanding. While these programs offer the highest level of care, separating addicts from access to their drug or alcohol dependencies and from other people who may encourage relapse or sabotage recovery efforts, they are not always suited to the client's specific situation. Family or job obligations prevent many people from living full-time in a treatment facility, with them being unable to abandon their lives for an extended period of time.
Intensive outpatient treatment is often the best choice for these individuals. They can still receive intensive treatment but they can live at home. However, it is crucial that they reside in a sober living environment, meaning among encouraging family members and friends who are willing to assist in recovery efforts. People living with other individuals who use drugs or drink are generally encouraged to seek residential treatment as a way to keep them away from these triggers for relapse. The IOP is generally not suitable for those with major drug problems or severe mental health issues. Inpatient treatment is usually required due to the more intensive nature of this type of care and 24-hour supervision.
Benefits of an IOP Program
The IOP at Oasis Recovery aims to treat clients who have already completed a full-time addiction treatment program, or clients who do not require 24/7 supervision. Our intensive outpatient program prepares individuals for the transition into independent living while still providing structure and support. The main benefits of an IOP include:
Minimal time requirement
Supportive community
Various therapies including individual, group, family, or alternative
Flexibility to return to work, school, or family life
Group and Holistic Exercises
Preparation for independent living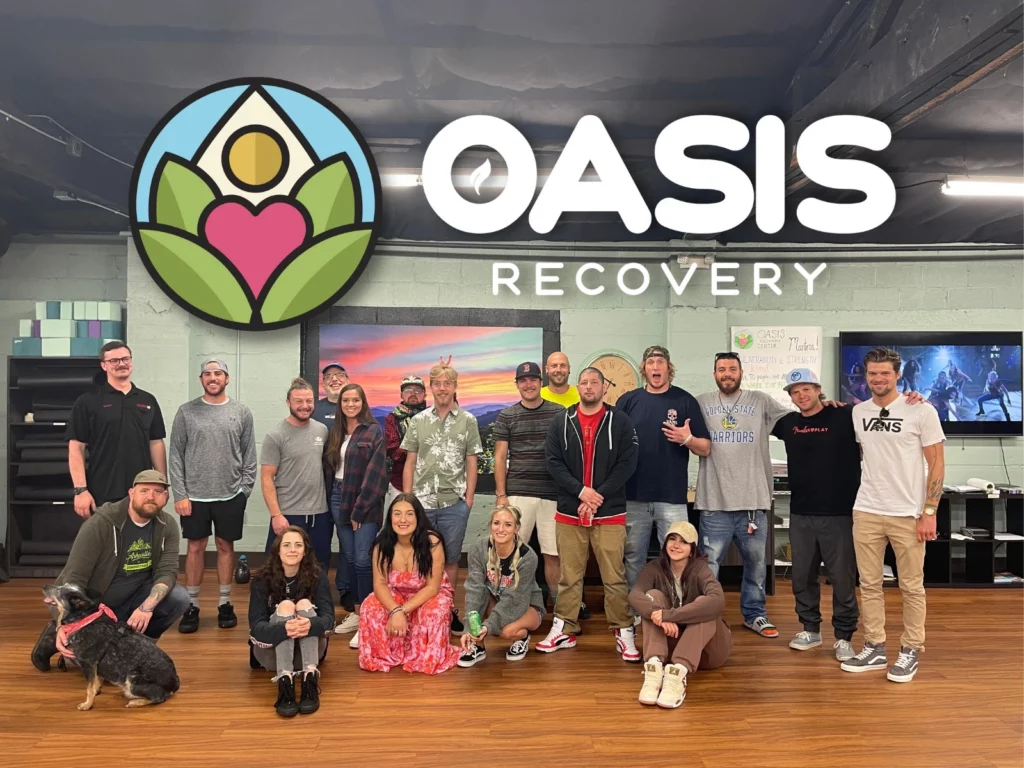 What does Intensive Outpatient Treatment Consist Of?
At Oasis Recovery, our Intensive outpatient program typically provides 10-12 hours of group and individual therapy per week, plus encouraged participation in group activities and holistic exercises. Each individual's treatment plan is tailored to meet their specific needs so the exact time spent on each modality varies for everyone.
Our Intensive Outpatient Program requires 6 to 9 hours of participation per week, Clients in IOPs usually visit a facility two to four times per week, for 30 to 90 days, based on level of care required.
The following modalities are applied during an IOP:
Group Therapy –Studies show that group participation is as effective as individual therapy in treating addiction. In addition to helping clients improve their communication skills and access to a new social network, group therapy typically serves as the core of most IOPs. Individuals' previous socialization is frequently with other people who consume drugs or alcohol, which makes this especially important in addiction. It also provides participants with a place to receive support, comfort, and honest feedback from others who are experiencing the same difficulties. Group therapy can help participants develop healthy ways of interacting and establish a safe environment for recovery.
Individual Therapy – Individual therapy focuses on the difficulties caused by clients' drug abuse and their attempts to stay abstinent. In individual sessions, clients can focus more on their individual problems. Some individuals do not feel comfortable talking in a group setting, therefore individual therapy gives them the opportunity to talk about more private issues. Individual therapy sessions are part of most programs and are usually scheduled on a weekly basis, if not more often, particularly in the early stages of recovery. Each client is assigned a therapist who will strive to create a close, honest connection based on mutual trust and commitment to recovery.
Holistic Therapies – Alternative therapies are often offered in addition to traditional care. Art therapy, music therapy, adventure therapy, and equine-assisted therapy are just a few of the possible treatments. Clients benefit from nonverbal methods of healing by participating in these sessions. Therapists that are trained in these techniques conduct the sessions, which are usually held in a group setting. Most of these therapies are effective for reducing stress and improving overall mood. Some clients find that painting or playing music releases endorphins, which result in an overall feeling of calm. Many people prefer these nonverbal methods of healing.
Family Therapy – Oasis Recovery includes family therapy and treatment services when necessary. Studies indicate that including family members into the treatment process significantly increases the chance of maintaining sobriety. In family therapy, family members are educated about addiction issues and what their loved one is experiencing. Family therapy is typically conducted only when necessary, in addition to individualized and group therapies.
Learn More About Our Intensive Outpatient Program
The IOP program at Oasis Recovery is supported by both scientifically-proven addiction treatment methods and compassionate care. Oasis Recovery was founded on the realization that addiction can affect anyone, and our aim is to provide a place where individuals can heal from addiction by receiving compassionate, imaginative, open-minded, and heart-centered care. We know that recovery is always possible and we work with you to create a treatment plan that suits your needs.

At Oasis Recovery, we know that every individual is unique and, therefore, deserves quality treatment that is tailored to them. If you are interested in our intensive outpatient program for yourself or a loved one, contact a treatment specialist today. they will be happy to answer any questions you may have. No one should struggle alone, and now you don't have to. Oasis is here to help.
Oasis Is Here For You
If you or a loved one could benefit from addiction treatment, the experts at Oasis Recovery are here for you. Between our various treatment programs, therapies, and supportive community, we provide the quality care that you deserve. To learn more about all we have to offer, download our free eBook today. You no longer have to struggle with addiction alone.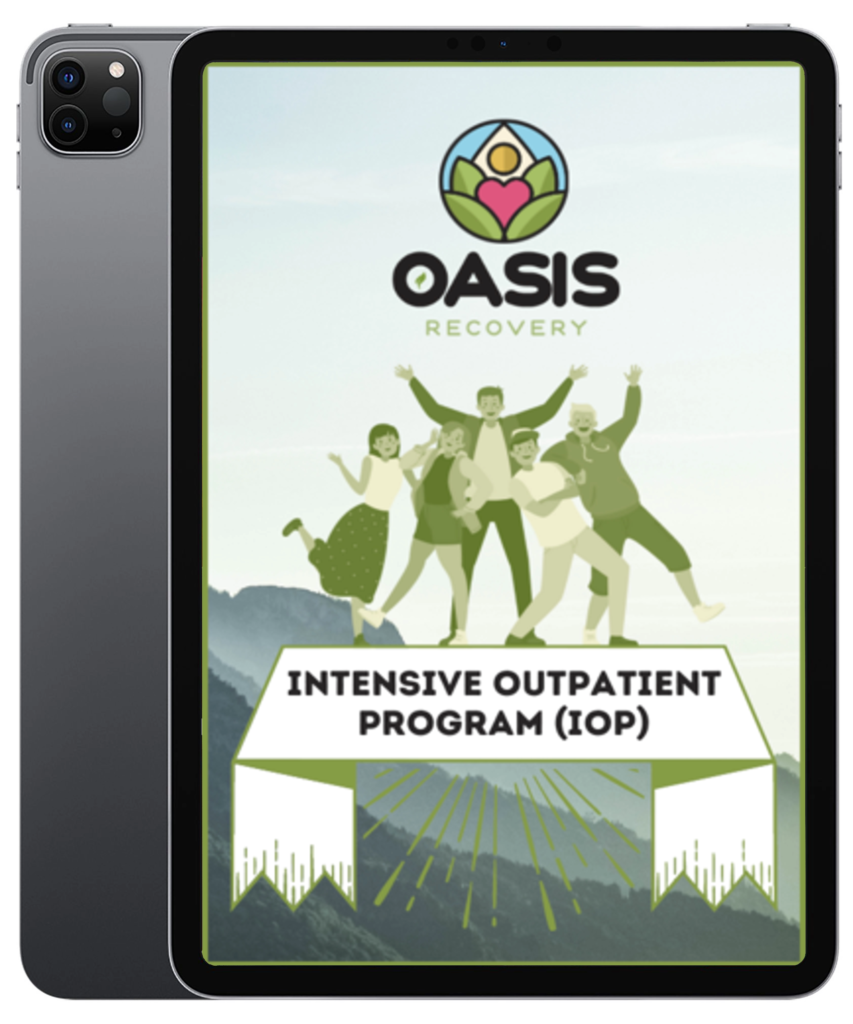 What Would It Feel Like To Be Free?
LET US HELP YOU FIND OUT