Women's Rehab Program In Asheville
What is the Women's Rehab Program?
Our Women's Rehab program is ideal for females seeking comprehensive, full-time substance use treatment. Complete with integrated, gender-specific campuses, our program is designed to offer a safe, supervised, therapeutic environment, to all of our clients.
Women receive the best care in a program designed just for them. Our staff are trained to recognize the unique challenges faced by women in recovery and will work to address these issues. The program includes many activities that are designed to help women process and address traumatic experiences from their lives and work on developing new skills to prepare for a successful return to the community. Our female Rehab program aims to promote sisterhood and focus on a common goal: lifelong sobriety.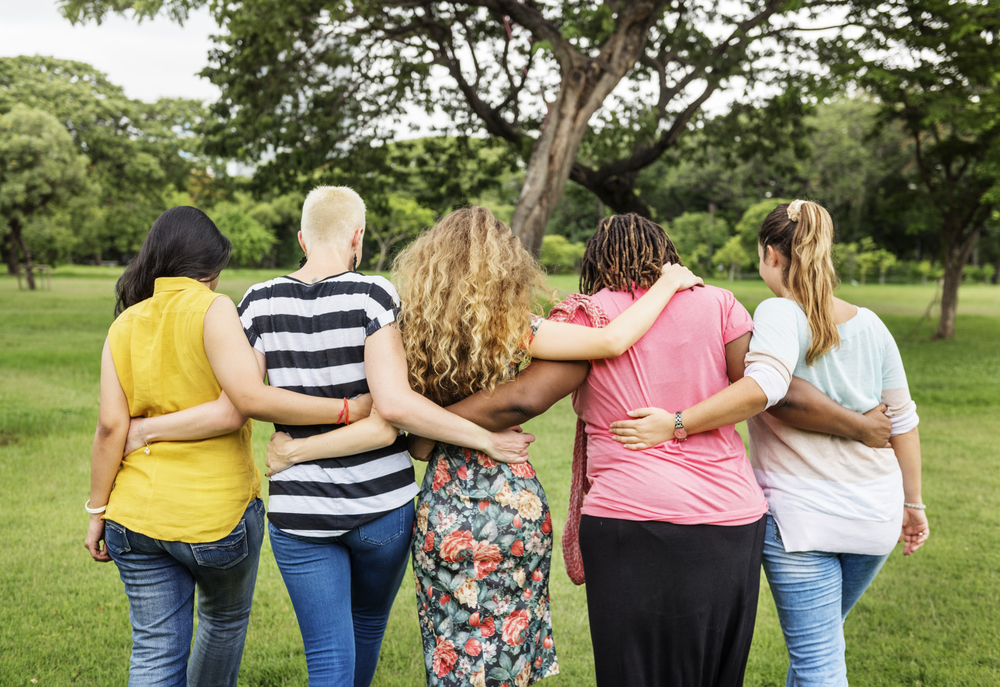 According to the National Institute on Alcohol Abuse and Alcoholism, when women do develop substance abuse problems, they report problems of greater severity, experience more health-related consequences than men, and are less likely to seek specialized treatment for addiction. A huge benefit of our women's rehab program is the opportunity for clients to be fully immersed in their healing and recovery process, without the distractions and stressors of regular, daily life. With staff and resources available 24/7, our clients are fully supported every step of the way.
The comfortable, private accommodations and scenic settings of our facilities provide the ideal environment for clients to focus on healing from substance use disorder and co-occurring mental health issues. Our facilities are located in scenic, rural areas, away from urban stressors and distractions. Furthermore, our staff members are dedicated to providing clients with the guidance and support they need to achieve their goals and maintain long-term sobriety.
Women's Rehab Program in Asheville
Our women's addiction rehab program includes various therapies, group exercises, and holistic care. Our treatment specialists work with all clients to design a custom-built treatment program that addresses all of their individual needs. This customization ensures that every client receives the effective, quality care they deserve. Additionally, our treatment programs are designed to accommodate clients of all backgrounds, cultures, and abilities. With our wide variety of treatment options, we are confident that we can provide the right care for anyone seeking help.
In addition to these features, we maintain a culture of integrity and respect throughout our organization. We pride ourselves on treating every individual who comes through our doors with dignity and care. We are dedicated to helping our clients achieve their desired outcomes and live healthy, happy lives.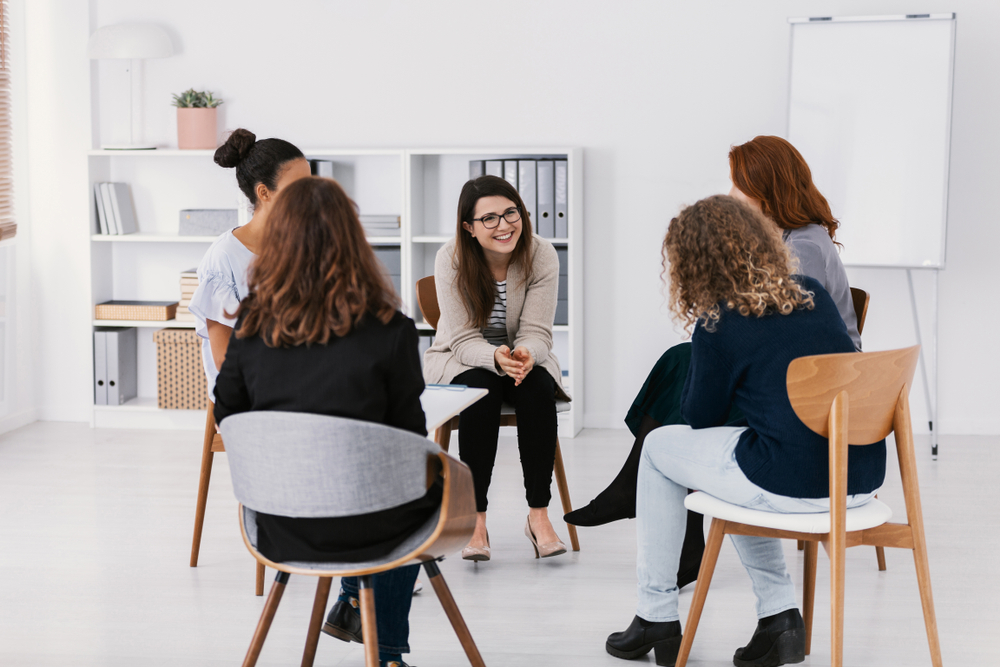 Why is Rehab for Women Important?
Scientists studying substance abuse have discovered that women who take drugs may struggle with hormones, menstrual cycle, fertility, pregnancy, breastfeeding, and menopause issues. In addition, women report taking drugs for a variety of reasons, including to control their weight, fight fatigue, manage pain, and address mental health concerns. Other findings include:
Women tend to use substances in different ways than men, such as using smaller amounts of certain drugs for a shorter period of time before becoming addicted.
Frequent drug use can put women at risk for serious heart and blood vessel problems.
Women may become more sensitive to some drugs because of sex hormones.
Women may experience drug cravings and have higher relapse rates after treatment than men do.
Women and men may experience brain alterations differently if they take drugs.
Women may be more prone to visit the emergency room or to die from an overdose or other consequences from certain substances.
Certain substances may increase the risk of panic attacks, anxiety, or depression in women.
Substance use is increased among women who are victims of domestic violence.
Women may use substances or develop a mental health disorder as a result of divorce, loss of child custody, or the death of a partner or child.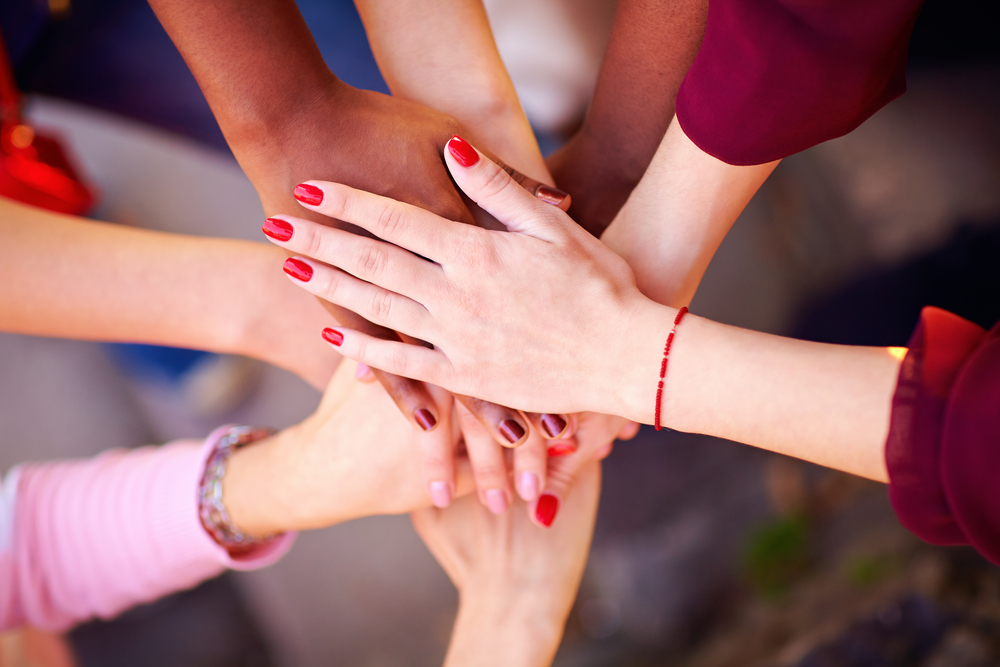 According to the National Institute on Drug Abuse, Women report using some substances for a shorter period of time when they enter treatment. However, women's substance use tends to progress more quickly from first use to addiction. Withdrawal may also be more intense for women.
Addiction research has historically only looked at substance abuse and alcoholism as they relate to men. Men have been the sole subjects of addiction studies for years. Female addiction has been a classic victim of medical bias. Several US organizations, including the National Institute on Drug Abuse (NIDA), required the inclusion of women in research as a result of initiatives in the 1990s. Scientists have found a number of differences between men and women with addiction as a result of including women in their studies.
Addiction can manifest itself in different ways in men or women, and the reason for this may be due to biological or societal influences. It has been hypothesized that we are shaped by the society in terms of gender (such as childcare duties, addiction stigma, relationship dynamics, etc.). Furthermore, male and female bodies react differently to substances as a result of biological differences, including testosterone and estrogen production, body size and composition, and other factors.
Treatments Within Women's Rehab
Our approach to treating women who have experienced trauma is integrated, based on theory, research, and clinical experience. Through our evidence-based and holistic therapy offerings, we at Oasis Recovery provide all clients with the best care possible. These therapies have been shown to be effective in treating addiction. These therapies include:
Cognitive-Behavioral Therapy (CBT)
Dialectical-Behavioral Therapy (DBT)
Psychotherapy
Group Therapy
Trauma Therapy
Emotion Regulation Therapy
We provide a wide range of alternative therapies in addition to evidence-based treatment. Our therapies address a patient's mind, body, and spirit, in addition to drug and alcohol dependence. After finishing a women's rehabilitation program, you will be provided with the tools you need to maintain sobriety. These therapies include:
Yoga
Breathwork
Meditation
Experiential Therapy
Equine Therapy
Adventure Therapy
Art Therapy
Music Therapy
Women's Rehab at Oasis Recovery
If you are a female who is considering women's rehab and addiction treatment in North Carolina, call Oasis Recovery today. Our treatment specialists work will all individuals to create a treatment plan that suits their individual needs. As a member of our women's rehab program, you will be welcomed with open arms by a community of supportive, like-minded women who share the common goal of recovery from addiction.
You do not have to struggle with addiction alone. Help is available. At Oasis Recovery, we are family and we will do everything in our power to ensure that you are comfortable, supported, and empowered at all stages of treatment and beyond. Call an add
Oasis Is Here For You
If you or a loved one could benefit from addiction treatment, the experts at Oasis Recovery are here for you. Between our various treatment programs, therapies, and supportive community, we provide the quality care that you deserve. To learn more about all we have to offer, download our free eBook today. You no longer have to struggle with addiction alone.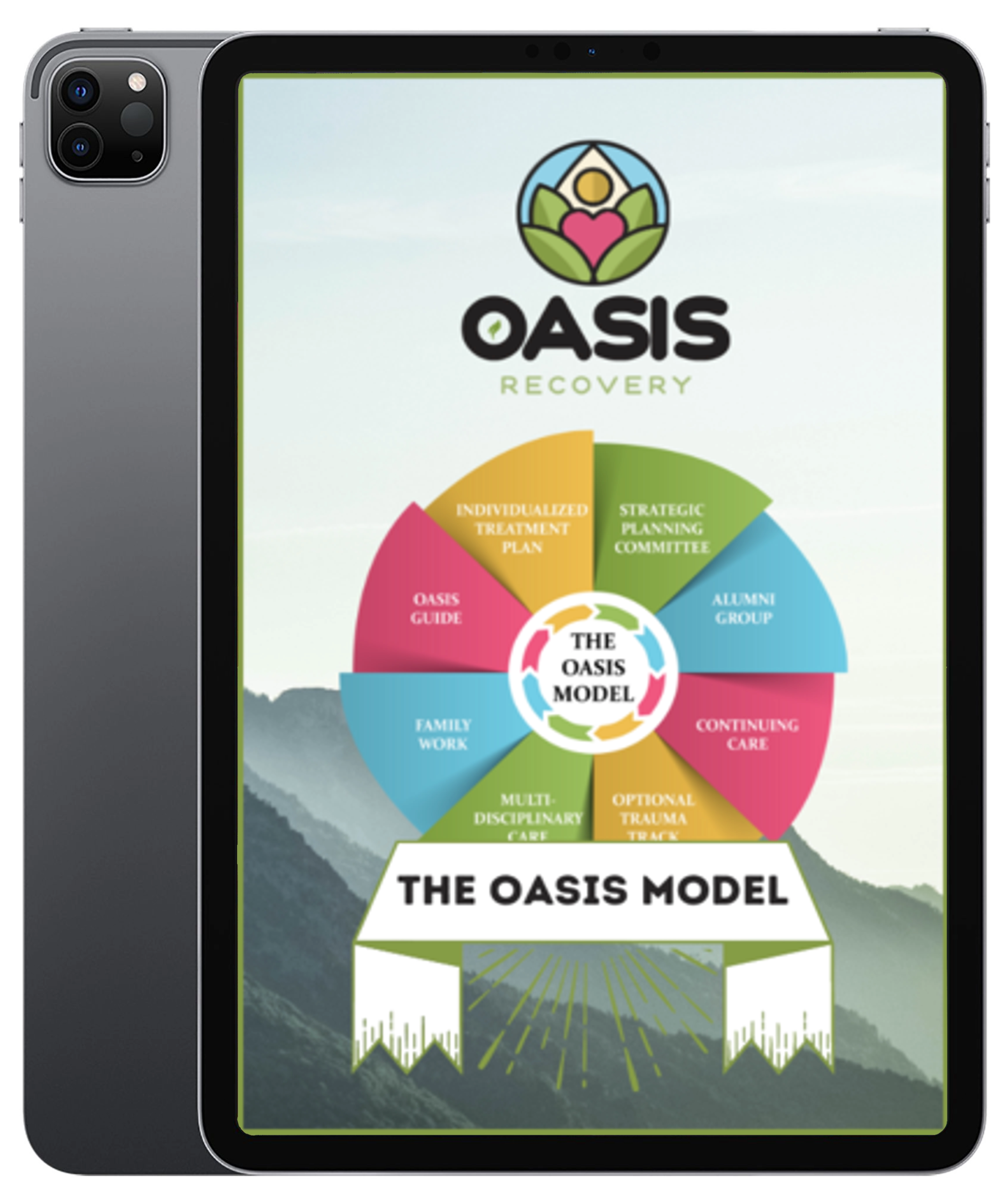 What Would It Feel Like To Be Free?
LET US HELP YOU FIND OUT