Family Counseling In Asheville
When a loved one has struggled with addiction and is now in addiction treatment, it can be an emotional time for family members. Many questions may arise, like 'can I find family counseling near me?' or 'how do I best support my loved one?', or, equally as important, 'how do I best support myself during this time?'. Addiction is a family disease, meaning the impact of addiction affects everyone in the family, not just the individual who is struggling with substance abuse.
Having a loved one in addiction treatment can be an emotional time for family members as they process their own experiences and navigate the many questions that may arise, such as wondering how to best support their loved one, or, equally important, how to best support themselves during this time.
If you are someone– or a parent, child, spouse, or sibling– of someone with an active addiction, it is important to see a counselor about substance abuse and its impact on your family. A family counselor can help you address concerns about issues within your family and work towards solutions that will be most beneficial for everyone involved.
Virtual Family Support Group
Oasis Recovery Center invites family members and loved ones of clients currently in treatment or who have been to treatment to join our virtual family support group. This is the perfect opportunity for parents, spouses, siblings, children, and even friends to learn about addiction, how it affects their loved ones, and how they can show their love and support. This group was designed for family and friends who want to share their challenges, successes, and hopes in a safe and empathetic environment.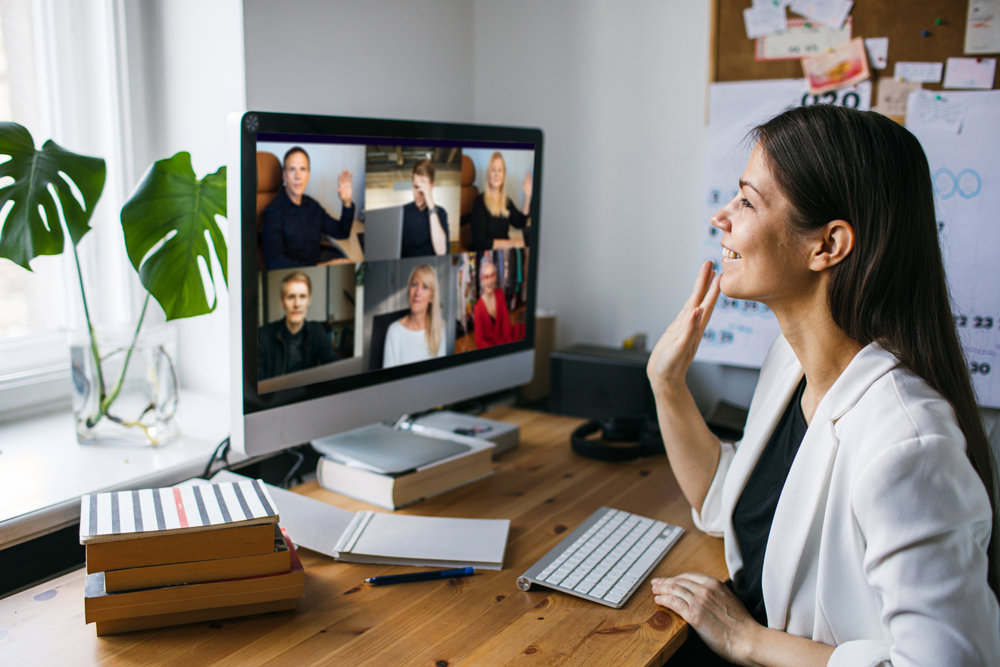 Oasis Recovery Center's family support group provides:
Emotional support: The needs of the family and how addiction affects them are openly expressed in a non-judgmental environment.
Education: The more family members and friends learn about how addiction affects their loved ones, the higher the chances of achieving lasting recovery.
Connection: Family members can connect with other families experiencing similar challenges and build a network of supportive relationships.
Expert Guidance: Our virtual family sessions are hosted by experienced and licensed addiction specialists who can guide you through your loved one's treatment process, answer questions, and offer strategies for coping and communication.
Convenience: Join our virtual meetings from the comfort and privacy of your own home. Busy schedules and other commitments can make attending in-person meetings challenging, so we've made it easy for you to participate online.
Confidentiality: Your privacy is important to us. We maintain strict confidentiality standards to ensure you can share your experiences without fear of judgment or breach of trust.
Hope and Healing: Through shared experiences, education, and support, we aim to provide hope and a sense of empowerment. We believe that recovery is possible, and together, we can foster an environment of hope and healing.
Why is Family Counseling for Addiction Important?
Family relationships are an important part of our lives and are extremely important to the health and wellbeing of both individuals and the entire family as a whole. When someone has an addiction, they are likely to neglect other areas of their life in favor of their addiction. If left untreated, this neglect can have a negative impact on the family, including the person with the addiction, their loved ones, and their finances.
Family counseling for addiction is important because it may help the person with the addiction to better understand the impact their substance use is having on their family. When someone is aware of the damage that their addiction is doing to the people in their lives, they are more likely to seek help and make necessary changes so as to prevent further damage from occurring. In addition, the National Institute on Drug Abuse states that family involvement has the potential to prevent relapses and increase the likelihood of successful recovery.
What Do Family Counselors Do?
Family therapists work alongside their clients to identify what is holding them back from being their best selves, as well as to help them to overcome these barriers. They do this by collaborating with the person in order to discover what is currently going on in their life, as well as what has happened in the past that may play a part in their current issues.
They will also use their knowledge of human development to help clients better understand how other people, such as family members, can trigger their addictions. Family therapists may work with their clients to address issues in the relationship between family members and address any underlying issues that may be keeping the family from functioning at its full potential. They may also work to address issues that are specifically related to the addiction, such as how the addiction may be affecting family relationships.
How Does Family Counseling for Addiction Work?
During a family therapy counseling session, in an attempt to help the client struggling with their addiction get over their current issues and move towards a more healthy future, family therapy is done in a way that is centered around the needs of that client, while also honoring the needs of their family members.
In order to better understand why people have certain views and views about certain things that may be causing issues within the family, family therapists may explore the family's history. They may look at any patterns that may have developed due to factors that may be outside of the family's control, such as unresolved trauma from the family's past or the person's own past experiences. They may also look at how the person's addiction may be affecting family relationships and, ultimately, how these relationships are affecting the person with the addiction.
Learn to Stop Enabling Through Family Counseling
An enabler is someone who makes the addict's behavior seem acceptable or even desirable to them. There are many ways to support an addict in recovery without enabling them. A person who has an addiction may do things that seem "bad" or "irresponsible" to others, such as using drugs and alcohol, skipping work, failing to pay bills, or, sometimes, not showing up to family events.
It's important to remember that an addict has a disease, and is not merely making "bad choices." It may seem as if your loved one has "lost their morals" or "gone off the rails," but this is usually a result of the addiction and not a personal choice. Encourage your loved one to seek help for their addiction. This shows them that you care about them and their recovery and gives them the opportunity to feel loved and heard.
Family Counseling Cannot Be Forced
Forcing a loved one into treatment is often how families end up trapped in recovery together. It's important to understand that an addict is not always someone who wants help. Many times, addicts are trying to protect themselves and their loved ones from the harmful effects of their addiction.
Simply forcing someone into treatment may cause them to feel shame and guilt about their condition. They may also feel angry towards you for "forcing them". This can make them feel powerless and play into the false belief that they are "inherently bad." If your loved one is unwilling to seek help, it's important to remember that they have a right to choose what they do with their life. The best you can do is be supportive and try to understand where they are coming from.
Addiction Family Counseling Near Me
The best way to protect yourself, your family, and friends from the harmful effects of an addiction is by getting individualized family counseling sooner rather than later. Getting help sooner rather than later also prevents the risk of relapse after you have come out of recovery too.
Family therapy works to alleviate strained relationships and broken trust while simultaneously educating loved ones on the behaviors of addiction. It also provides educational sessions and processing space for family members of our addiction treatment program clients.
At Oasis, our family counseling and support group is facilitated by our highly trained clinical staff and provides guidance, community, and space to family members of our clients. We have provided comprehensive addiction treatment to thousands of clients at Oasis Recovery and have diligently fine-tuned our family counseling program.
Oasis Is Here For You
If you or a loved one could benefit from addiction treatment, the experts at Oasis Recovery are here for you. Between our various treatment programs, therapies, and supportive community, we provide the quality care that you deserve. To learn more about all we have to offer, download our free eBook today. You no longer have to struggle with addiction alone.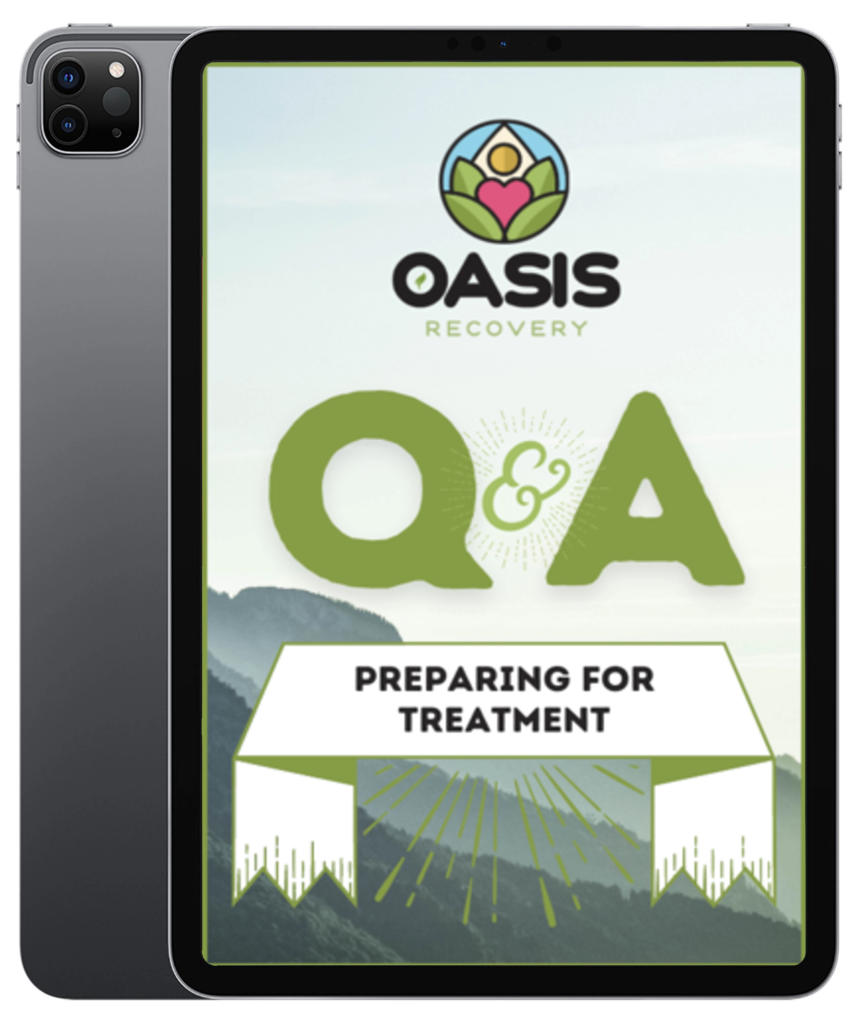 What Would It Feel Like To Be Free?
LET US HELP YOU FIND OUT