Let Us Help You Fight Drug Addiction
---
OUR HOLISTIC APPROACH TO DRUG REHAB AND ALCOHOL ADDICTION TREATMENT FOCUSES ON THE WHOLE PERSON, NOT JUST THE ADDICTION.
Our Sole Mission Is To Help People Suffering From Drug Addiction Such As Meth, Heroin, Cocaine, & Alcohol Addiction. By Successfully Completing Our PHP or Intensive Outpatient Treatment Program (IOP), Client's Will Regain The Sobriety They Deserve.
---
We are dedicated to providing a safe and supportive environment for people who are recovering from drug addiction and alcoholism while completing our drug rehab or alcohol rehabilitation program. Through extensive avenues of support, our drug and alcohol addiction rehab programs aim to accompany and assist recovering individuals, throughout each phase of their process. Whether one is seeking intervention, PHP & outpatient rehab program, or extended aftercare, we are here to support them.
We desire to empower those learning to face life, clean and sober, free from substance abuse such as cocaine, heroin, benzodiazepines, alcohol, or any other substance. Through a diverse array of therapeutic services along with medication assisted treatment (MAT), with a focus on individualized care, our goals are: to help facilitate freedom from addiction, alleviate suffering, renew inspired action through rehabilitation, and uncover a newfound purpose for each individual who walks through our doors.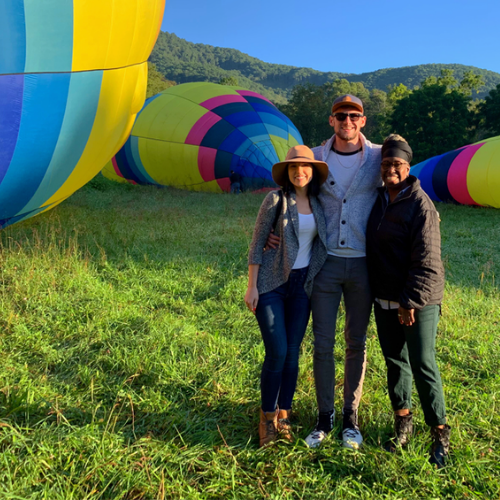 Oasis Recovery Center is a mindfulness-based drug and alcohol addiction treatment center that incorporates evidence-based practices in combination with holistic healing techniques to give folks a full circle of recovery not only from addiction but the causes that led to the unhelpful coping mechanisms in the first place.
At Oasis, we believe that treating a person intellectually, emotionally, physically, and spiritually will lead to sustainable and worthwhile long-term recovery. We understand that the thought of going to rehab for drugs such as cocaine or heroin and alcohol addiction can be intimidating.Our team of highly trained and certified staff will help guide our clients through the recovery process every step of the way, ensuring that they receive the help needed to live a clean, substance abuse-free life worth living.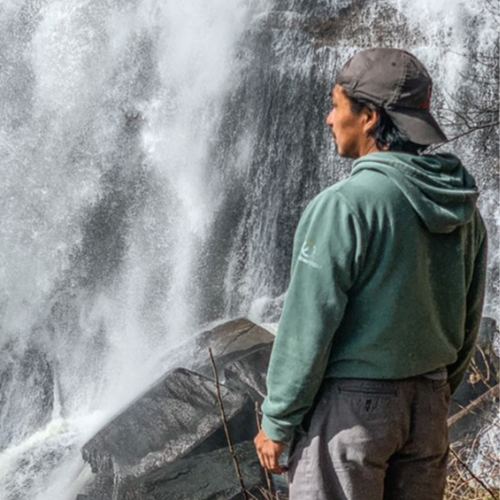 Our Philosophy To Helping Individuals Suffering From Drug & Alcohol Addiction
---
At Oasis, we honor the fact that the mind, body, and spirit take time to heal from the impact of drug and alcohol addiction, and we support our clients by offering many different techniques and modalities to facilitate this healing and establishing a solid foundation for continuous sobriety. Many drug rehab and alcohol addiction treatment programs take a one-size-fits-all approach when helping their clients. We strive to stand out from the other programs in the area, offering a comprehensive drug treatment program that combines evidence-based treatment practices along with spiritual and emotional care.
Our unique Oasis Model is designed to fully support clients in every step of their substance abuse recovery path, by meeting them where they are and growing with them. We also advocate an integral model that brings balance to clients who live in an imbalanced world. An integral model is one that takes the most valuable perspectives from science, mindfulness, art, sociology/cultural anthropology, and therapeutic approaches, and incorporates these in ways that are practical and deliver results.
Ready To Begin A Life Of Freedom From Alcohol Or Drugs Such As Cocaine or Heroin?
Have Questions?
COMPREHENSIVE GUIDE
Download our free informational e-book
Ready to Get Help Now? Request a Confidential Callback Now!
---
---
TOOLS AND THEORIES WE USE
THROUGH THESE AVENUES OF SUPPORT, WE AIM TO EDUCATE AND COACH CLIENTS IN DEEPENING THEIR RELAXED, UNINHIBITED, OPEN, AND CLEAR SELF, AND IN EXPRESSING THAT IN A SAFE AND SUPPORTIVE ENVIRONMENT WHILE COMPLETING OUR SUBSTANCE ABUSE TREATMENT PROGRAM.

"This facility is truly focused on the individuals recovery, and repairing the damage caused by drug and alcohol addiction not only to the individual, but the family as well"
RECOVERED CLIENT TESTIMONIALS
Come breathe the fresh mountain air that surrounds our beautiful healing facilities in Asheville, North Carolina.
We invite you to take a virtual tour today.

What Would It Feel Like To Be Set Free From Drug Or Alcohol Addiction?
LET US HELP YOU FIND OUT.