What To Expect at Oasis Recovery Center
Once you have decided to join the Oasis Recovery community, you will likely have many questions. Because we want every client to feel prepared and confident in what to expect when beginning treatment, we have outlined the main components of treatment below.
Assessment
The initial step in entering addiction treatment is to undergo an assessment. This assessment is used to gauge a client's specific medical, mental, and emotional treatment needs. Once evaluated, our specialists will create an individualized treatment program that addresses those specific needs.
Addiction Treatment Programs
Partial Hospitalization Program
Our Partial Hospitalization Program (PHP) is intended for clients who need post-residential treatment as well as clients who need full-time treatment but need to return to a sober living environment in the evenings. This program offers a variety of therapies for individuals in the early stages of recovery. Clients within a PHP must report to the treatment facility from 9 A.M. to 5 P.M. Monday through Friday before returning to a sober home or drug-free environment at night. This allows individuals the opportunity to build a community of peers and practice life skills, such as cleaning, cooking, and self-care, while still participating in immersive and intensive clinical addiction treatment.
Intensive Outpatient Program
During an Intensive Outpatient Program (IOP) clients live at home or in a sober living residence while they receive part-time addiction treatment. Our staff coordinates with local, reputable sober living homes to ensure that our clients are living in a safe place and that their needs are being met. During this time, clients are also encouraged to become involved in local twelve-step groups, to find sponsors, and to return to work, school, or family life. IOPs aim to facilitate a smooth transition into fully-independent living for clients.
Aftercare
Aftercare is designed for individuals who have completed an addiction treatment program and want to stay involved with a recovery community post-treatment or continue to receive the services that were provided to them throughout treatment. Our aftercare program helps individuals assimilate back into society with the guidance, support, and accountability of peers and addiction specialists.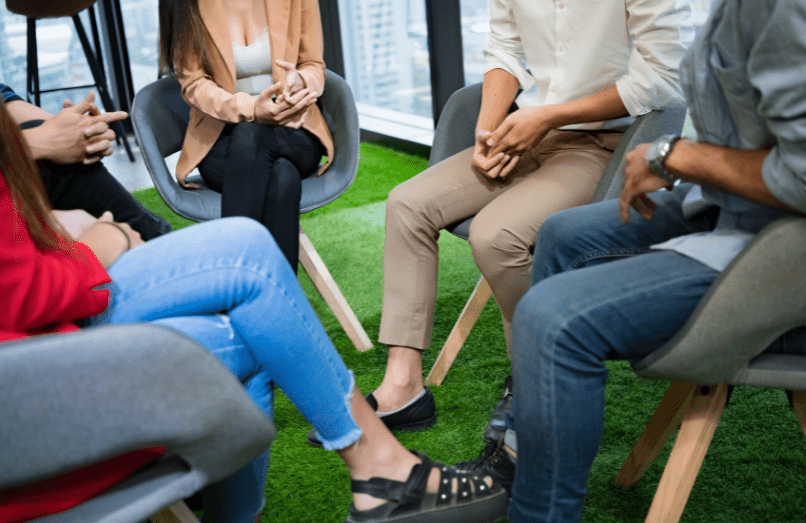 Therapies
Individual Therapy
Individual therapy aims to locate the underlying causes of addiction and addresses addictive behaviors so that recovery skills may be learned. Some psychological factors of addiction may be too personal to touch on in group settings, such as severe trauma. These factors are then addressed in an individualized therapy setting, forming mutual trust between the client and therapist while allowing the therapist to develop custom approaches specific to the client's individual needs.
Group Therapy
As an isolating disease, addiction cripples interpersonal relationships due to the fear of judgment, guilt, and shame. Group therapy allows clients to build a community of support and mutual accountability. Developing new ways of communication and effective relationship building is essential in healing and recovery.
Family Therapy
Stress on a family unit commonly reinforces and triggers addiction, therefore, family therapy during treatment is very important. Family therapy works to heal damaged relationships and broken trust while simultaneously educating loved ones on the behaviors of addiction. The National Institute on Drug Abuse states that family involvement can potentially prevent relapses and increase the likelihood of successful recovery.
Holistic Therapy
Holistic therapy treats an individual's physical, emotional, mental, and spiritual components. Holistic exercises address physical symptoms of addiction as a result of a body that is not in balance. These alternative therapies work to regain that balance through various exercises such as yoga, art therapy, meditation, among others. When combined with more traditional therapies, the holistic approach is very beneficial towards a client's overall health and wellbeing.
Learn More About What to Expect at Oasis Recovery
If you or a loved one is considering addiction treatment, call Oasis Recovery today. Our addiction specialists are highly experienced and here to help every step of the way. Whether you are in the early stages of recovery, have already completed an addiction treatment program, or simply want more information, we are here for you. Take a step towards a rewarding, drug-free life and contact us today.
Oasis Is Here For You
If you or a loved one could benefit from addiction treatment, the experts at Oasis Recovery are here for you. Between our various treatment programs, therapies, and supportive community, we provide the quality care that you deserve. To learn more about all we have to offer, download our free eBook today. You no longer have to struggle with addiction alone.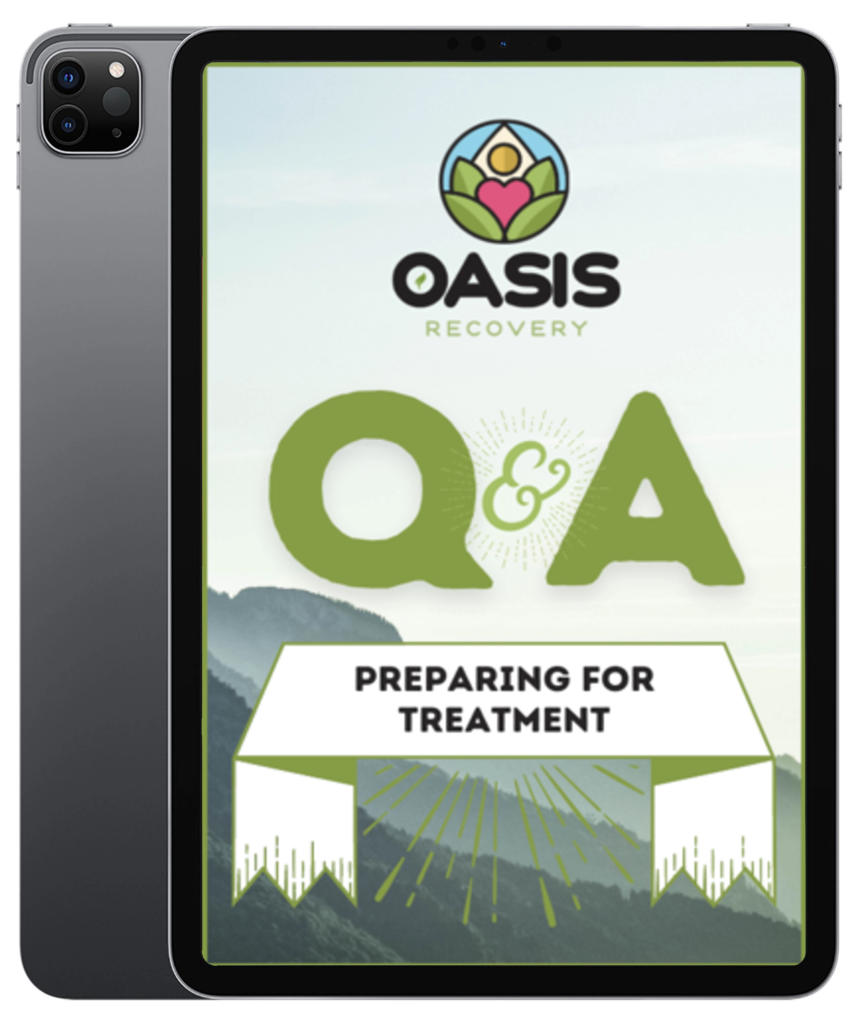 What Would It Feel Like To Be Free?
LET US HELP YOU FIND OUT