Everything You Need To Know About PHP Rehab
A partial hospitalization program (PHP) is a highly structured, intensive treatment program designed to support individuals struggling with drug or alcohol addiction. The program offers intensive therapy while allowing clients to return and live at home at the end of the day.
In this article, we explain what a partial hospitalization program is and how it can help individuals with substance use disorders start their journey to recovery.
What is PHP Rehab
PHP rehab, short for partial hospitalization program, is a structured addiction treatment program that combines inpatient and outpatient aspects. It provides intensive therapy sessions for several hours a day, several days a week, allowing client to live in a sober living environment and maintain their daily responsibilities.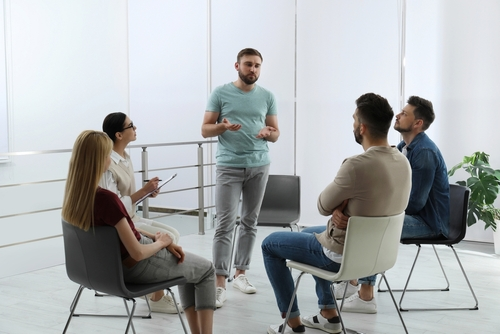 What's Involved In PHP Rehab?
A typical partial hospitalization program (PHP) includes various flexible treatment options for individuals recovering from addiction.
Individual therapy: Individual therapy sessions can address personal issues related to addiction, mental health, and personal growth. The most common individual therapy method is cognitive-behavioral therapy (CBT), which helps clients identify and change negative thoughts and behaviors contributing to addiction.
Group therapy: Group counseling sessions led by a trained therapist where individuals can connect and share with others going through similar challenges. A common group therapy session typically uses dialectical behavior therapy (DBT) to help clients regulate their emotions and develop healthy coping skills.
Medication-Assisted Treatment (MAT): This involves using medication to help manage craving and withdrawal symptoms.
Medical care: Onsite medical care and monitoring for any physical or mental health issues related to addiction.
Life skills training: Education and training in stress management, time management, and healthy communication to help individuals successfully transition back to daily life after rehab.
Family therapy: Counseling sessions involving family members to help repair relationships and address issues that may have contributed to addiction.
Aftercare planning: A comprehensive plan designed to help individuals maintain sobriety after leaving the rehab center, which may include ongoing therapy, support groups, or other resources.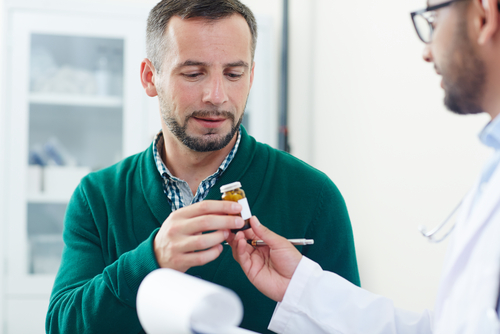 What Comes After PHP Rehab?
Partial hospitalization programs are highly customizable and personalized to meet each individual's unique needs and goals. Treatment plans are carefully crafted by healthcare professionals to ensure that clients receive the most effective care possible.
In many cases, a client's treatment plan may start with a PHP program that provides more intensive support and structure. As the client progresses through their recovery, they may transition to an intensive outpatient program (IOP), offering more flexibility while providing ongoing support and care. The decision to transition from a PHP to an IOP or another level of care is made collaboratively between the client, their treatment team, and their support system to ensure the best possible outcomes.
Benefits of PHP Rehab
PHP rehab offers several benefits over traditional rehab, including:
Flexibility: Unlike inpatient rehab, PHP rehab allows client to live at home or in a sober living facility while receiving intensive therapy.
Intensive Therapy: PHP rehab offers more intensive therapy than traditional outpatient therapy, which can help people get better for good.
Structured Environment: PHP rehab provides a structured environment to help individuals stay on track with their recovery goals.
Treatment Plans: PHP rehab develops personalized treatment plans for each person based on their needs and goals.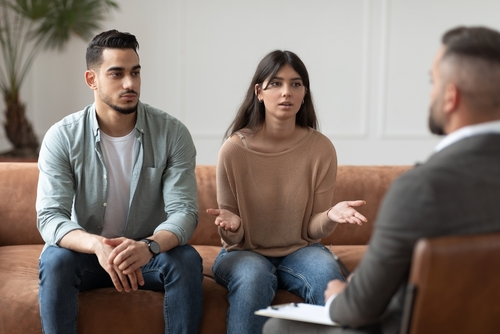 PHP Rehab for Long-Term Recovery
PHP rehab is an effective way to treat addiction, providing individuals with personalized treatment plans, intensive therapy, and a structured environment to overcome addiction and develop the skills and strategies necessary to stay sober in the long term. PHP rehab also offers a continuum of care that allows individuals to transition to less intensive treatment as they progress in their recovery, including traditional outpatient therapy or support groups like Alcoholics Anonymous and Narcotics Anonymous.
PHP Rehab in Asheville, North Carolina
At Oasis Recovery Center, our clients receive individual, group, and family therapy and alternative healing modalities like art and music therapy, yoga, and psychodrama as part of their treatment plans. The aim is to help individuals overcome their addictions while caring for their physical, emotional, and spiritual needs. If you or someone you know is struggling with addiction, don't let it dictate the future. Take control and get the help needed by signing up for rehab and starting on the path toward a PHP program. Contact us today to learn more about how Oasis Recovery Center can help.