An aftercare program—which is a form of ongoing recovery support once treatment is complete—is an incredibly important facet of treatment that is sometimes overlooked.
What is Aftercare?
At Oasis Recovery, our aftercare program is designed for individuals who have successfully completed an addiction treatment program. Whether you have graduated from a Partial Hospitalization Program (PHP), an Intensive Outpatient Program (IOP), or any of our specific treatment tracks, aftercare can be beneficial to you. Aftercare at Oasis Recovery allows patients who want to stay involved with a recovery community post-treatment to continue to receive the services that were provided to them throughout treatment. This includes individualized therapy, group therapy, medication management, and dual diagnosis treatment.
Getting sober is a huge achievement. However, drug addiction treatment doesn't end after a person enters recovery. Substance use disorders affect approximately 10 percent of US adults, and 60 percent of them will potentially relapse. Aftercare offers post-treatment care for individuals in recovery from drug addiction after they achieve initial sobriety. Patients who participate in aftercare programs have a lower likelihood of relapse than those who don't.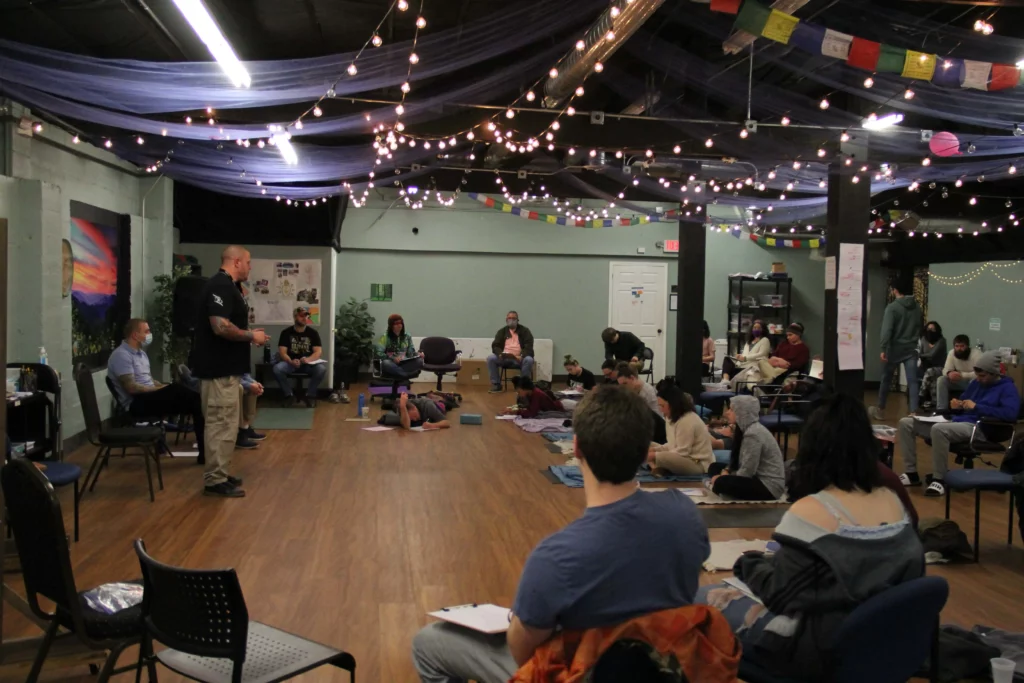 Why is Aftercare Important?
After spending up to several months in an intensive treatment program, surrounded by a supportive recovery community and caring staff, it can be a big adjustment to return to everyday activities and responsibilities.
Continuing to live clean and sober in a world where drugs and alcohol and stress abound may feel overwhelming and isolating if an individual doesn't take steps to stay connected to a sober community. Aftercare eases this transition out of treatment and offers ongoing therapeutic support and community to individuals once they have graduated from our programs.
There are a variety of resources, activities, and more that our aftercare plan includes after an individual leaves our facility. Clients won't feel alone when they have the support of an aftercare plan after they graduate from treatment.
Types of Aftercare
After completing an addiction treatment program, you may have a variety of different needs and circumstances which must be taken into account when choosing an aftercare service. Because of this, it is important to be informed about all of the types of aftercare that are available to you. The following are common aftercare services:
Sober-Living Homes – For those who underwent intensive addiction treatment, some type of sober housing may be a good post-treatment care option. Some individuals may find sober residences to be the most suitable aftercare option if they have risky living situations or lack strong support systems outside of treatment. The sober-living structure does not offer on-site staffing or treatment within the home. Instead, the individuals within the homes rely on each other for support and guidance. Sober-living homes often ask that residents work to pay their bills and attend outside treatment.
Support Groups – Having the ability to seek the support of addiction treatment support groups and social networking gives those overcoming addictions the long-term encouragement and support they need to stay sober. These support groups include other people who have or are similarly experiencing the same thing, so they can provide mutual support.
Alumni Groups – Being a part of an alumni association has tremendous benefits. What alumni associations do is create a sense of community to support addiction recovery. In addition, you'll have a greater chance of long-term success if you feel like you belong to a group that understands you. You can stay connected to those who can help you during difficult times in addition to maintaining connections with those who can help you. You'll also be able to have fun with your fellow alumni during group outings and events.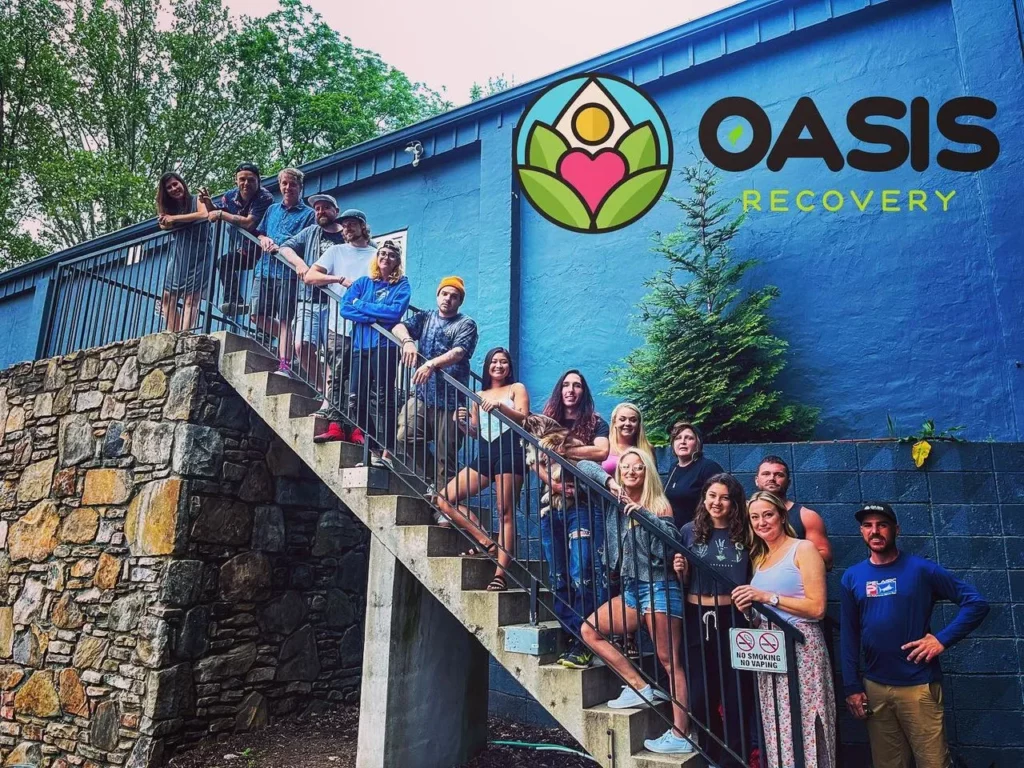 What is Aftercare like at Oasis?
At Oasis, our aftercare group meets one evening each week, for several hours, and is facilitated by clinical staff. Aftercare is a great opportunity for individuals to continue to connect and deepen relationships with others in recovery, and to be able to check-in and find support for issues that come up as they continue to solidify their sobriety in everyday life. Our aftercare program provides the following benefits:
Relapse prevention education – The process of reinforcing skills learned during treatment programs to help foster relapse prevention strategies in all environments.
Keeps you connected – Participating in aftercare will help you stay connected to peers, your case manager, sponsor, or other positive influences to help you stay motivated and engaged in the recovery process.
Medication management – The aftercare program provides ongoing assistance to individuals with mental health disorders who require medication or additional monitoring to help them stay stable during the recovery process.
Improved self-image – Aftercare is extremely important for recovery and long-term wellbeing. It can help you better understand your condition, improve communication and self-care skills, and explore new coping mechanisms, which will also boost confidence.
Call Oasis Recovery to Learn More
Unlike many addiction treatment centers, Oasis Recovery does not dismiss clients once they have completed a program. Every client who enters Oasis becomes a member of our extended recovery family and is encouraged to join our aftercare program. There is help available for you if you are seeking aftercare treatment. Please contact Oasis Recovery for details on this or any of our treatment programs.
We know that recovery is always possible and we work with you to create a treatment plan that suits your needs. Our treatment options include:
Intensive Outpatient Program
Partial Hospitalization Program
Aftercare Planning
Detox Referrals
Mental Health Referrals
If you or a loved one is interested in learning more about our aftercare services and how to get involved, contact us today. We are thrilled that so many clients want to stay connected and would love to help you do the same.
Oasis Is Here For You
If you or a loved one could benefit from addiction treatment, the experts at Oasis Recovery are here for you. Between our various treatment programs, therapies, and supportive community, we provide the quality care that you deserve. To learn more about all we have to offer, download our free eBook today. You no longer have to struggle with addiction alone.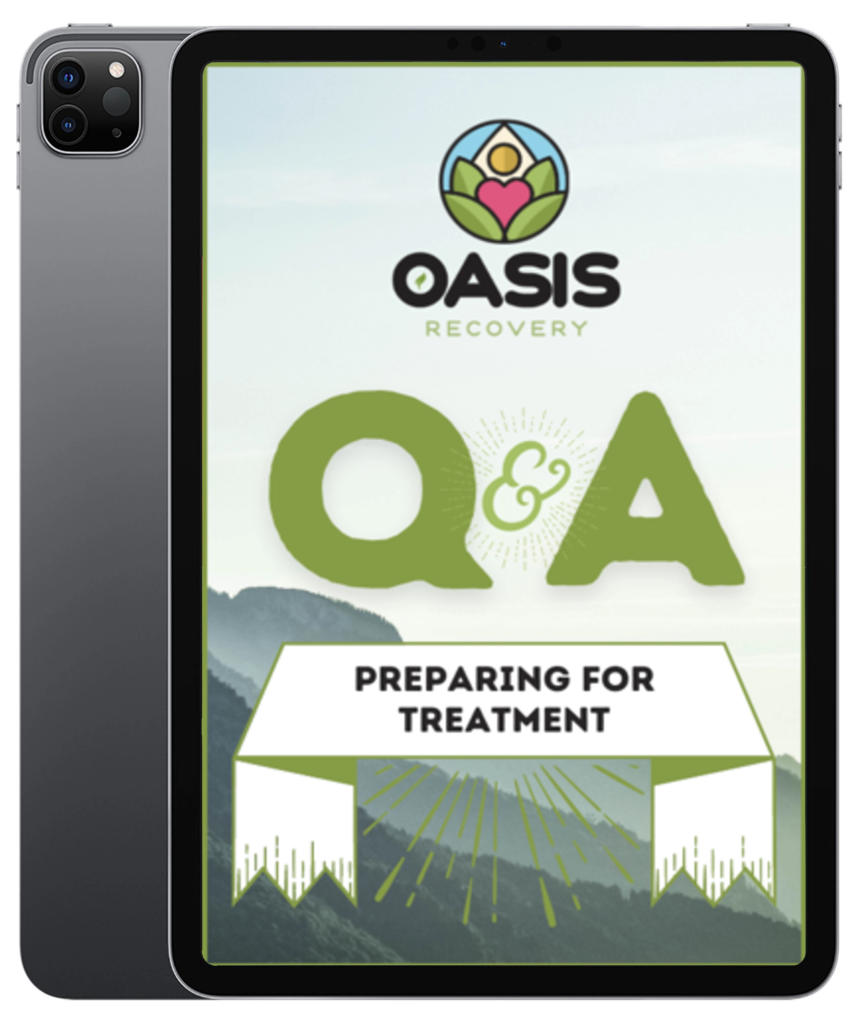 What Would It Feel Like To Be Free?
LET US HELP YOU FIND OUT