Can You Overdose On Crack? Signs, Causes, & Prevention Tips
If you're wondering whether it's possible to overdose on crack, you've come to the right place. In this concise article, we'll cover what crack is, the possibility of overdosing, identifying signs of an overdose, its causes, prevention measures, and what to do in the aftermath.
What Is Crack Cocaine?
Crack cocaine is the rock form of cocaine, created by processing powder cocaine with baking soda or ammonium salts. While crack is derived from cocaine, they have some major differences. Crack is a more potent form of cocaine, and smoking crack has been linked to higher chances of developing cocaine dependence than only abusing powder cocaine.
In general, cocaine has a very short half-life, and users only report feeling high for 5 to 15 minutes after smoking, also called freebasing. Once the high is over, most people experience a "crash," resulting in feelings of depression, irritability, and apathy. The crash also produces strong cravings toward crack, and users can focus solely on obtaining more, leading to a use, crash, and use cycle.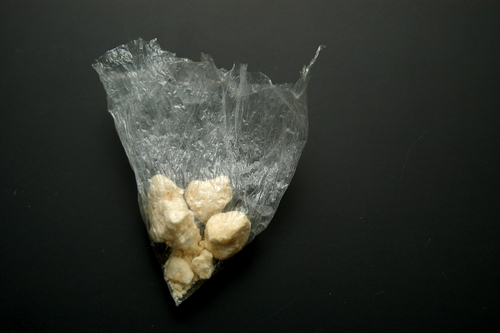 Can You Overdose On Crack?
Yes, you can overdose on crack cocaine. This can happen if an individual takes so much crack that their brain and body cannot handle the influx of stimulant effects. The risk of overdose increases if crack cocaine is combined with alcohol, which produces a toxic chemical known as cocaethylene. If someone mixes crack cocaine with heroin or other opioids, the results can be extremely lethal.
In many cases, a crack overdose can be so severe and sudden that it can even cause a person to die. If someone gets medical help quickly and survives an overdose, their brain, heart, kidneys, and muscles can still suffer serious and long-lasting damage. Sadly, the number of overdose deaths involving cocaine has increased, reaching almost 20,000 in 2020. This increase is partly because more people are using synthetic opioids along with cocaine or crack cocaine, such as fentanyl.
Research indicates that most crack cocaine sold on US streets is only 40 to 60% pure, but it's still enough to cause organ failure before someone makes it through five grams. It's even easier for someone to overdose on crack because you can't measure how much smoke you inhale.
Read more: 8 Ball of Cocaine: Everything You Need To Know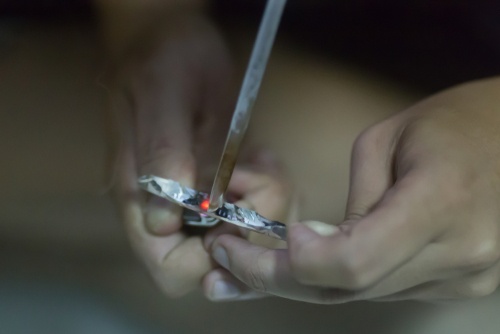 Signs of Crack Cocaine Overdose
If you or a loved one is experiencing an overdose, call 911. The most common signs of crack cocaine overdose include:
Irregular heartbeat
Stoke
Body temperature changes (sweating, overheating, or chills)
Trouble breathing
Seizures
Chest pain
High blood pressure
Hallucinations, paranoia, and delusions
Agitation or anxiety
Since crack is derived from cocaine, we felt the need to describe the difference between overdosing on cocaine compared to crack.
Crack cocaine overdoses may exhibit even more pronounced paranoia, extreme agitation, and violent behavior than powder cocaine overdoses.
Smoking crack cocaine can lead to a condition colloquially known as "crack lung," characterized by severe respiratory distress, coughing, and chest pain.
Unique signs of powder cocaine overdose:
Frequent snorting of powder cocaine can cause nosebleeds, sinus issues, and damage to the nasal passages. In a powder cocaine overdose, these symptoms may be more pronounced.
Powder cocaine users who inject the drug may develop puncture wounds, abscesses, or sores at injection sites. In the case of an overdose, these signs may be more evident.
How Can You Prevent An Overdose?
The best way to prevent crack overdose is to avoid it altogether. However, if you plan to use crack cocaine, we recommend following safe overdose prevention steps. Some of these include:
Using safe smoking or injecting kits from harm reduction centers.
Start with smaller portions.
Do not mix drugs.
Keep water and food around you.
If someone has a seizure, lay them down and put something soft under their head. Turn them on their side, and protect their head and body. Call 911 if they are not regaining consciousness, breathing, or having multiple seizures.
If someone is having cardiac arrest (heart attack), ask them if they are having chest pains, breathing trouble, cold sweats, or general bodily discomfort. If so, call 911 and explain their symptoms.
If someone is overheating (overamping) after using crack cocaine, try to cool them down with ice packs, wet clothes, cool water, and a fan or air conditioning. Other symptoms of overamping include paranoia, anxiety, and psychosis.
Read more: Understanding The Dangers Of Mixing Coke And Weed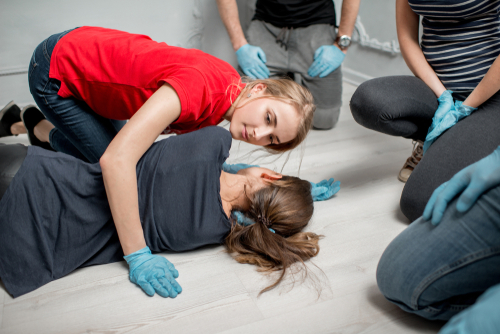 What To Do After An Overdose
Experiencing an overdose can be a life-changing moment, and it's crucial to recognize the need to seek help. Otherwise, someone may fall down the path of excessive substance abuse again and experience another overdose.
Overdose recovery: Overdose recovery usually involves a few nights in a hospital or emergency center until an individual is stabilized.
Detox: After leaving the hospital or emergency room, look into detox centers. These programs can help you safely detox from crack cocaine and reduce uncomfortable or life-threatening withdrawal symptoms.
Addiction treatment: Addiction treatment centers can help you learn how to cope without crack cocaine, as it creates psychological dependency as well as physical dependency. Addiction treatment usually includes behavioral therapy, medication-assisted treatment, meditation, breathwork, and other experiential therapy methods.
Aftercare: While addiction treatment is a crucial step on your path to recovery, it's not the sole solution for long-term success. After completing a structured treatment program, you may require ongoing support to address any lingering or enduring effects of substance abuse. For some individuals, feelings of depression or anxiety can persist even months after detoxing from crack cocaine. A comprehensive aftercare program may include regular therapy sessions or progress updates to help you maintain your focus and continue your journey toward recovery.
Contact Oasis Recovery Center
If you or someone you know is struggling with crack cocaine abuse or wants to know more about addiction treatment, contact Oasis Recovery Center. When you call, you won't be expected to sign up immediately or show up at our treatment center. Our admissions agents can answer questions about our levels of care, what programs we provide, accepted insurance, and more. Don't wait. True wellness and recovery are just around the corner.