Adventure Therapy for Addiction Treatment: It Really Works!
Being in the heart of the Blue Ridge Mountains, there is no better place to participate in adventure therapy than in Asheville, NC. When individuals consider addiction treatment, they typically picture sitting in a room talking to a therapist or in a group with other people. While individual therapy is an integral part of Oasis Recovery's treatment, it isn't the only aspect of our client's treatment. We also offer a variety of adventure therapy services as part of our unique experiential therapy program.
What is Adventure Therapy?
Adventure therapy, a branch of psychotherapy established in the 1960s, mixes nature, community, and group tasks to heal an individual's physical, social, spiritual, and psychological health. This therapeutic approach uses evidence-based, experiential therapy, recreational activities, and wilderness excursions to improve a patient's overall well-being.
Adventure therapy can assist individuals, groups, and families in overcoming behavioral issues, substance use problems (SUD), or mental health difficulties. Adventure therapy is a highly effective technique, and the adventure therapist uses a variety of tools to actively engage clients. Activities usually used during adventure therapy include:
Hiking
Kayaking
Rock climbing
Skiing
Camping
Paddleboarding
Rope courses
Swimming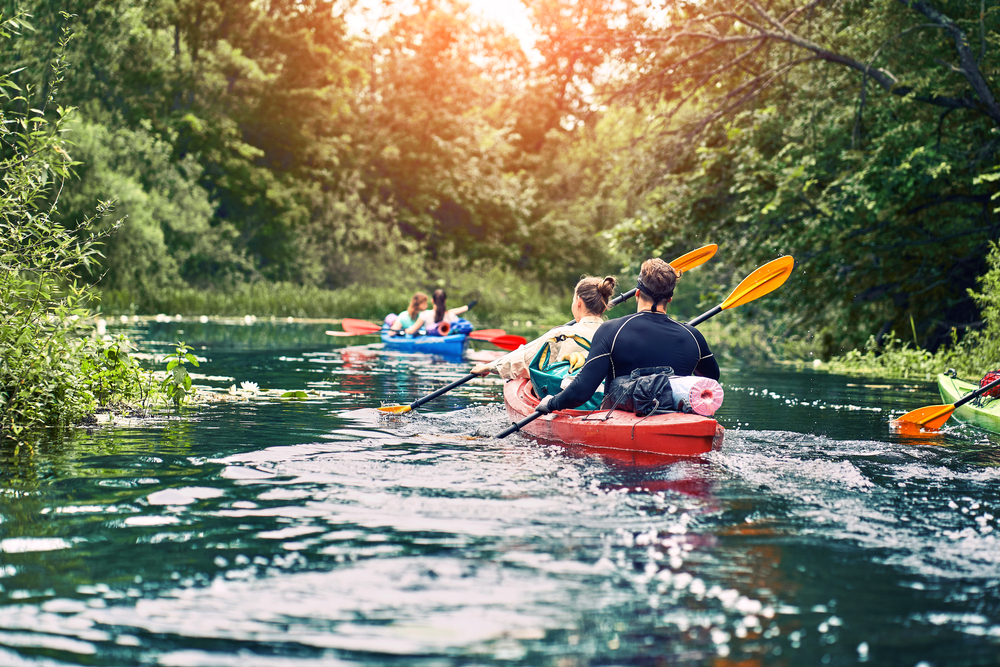 Outdoor therapy is a viable option for individuals suffering from substance abuse, mental illness, and grief and loss, among other things. This hands-on therapy is not appropriate for elders, those who are at high risk of falling, those with breathing difficulties, or young children because the exercises may be too intense or dangerous to attempt.
Principles of Adventure Therapy
These core psychological principles can be extremely beneficial to clients engaged in adventure therapy.
Identity
Having a strong self-identity is crucial in adolescence when our self-esteem is being formed. Self-identity refers to our sense of who we are and how we define ourselves in terms of our values, beliefs, and purpose in life.
Self-Efficacy
Our self-efficacy determines whether or not we are able to overcome the obstacles we face and succeed at a task. Whether or not we are successful in life, in addition to how we feel about ourselves, is heavily influenced by our self-efficacy.
Flow Theory
When you're in flow, you feel a sense of complete involvement when you're performing a task. In psychology, flow refers to the total involvement of the ego. You are so enthralled with the activity that time flies by. Every action, movement, and thought follows the previous one like jazz, resulting in a whole-being involvement and the utilization of your skills to the fullest.
Grit
When you are able to convert the power of passion into resolve, persistence, stamina, and tenacity towards long-term goals, you are said to have grit. A mixture of perseverance and zeal is what defines grit. It is, in essence, working hard and consistently over time.
Growth Mindset
A student's belief about learning and intelligence determines whether he or she has a growth or fixed mindset. Those with a growth mindset believe that effort makes them smarter, so they work harder and achieve more.
Types of Adventure Therapy
Adventure therapy can be divided into three major categories: wilderness therapy, adventure-based therapy, and long-term residential camping. Although the structures of these three sorts of adventure therapy may differ, their objectives are the same.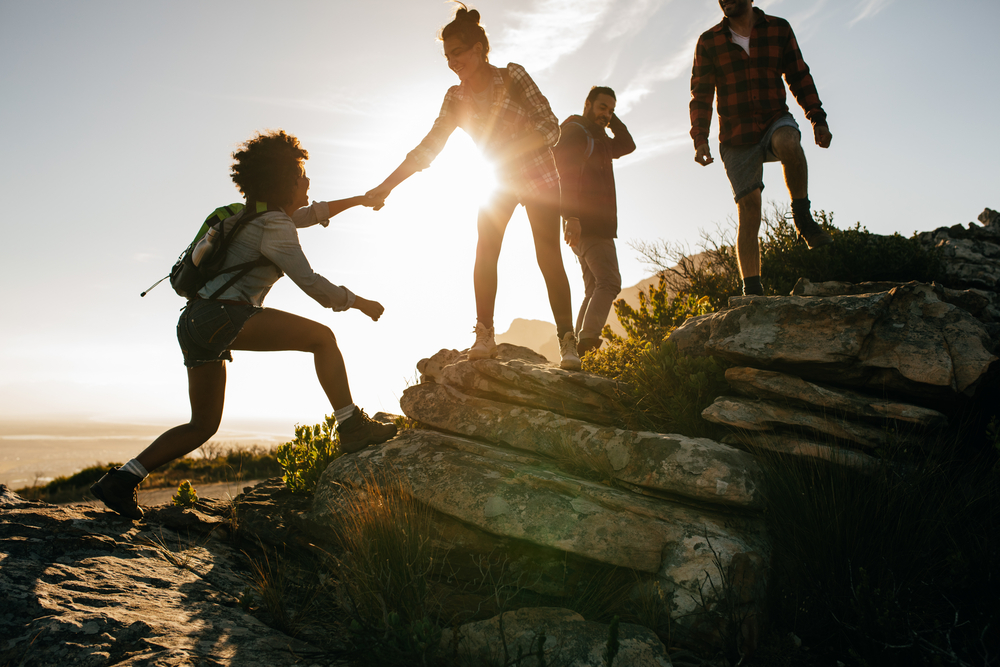 Wilderness Therapy
A Wilderness therapy group session typically occurs in a remote wilderness setting and lasts for several days. Unless someone withdraws, the same people remain in the group throughout the process. These programs are often based on Outward Bound methodologies.
Adventure-Based Therapy
Adventure-based therapy groups are often held at or near a treatment facility, particularly for people who are participating in an intensive outpatient program or a residential treatment program. The groups vary as people enter and exit the facility, and sometimes the activities are more carefully planned out (e.g., rock climbing walls at a treatment facility designed specifically for therapeutic purposes rather than in the "real" wild).
Long-Term Residential Camping
People are placed in outdoor camps or mobile units for an extended amount of time, often a year, to learn how to develop a positive peer culture, confront problems inherent in day-to-day living, and deal with the natural consequences of their actions.
Benefits of Adventure Therapy
Adventure therapy provides a wide array of benefits. Participants are exposed to the positive and negative natural consequences of their choices, which enhances treatment engagement. According to the University of California at Berkeley researchers, nature engagement alone reduces anxiety and depression, improves cognitive functioning, and increases creativity. Below are just a few of the many benefits of participating in adventure therapy:
Peer Involvement
Addiction causes isolation, which can make you feel shunned by your family and friends. In addition to drug and alcohol use, these feelings of guilt, shame, and denial are prevalent in those attempting to recover. Therefore, socialization is crucial to recovery. By learning to interact with others, trust that others care about you, and want what is best for you, you can make significant advancements in your treatment and adventure therapy can assist you in developing these skills.
During outdoor group adventures such as rock climbing, canoeing, and hiking, you may rely on your peers for help. These activities allow you to grow as a person by allowing you to make friends with your peers and break down barriers. Drug and alcohol addiction recovery is a critical element of these activities, which include talking to peers, making friends, and helping others.
Physical Exercise
Eating well and getting plenty of exercise is important to feeling better. An adventure therapy program gets your body moving and takes you out into nature. Adventure therapy programs such as walking, hiking, backpacking, and whitewater rafting can boost morale and reconnects you with nature. These exercises also provide a sense of accomplishment and fulfillment. You'll sleep soundly at night and awaken to a feeling of well-being that you have not had in a long time. An adventure therapy program is excellent for your health and your spirit. You may get the best cardiovascular workout in some of the most beautiful areas in some places through an outdoor adventure therapy program.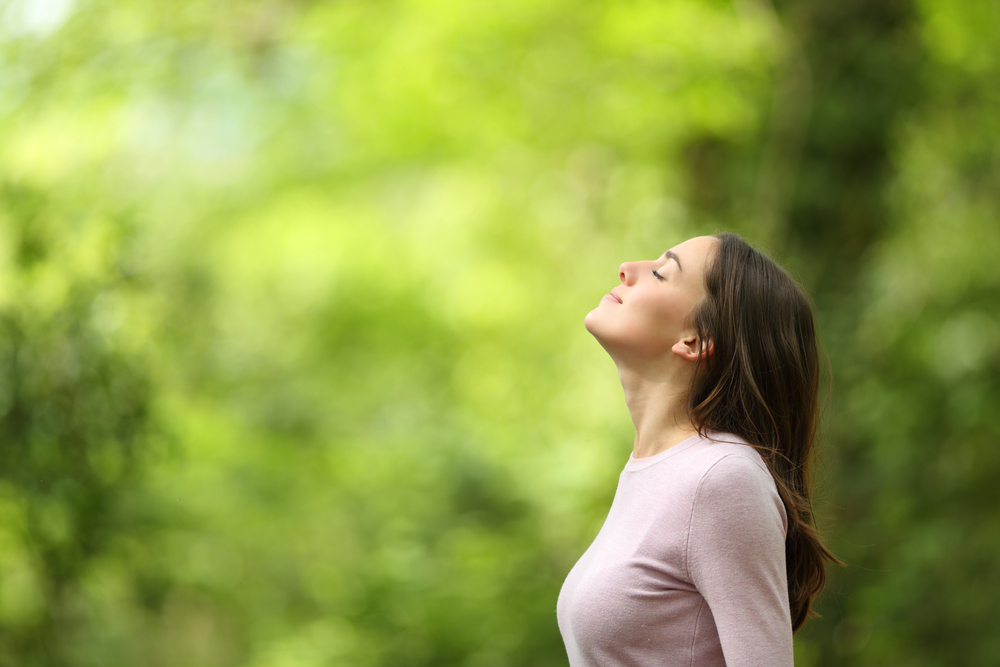 A Fun Time!
Adventure therapy exercises, in addition to providing therapeutic benefits, are fun and exciting. You might not find these adventures at home, such as paddling a raft through rapids or zipping through the trees. When you combine the camaraderie of your peers with your experience, there are few that compare. You will likely remember these excursions for a long time, as it is an exhilarating experience. It is not just about surviving life; it is about encountering every day as a new adventure. With the help of an adventure therapy program, you can picture what life might be like if drugs and alcohol were not the primary focus.
Why Asheville, NC is The Perfect Place for Adventure Therapy
For 200 years, Asheville has been a popular destination for people seeking healing from both physical and mental wounds. In the past, people from North Carolina's low country would travel to Asheville to escape the heat and malaria. During the Spanish flu outbreak, Asheville was considered a mecca due to its clean mountain air.
As time passed, Asheville became a destination for people from all over the world seeking healing. Therefore, Asheville, North Carolina is one of the nation's most perfect places for adventure therapy. When participating in adventure therapy, you can take full advantage of living in the heart of Blue Ridge mountains by going on hikes to waterfalls, up mountaintops, and so much more.
Adventure Therapy at Oasis Recovery Center
Oasis Recovery Center in Asheville, North Carolina, offers adventure therapy as a treatment for addiction and mental health disorders. Adventure therapy encourages participation and completion through self-reflection, self-disclosure, and communication. While adventure therapy is an excellent complementary therapy, it should not be the sole focus of therapy for individuals with substance use disorders or other mental health problems.
Oasis Recovery was established by people in recovery who have experienced the journey to recovery firsthand and are eager to assist you on your own path to healing. Please get in touch with us if you or a loved one needs adventure therapy or any other alternative therapies. We believe that recovery is always attainable, and we will work with you to develop a treatment program that suits your needs.
Contact us today for more information about how our treatment programs and services can help you get your life back on track. You do not have to struggle on your own. We are here to help.