7 Tips to Stay Sober This St. Patrick's Day
7 Tips to Stay Sober This St. Patrick's Day
St. Patrick's day has officially arrived and all the festivities have begun. Whether you're going to a party, watching some sports, or just sitting around at home, staying sober is an important step for everyone to take today. Here are some tips on how you can avoid ending up in a bar fight, drunk driving, or getting into trouble with the law.
Sticking to your sober routine is important for your sobriety and health. There are many things that can get in the way of staying sober today on St. Patrick's Day and these include partying too hard, impulsive behavior, feeling ashamed or embarrassed about drinking too much and/or becoming frustrated with yourself for not being able to stay sober. Having a plan for what you want to do before drinking is also helpful as it will help reduce the chances of you consuming too much alcohol and having any regretful decisions later on in the night.
If you're looking for a new approach to staying sober this St. Patrick's Day, we've got you covered. Here are some tips to help you stay strong and keep your sobriety on track.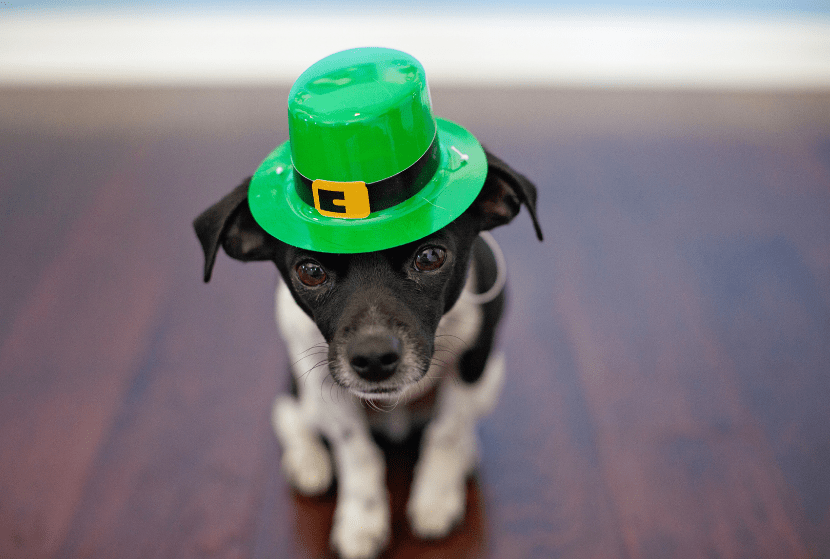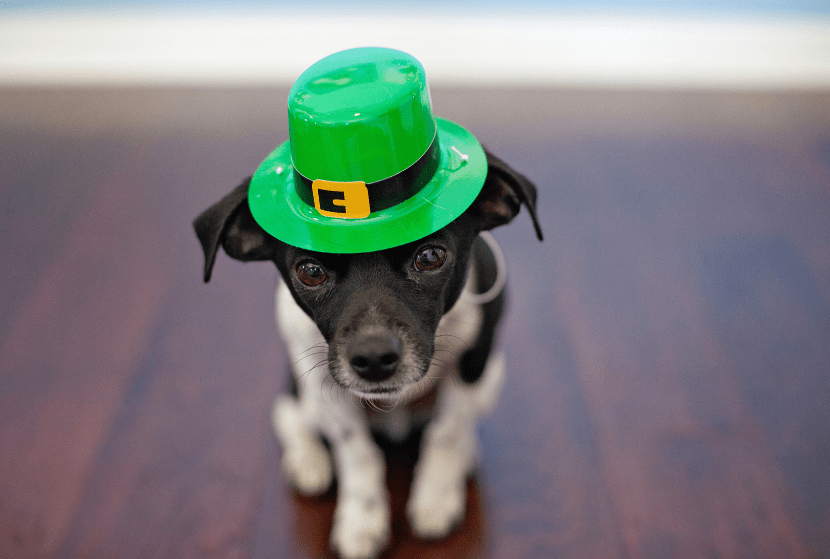 Sticking with what works
This is a difficult time of year for many people, so it's important to keep your sobriety on track. Sticking with what has worked in the past and keeping an open mind about anything else that comes your way will help you maintain a healthy relationship with alcohol or drugs.
Making a plan: Before you go out this St. Patrick's Day, make plans for how you're going to get home if things don't go according to plan. This will help reduce your risk of getting hurt or arrested and will also keep you accountable to other people who might be watching over you.
Being prepared: Bring something to do while waiting for your ride home so you won't have time to drink or use drugs while waiting for someone else to pick you up. This will also help avoid situations where others could take advantage of you while you're not paying attention.
Holding yourself accountable: If there's someone that can hold themselves accountable, this person can come with them when they go out drinking/using substances in order to stay sober as well.
Hang out with new friends
It's important to make new friends while sober. If you've been sober for a while and feel like you're starting to get bored or lonely, it's time to find new friends. It can be hard finding friends when you're in recovery because they don't have the same experiences as you do. But if you pick your battles, it'll be worth it in the long run.
Participate in a hobby that helps you stay sober
If you're trying to stay sober, you might want to find a hobby that you can do while sober. This will help you stay away from alcohol or other drugs and also provide your mind with an activity that's not related to substance abuse.
Some hobbies might be painting, cooking, or playing an instrument. Another good idea is volunteering. If you're looking for something more active, try going on hikes or picking up a new fitness routine.
Planning your day to avoid relapse
Sometimes, feeling like you're out of control can lead to alcohol or drug use. If you want to avoid relapse this St. Patrick's Day, try planning ahead and making a plan for the day that includes no alcohol or drugs.
Instead of drinking on an empty stomach, eat a nutritious meal first. This will help with your day so that you don't feel tempted to drink later when you might be more vulnerable to relapse.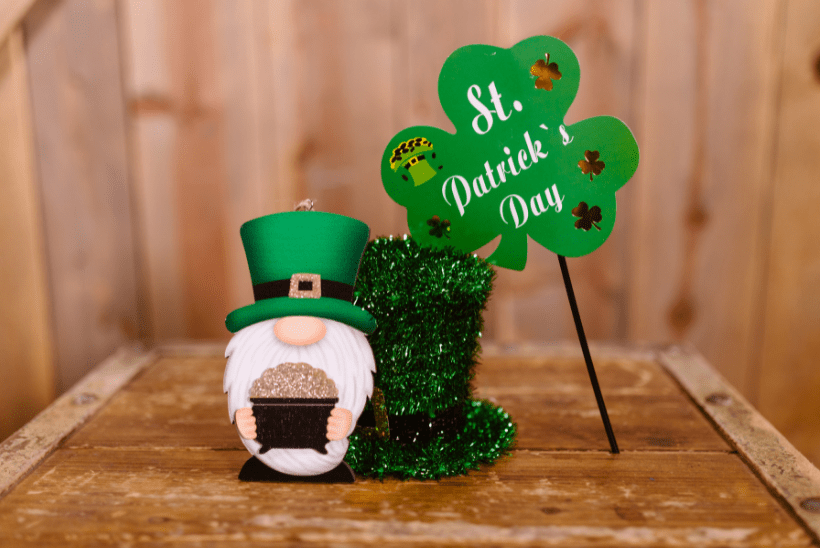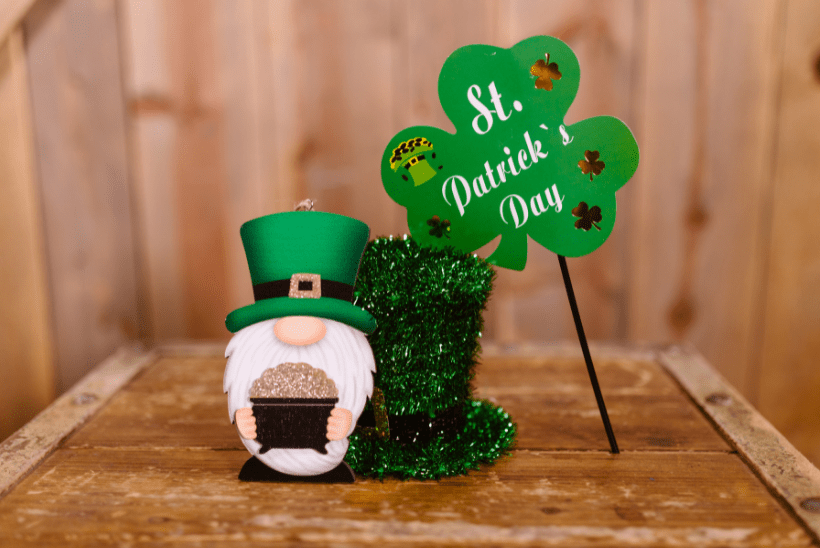 Ignoring temptation in the moment
: Sometimes, when you're in a moment of temptation, it seems like your whole life is going to change. While your reality may not be that drastic, it's important to remember that moments of temptation are temporary and you can't let them define your life. Other people have done what you're considering and survived to tell the tale.
Enjoy Non-Alcoholic Beverages
A good way to avoid drinking too much alcohol is to try out non-alcoholic beverages on the day. These can be anything from coffee, juice, or tea that you enjoy and will help you stay sober today on St. Patrick's Day.
Focusing on what you like while staying sober is important as it will reduce the chances of drinking too much alcohol as well as help you avoid any regretful decisions later in the night.
Have Fun
Whether you're planning a party or going out for drinks with friends, remember that it's about having fun. This is not a day where you need to indulge in drinking throughout the day.So, instead of worrying about drinking, focus on how much fun you're having during this celebration. Staying sober on St. Patrick's day means having a good time and enjoying yourself. Make sure that you are having fun and not just trying to avoid drinking too much.
Oasis Recovery is Here for You
Addiction and mental health disorders can affect anyone. If you or a loved one are currently living with addiction or alcoholism, help is available! We encourage you to reach out to the professionals at Oasis Recovery to learn more about our personalized treatment programs and mental health services. Oasis Recovery was founded from firsthand experience of addiction and recovery, with a mission of providing a space where people can heal from addiction in a compassionate, creative, open-minded, and heart-centered environment. We believe recovery is always possible. Our experts work with you to design a treatment plan that fits your needs. Common treatment programs include:
Intensive Outpatient Programs (IOP)
Full-time Addiction Treatment on campus
Aftercare Services
Contact us today for more information about how our programs and services can help you get your life back on track. You no longer have to struggle with addiction or alcoholism on your own. We are here to help.