5 Extreme Dangers Of Eating Meth You Should Know About
Substance abuse can take many forms, and eating meth isn't as uncommon as you might think. Users will try to get high using any means necessary, either because they don't have a meth pipe or needle or they want to try another method to test its effects. However, eating meth is one of the most dangerous forms of administration and can leave behind life-changing effects and damage.
This article explains what eating meth does to your body, including five of the most dangerous side effects and what you should do if you or someone around you is presenting these effects.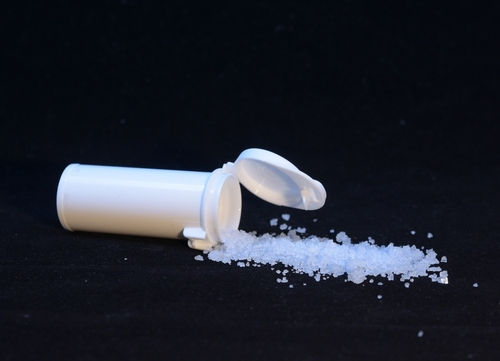 What Is Methamphetamine?
Methamphetamine is an extremely addictive, potent, and illicit substance in the United States. It's most commonly smoked in crystal form, snorted in crushed form, or injected in liquid form. Methamphetamine is closely related to amphetamines like Adderall, releases four times as much dopamine as cocaine, and is sold illegally at half the price of crack cocaine, making it easily accessible and even more dangerous.
Continued meth abuse is known to cause side effects as mild as restlessness, increased heart rate (tachycardia), and headaches. However, it's also known to cause severe side effects, including irritability, delirium, seizures, strokes, reduced blood flow to the hear (cardiac ischemia), muscle and tissue damage (rhabdomyolysis), and kidney failure.
However, some users might try alternative methods of meth abuse, such as oral ingestion (commonly known as "parachuting"), to skip or reduce these side effects, even though the physical and emotional cost of meth abuse is always the same
Read more: MDMA Vs. Meth: Dangers, Abuse, & Treatment
What Does Eating Meth Do To Your Body?
Eating meth produces a different feeling or :high" than smoking or injecting it. Most users described feeling its effects 15 to 20 minutes after ingestion, compared to the almost instant rush of smoking or snorting. Some people dilute meth in water and drink it, while others crush it into a powder and press it into a pill to swallow. One hospital reported a patient placing meth inside a plastic bag and swallowing it in an attempt to release it into their system slowly, also called "body stuffing." However, this led to severe symptoms that were delayed over 36 hours and required extensive hospitalization.
Regardless of the orally-taken form, eating meth can severely damage your vital organs, including your heart, brain, liver, and kidneys. Eating meth can also severely damage your psychological health, increasing agitation, anxiety, depression, and even causing uncontrollable vocal outbursts. Eating meth can also exacerbate symptoms of psychosis and schizophrenia, increasing paranoia, hallucinations, and suicidal thoughts. Most of these are also caused by other methods of meth abuse, but these next five side effects are the most common with oral ingestion.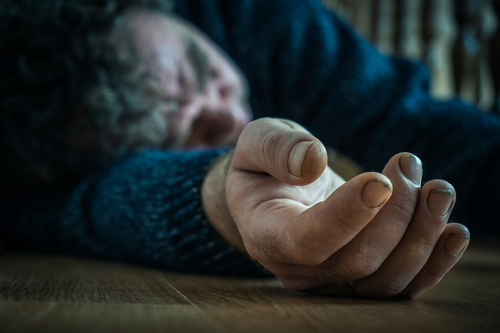 #1 Overdose
Eating meth leads to a delayed onset of its effects and side effects. Some users might feel nothing during the first few minutes of ingestion and swallow more methamphetamine. Others might have a higher tolerance to its effects and swallow more each time they do it. However, in both cases, the risk of meth overdose increases exponentially. Some signs of meth overdose include chest pain, trouble breathing, unconsciousness, and cardiac arrest.
#2 Damage To Your Heart
Eating meth can cause your heart rate and blood pressure to spike, leading to a heart attack or stroke, especially if a user has pre-existing heart conditions. Eating meth can also cause norepinephrine (a brain chemical responsible for brain and body movement signals) to be released into the circulatory system and heart. This can induce irregular heartbeat, cerebral stroke due to a lack of oxygen and blood flow to the brain, and even internal bleeding. Eating meth can also cause clumps of bacteria or fungi from another part of your body to get into your bloodstream and inflame the lining of the heart, which is also called endocarditis.
#3 Damage To Your Stomach & Bowels
Eating meth can severely damage your stomach, causing constipation and even splanchnic vasoconstriction, which is when blood vessels in the spleen are constricted. One study analyzed the effects eating meth had on a 19-year-old in Hawaii. Doctors found that he had developed paralytic ileus, which restricts the intestine's ability to contract and move waste out of the body. This was due to meth's ability to increase dopamine and norepinephrine levels in the body, leading to constipation and stomach pains.
Another study of a 44-year-old man who ingested meth reported that the increase and accumulation of norepinephrine constricted his arteries and cut off blood supply to vital organs, including his gallbladder, pancreas, and intestines. This led to abdominal pain, hemorrhaging, and ulcers that created holes in his intestines. On the short-term level, eating meth can also cause abdominal swelling, loss of appetite, vomiting, and loss of ability to pass gas.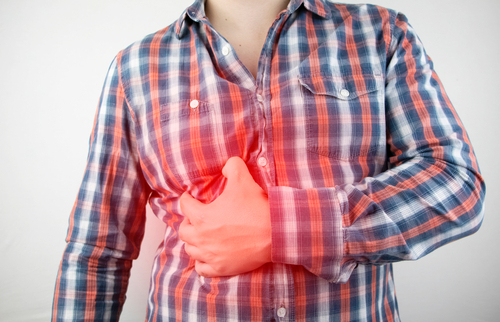 #4 Hepatitis & Other Infections
Methamphetamine abuse, whether through ingestion or other means, can indirectly contribute to hepatitis or liver damage. Prolonged meth abuse can weaken an individual's immune system and make them more susceptible to infections like hepatitis B and C. Eating meth can also cause liver inflammation and destroy hepatocytes (liver cells) since it's not used to metabolizing toxins like methamphetamine.
#5 Damage To Your Brain & Mental Health
Eating meth can impact your brain's ability to naturally produce dopamine, causing users to develop dependence in order to feel motivated, energetic, happy, or positive. This can result in violent behavior, anxiety, confusion, and insomnia. However, it can also damage your brain's physical health, leading to oxidative stress and excitotoxicity, which produces reactive oxygen species (ROS) that can damage or kill neurons and brain cells. Eating meth can also cause brain inflammation, mitochondrial dysfunction, gray and white matter damage, and cognitive impairment.
Read more: What Does Meth Do To Your Brain? Brain Damage, Memory Loss, & More
What To Do If You're Experiencing These Side Effects
If you or someone around you has ingested methamphetamine and is experiencing extreme side effects, it is essential to seek immediate medical attention. Call emergency services or go to the nearest emergency room. You can also contact the Poison Control Center at 1-800-222-1222 for guidance. When admitted, emergency medical personnel will assess the individual's vital signs, including heart rate, blood pressure, and respiratory rate. They will also evaluate the person's level of consciousness and overall condition.
Depending on the severity of the symptoms, medical professionals will work to stabilize and monitor the person. This may involve interventions to address cardiovascular issues, such as administering medications to regulate heart rate and blood pressure. Medical staff might also administer activated charcoal and whole bowel irrigation to flush methamphetamine from the body and allow the bowels to dilate and pass waste.
Meth Addiction Treatment In Asheville, NC
If you or someone you know is eating meth to get high, contact Oasis Recovery Center in Asheville, North Carolina. Don't let meth abuse get to the point of risking your physical and mental health. Our addiction treatment team knows how hard recovery can be and wants to help every individual struggling with meth abuse find true wellness beyond damaging substances. If you're unsure about the state of your or a loved one's meth addiction, call today, and one of our admissions agents can point you in the right direction. We can help you throughout the entire process, including detox, treatment, and aftercare.