4 Tips for Returning to Work After Rehab
Once you have completed an addiction treatment program, it's time to consider how to re-enter society and return to everyday activities like work. Once you're living a life of sobriety, filling your life with purpose and meaningful activities is important. This is especially true soon after completing a treatment program as newly sober individuals can find idle time tricky to manage.
Returning to work after taking a leave of absence for rehab can feel embarrassing. It's important to keep in mind that entering a rehab program is a difficult decision that requires a great deal of strength and conviction. A good employer will help you transition back to the workplace in a way that feels graceful. You should not feel demeaned or belittled by your boss, supervisors, or colleagues for having taken time to take care of yourself, your health, and your personal needs.
At Oasis Recovery, we help our clients prepare for the transition back to the workforce. Individual therapy, group therapy, and 12-step style anonymous groups can help you navigate this transition. Reach out to us today to speak with a specialist about how best to navigate your game plan for returning to work after completing a treatment program.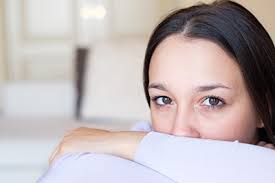 Tips for Returning to Work After Rehab
1. Plan Ahead
Having a sense of control over what to expect will help you feel more at ease. Speak to your boss and determine a plan that may involve less responsibility and fewer tasks when you initially return to work. 
It's a good idea to consider who may know about your personal situation and plan how you will speak to them about the subject. Those who are not aware of why you took a leave of absence, are likely to ask questions. These questions may feel triggering and it's important to have worked with a mental health counselor in advance of returning to work about how to manage high-risk triggers. It's not good to feel caught off guard. Try to find ways in which you are the one who controls what information is shared and what information is not to be discussed in the workplace. 
2. Create a New Routine
Your old routine was most likely full of problematic thoughts and behaviors that you do not want to get back into the habit of repeating. Keeping this in mind, as you develop a new routine, try to incorporate positive and healthy habits with attention to:
Nutrition
Mindfulness
Exercise
Sleep hygiene
3. Try to Avoid Triggers
It can be difficult to avoid triggers as coworkers are likely to ask questions and you can only control yourself and your own personal decisions. Ideally, have prepared or scripted answers to questions so that if you do feel caught off guard you do not share more than you intended.
High-stress situations are not ideal for someone who is new to sober living. If it feels reasonable, let colleagues assist you as you ease back into your work situation. You may feel like it's important to show everyone that you are better now and this could cause you to overwork yourself. Try to set personal boundaries so that you do not overextend yourself. 
Overworking and running yourself ragged can put a person at risk for relapse. Newly created habits are less stable and so a person who is new to sobriety is more prone to burnout. Developing a good self-care routine will help you get through days without damaging your physical or mental health and can keep you from feeling overwhelmed.
4. Give Yourself Time and Space to Unwind After Work
After work, make sure to give yourself time and space to decompress with healthy habits. This might mean spending time with a hobby or going for a nature walk. It could mean exercising or letting yourself watch a couple of episodes of your favorite tv show. It's important to give yourself private moments to simply be mindful that you are making progress by staying away from unhealthy behaviors. If you do catch yourself having negative thought patterns during downtime, it's a good idea to check in with your therapist or sober sponsor. 
Contact Oasis To Begin Recovery Today
A good employer will work with you if you need to break the cycle of abuse. Before speaking with an employer, it's a good idea to check your employee handbook. Many employers have strict guidelines when it comes to substance abuse and the workplace.
At Oasis Recovery, our addiction specialists and mental health practitioners are eager to help you on your journey to sobriety and getting back to living a healthy and positive lifestyle. Reach out to us to speak with a specialist about our range of personalized programs and services designed to meet your particular needs. We look forward to helping you on your path to recovery.