How to Get Someone Into Rehab: A Complete Guide
Considering how to get someone into rehab can be overwhelming and confronting the fact that a loved one has an addiction and needs is often an extremely difficult decision to make. This might involve staging an intervention to urge them to seek help, or suggesting treatment even if they are unaware of their issue with substance abuse. This is a very emotional and stressful time, but with the right treatment, a full recovery is achievable. This article covers the importance of helping your loved one seek help and the different types of treatment available.
Importance of Rehab
Trying to overcome drug addiction on one's own could be very difficult. In contrast, in a rehab center, there are specialists ready to provide specialized, quality care to the client. These centers provide customized care plans which can make it easier for clients to achieve long-term sobriety. Furthermore, they teach them how to maintain healthy habits learned while in treatment and apply them to life outside of rehab. Addiction treatment combines scientific and behavioral modalities. Across the US, you can find many drug rehab centers which offer behavioral therapy, guidance, case management, and medication management for people with substance abuse issues.
Signs that Your Loved One Needs Rehab
Substance abuse typically starts with recreational use, yet can quickly progress to reliance as the body becomes accustomed to the substance to function or experience normal sensations. As the addiction intensifies, the struggle to meet the demands of the addiction can manifest in different ways. Here are the usual indicators to be conscious of if you think a loved one needs assistance:
Withdrawals
When an individual who is dependent on a certain substance stops consuming it, they may experience withdrawal symptoms. These can be life-threatening if medical support is not given. These symptoms may include changes in mood, difficulty sleeping, lack of concentration, irritability, shaking, constipation, diarrhea, excessive sweating, visual and auditory distortions, and convulsions.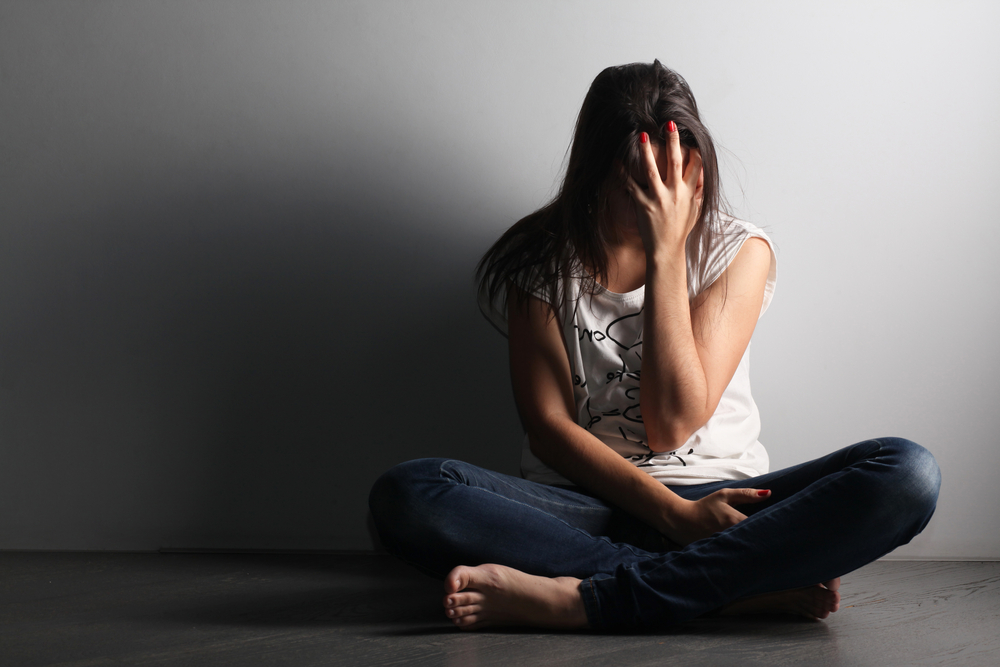 Distancing from Loved Ones
As dependence on drugs or alcohol worsens, individuals can tend to ignore their loved ones because of guilt or embarrassment, or due to being too inebriated. Furthermore, they are more likely to socialize with people who have similar substance abuse problems.
Deceit
If someone is not being honest, it can be a sign that something is wrong. People with an addiction may quickly divert the conversation when addiction is mentioned, or fabricate stories about their whereabouts or activities to cover up their substance use.
Changes in Physical Appearance
Misusing drugs such as methamphetamine or crack cocaine can cause lesions, abrasions, or marks on the skin that are typically inflicted on the self. The consequences of alcohol misuse may lead to hepatitis and discoloration of the skin or the whites of the eyes. Severe fluctuations in weight is also a common indicator of addiction.
How to Get Someone into Rehab
If you are eager to help a loved one get treatment for their addiction, contact the center you want them to go to. Familiarize yourself with the program details, payment methods, and confirm that it meets the person's needs. The admissions process may differ depending on the treatment facility and if the individual is taking part in inpatient or outpatient rehab, but it usually starts with an intake assessment and approval of benefits.
To begin the process of getting them into rehab, the following are some guidelines and tips to follow for the best chance of success:
Be Empathetic
It's essential to show empathy when attempting to get a person into a treatment center. Helping an addict can be a challenge and irritating, yet individuals likely will not react well if being pressured into doing things. It may take some time, yet they should settle on the decision to seek treatment on their own. You can practice asking non-accusatory questions to help them consider their current circumstances and how they may influence their companions and family.
Avoid Enabling
Demonstrating your love and care for an addicted person in your life does not mean you have to defend them; quite the opposite. You can still care for them and back up their struggles without taking part in enabling their negative habits, which requires a bit of effort and practice. Addiction is a psychological disorder and if the person cannot identify the issue, they will not be able to fix it.
The best way to make them understand the weight of their addiction is to push for accountability; let them face the repercussions of their own actions. It can be difficult for someone with an addiction to accept responsibility for their conduct, but it is an essential part of seeking help. They must admit that they require to alter their behavior.
Do Not Shame Them
Rather than making an addicted loved one feel bad about their substance abuse, it is more productive to take an understanding approach to communication. Nagging, pleading, and other tactics will only push them further away. It is essential to differentiate the person from the illness in order to fix the strained relationship. Scolding and shaming will only make them shut down, so if you feel unable to stay empathetic, you should try to get some outside help to help you during this time.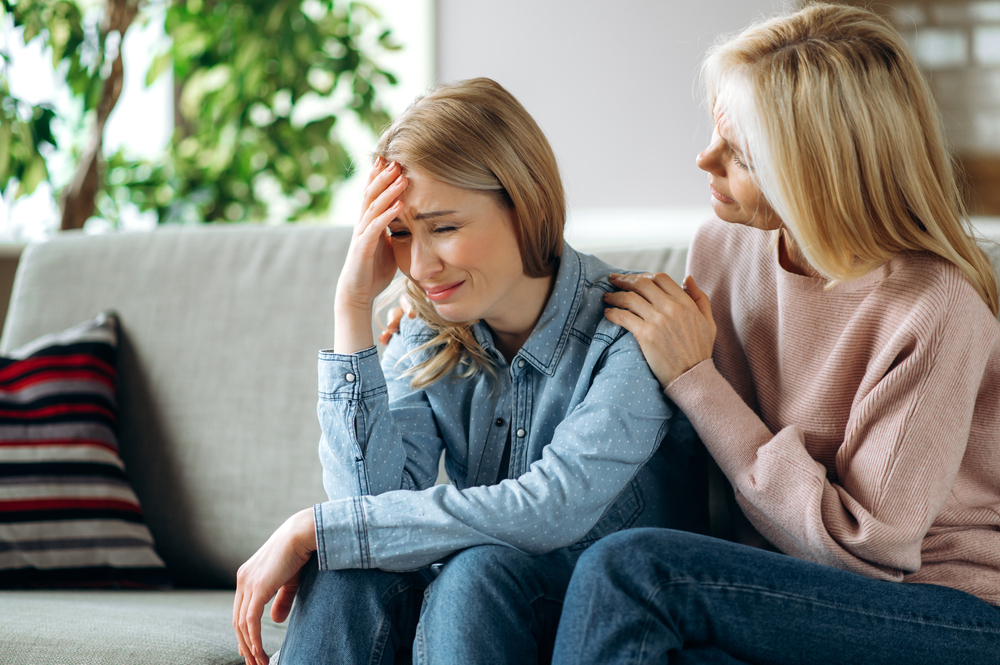 Set Boundaries
When looking for assistance for someone close to you who is dependent on substances, it is essential that you establish your own clear boundaries. Establishing healthy boundaries lets you keep living your life and carrying out your obligations without getting taken in by the disorder of addiction. It is ok to put limitations in place; it is about safeguarding yourself, not about them. Make a compilation of activities and tasks that you are willing and unwilling to do for them in the future.
Hold an Intervention
Bringing together friends and family to host an intervention may help a person with an addiction to gain a better understanding of the situation. This is an effective strategy to motivate an individual to seek treatment. During the intervention, their closest people will talk about how their behavior is having a negative effect on their lives. Presenting this information can be very powerful in helping them to see the reality of the situation and to stop denying that they have a problem. It is important to plan the intervention carefully and to include everyone who is closest to them, as well as having each person prepare what they would like to say.
Types of Rehab
There are various treatment options available for your loved one in need of rehab. The option that is best for them is dependent on the length and severity of their addiction, and their personal wants and needs, among many other factors. The following are the most common addiction treatment programs:
Inpatient Rehab
Inpatient rehab facilities provide a well-organized plan of treatment to tackle all aspects of an individual's substance abuse. During this type of rehab, individuals are placed in a location free from any alcohol or drugs where they reside for the duration of treatment and are provided with continuous medical care and psychological assistance. Inpatient rehab is an excellent choice for individuals struggling with long-term addiction or any mental or behavioral problem.
Partial Hospitalization Program (PHP)
PHP, which stands for Partial Hospitalization, is a type of inpatient program that is offered on a full-time basis. This program is slightly different for each treatment facility but generally speaking, clients spend 6 to 8 hours daily undergoing addiction treatment for five days each week. Although participants have to remain on the premises, they do not need to sleep there. Partial Hospitalization Programs are often an excellent option for people coming out of a residential program or who require treatment but still have other commitments that they need to take care of at home.
Intensive Outpatient Program (IOP)
Intensive outpatient programs (IOP) concentrate on group counseling and individual therapy. During IOP, individuals gain knowledge to avert relapse and skills to remain abstinent after they complete the program. IOP may follow after a person has finished with Partial Hospitalization Programs (PHP), or it can be used as an alternative to a residential program in some situations. An IOP program usually occurs for a few hours, three or more days a week. IOPs incorporate various individual, group, and holistic therapies.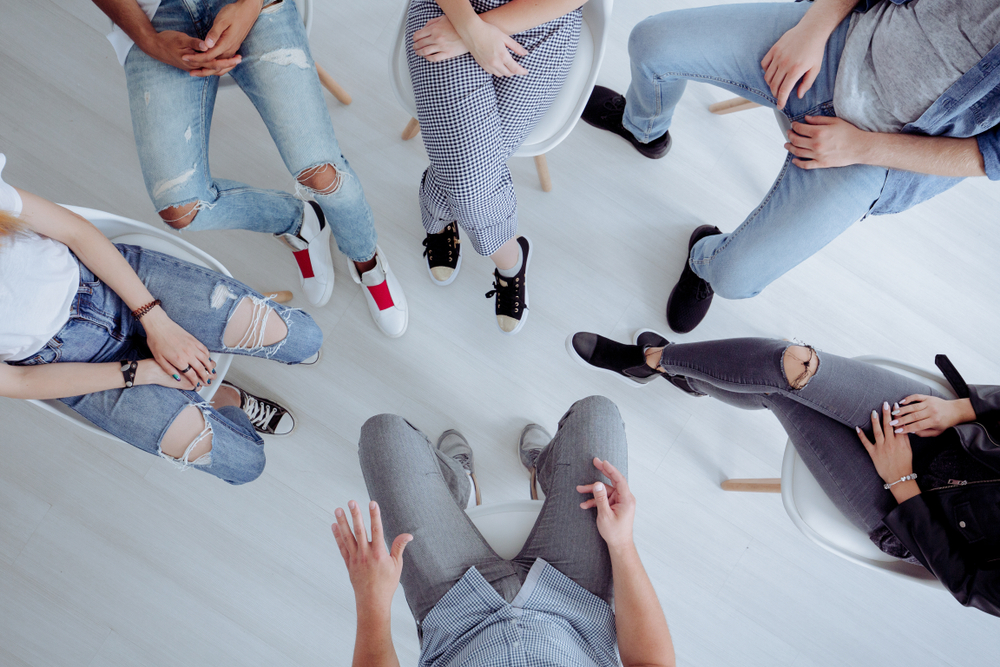 Benefits of Rehab
Rehab gives individuals continual assistance with physical, psychological, and emotional issues in a secure and managed setting. For some, a rehabilitation center offers the advantages that make it possible to achieve permanent abstinence from drugs. The following are just several of the countless benefits of attending rehab for a drug or alcohol addiction:
No Outside Influences
A drug rehabilitation center creates a barrier between people in the program and external sources that could be detrimental to their progress. Communication with others beyond the treatment program is monitored and kept to a minimum to prevent any detrimental situations or access to illegal drugs.
Structured Environment
Rehab centers grant clients a type of structure that is not found in different types of treatment. A lot of clients do not have any structure in their everyday lives, which could be the cause of their addiction. With long-term rehab, clients are provided with therapeutic activities during the day that helps them to stay away from drugs and alcohol while teaching them the skills they need to maintain their sobriety.
Support
Long-term rehabilitation centers give individuals access to continuous support. By being in a setting with a team of experts around the clock, those receiving help can get assistance whenever they require it. Having this consistent access to help reduces the possibility of a return to substance abuse and provides individuals with the aid they need during crucial times.
Therapy
Extended treatment offers patients a variety of therapeutic activities to help them on a physical, mental, and emotional level. Experiential therapies are another part of the treatment plan. Using different forms of therapies enables patients to comprehend how the lessons they learn in treatment can be used in the real world. A lot of the therapies give clients a positive way to spend their time and they may even come up with fresh hobbies and activities to replace the time they used to devote to obtaining and consuming drugs.
Supervision
During the initial period of abstinence, the challenge of overcoming withdrawal symptoms can be a daunting task. A drug addiction treatment center can offer medical care and supervision to help clients manage the physical and mental distress they might be going through. This arrangement can also be beneficial to family and friends, as they won't have to witness the struggles of the recovering individual.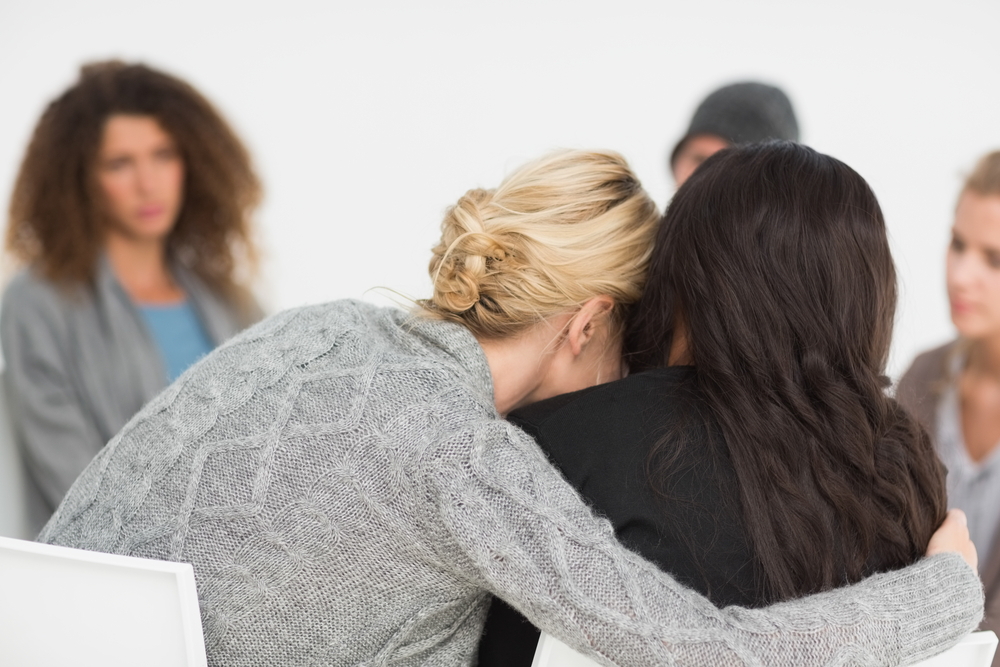 Oasis Recovery Center Can Help Your Loved One
If you are wondering how to get someone into rehab, Oasis Recovery can help. At Oasis Recovery Center, we take a patient-centered approach to rehabilitation. Our medical and clinical staff will assess each person who joins our program to create a tailored plan that meets their needs and desires.
While overcoming drug abuse and addiction can be hard, it is possible. With our help, your loved one can achieve an enjoyable, sober life. Don't hesitate to reach out to us and find out more about the various treatments and services we provide. You don't have to take on the challenge of addiction by yourself – together we can make it through. Call us today.