Does My Insurance Cover Alcohol Rehab?
When deciding to go to alcohol rehabilitation, you may have asked yourself, 'Does my insurance cover alcohol rehab?' Worrying about the cost of rehab is normal, and the prices of rehab have increased significantly in recent years. Understanding what services are covered by insurance and the costs of services can be beneficial when deciding where to start your recovery journey.
In this article, we will cover alcohol rehab services covered by insurance and the costs of these services with insurance and without.
Is Alcohol Rehab Covered by Insurance?
Health insurance will typically cover alcohol rehab, but whether that is partially or fully covered depends on the insurance provider. Under the Affordable Care Act (ACA), private and public insurance plans are mandated to cover 10 health benefits, including mental and behavioral health disorders and treatment for substance use disorders. The exact coverage will depend on your insurance plan, and you may be responsible for paying for things like your deductible, copayment, or coinsurance.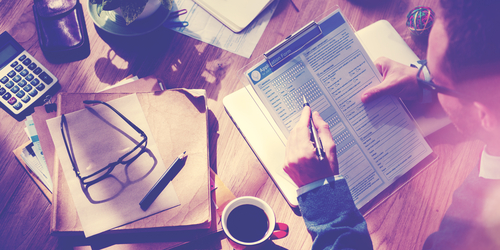 Rehab Services Covered by Insurance
While there are various addiction treatment options for recovering from addiction, some are more intensive than others and may require longer treatment. Understanding what services you need during your treatment will depend on what kind of addiction you are dealing with and is to be discussed between you and your doctor. The services that the insurance covers will also depend on your insurance company and your insurance plan. However, common treatment options for alcohol rehab include the following:
Inpatient Treatment: Inpatient and residential treatment programs allow 24/7 care at a treatment facility. Inpatient programs typically take place in a hospital setting and can last several weeks to a few months. Residential programs typically take place at a rehab facility and can last a few months to a year.
Outpatient Treatment: Outpatient treatment programs allows individuals to continue living their daily life at home, school, or work while receiving treatment. This requires individuals to come into a facility to receive their treatment.
Medical Detox: Medical detox is a safe way to eliminate the substances or toxins within the body and is a common first step in recovery. This is typically conducted at a treatment center under medical supervision. Detox can last a few hours to a few days.
Aftercare Services: Aftercare services are what the program offers once you finish receiving inpatient or outpatient treatment. This typically involves connecting individuals with support groups like Alcoholics Anonymous (AA).
Types of Insurance Policies That Cover Rehab
There are many different types of insurance policies that may cover alcohol rehab services. While there are different insurance providers, it's essential to understand your coverage level and what is included in your plan. Specific insurance companies that provide coverage for rehab are:
Blue Cross Blue Shield (BCBS)
Aetna
Anthem
Cigna
Humana
United Healthcare
TriCare
There are also different types of insurance plans that are important to understand. This impacts how your insurance coverage works and how much you may pay out-of-pocket for rehab. The two most commons plans are:
Health Maintenance Organization (HMO): These plans limit your insurance coverage to healthcare providers within your network. While you may use providers outside of your network for emergencies, regular treatment will need to be done by providers within the network.
Preferred Provider Organization (PPO): These plans allow you to use healthcare providers outside of your network, but you may pay higher rates for going outside the network. This offers more flexibility at a higher price.
The Cost of Rehab Services
The cost of rehab services can depend on a variety of factors. How long the client is in rehab, the types of services performed while in rehab, the type of insurance plan used, and other factors. When choosing a rehab facility, it's important to recognize the expenses and how you will be able to pay.
The treatment services that are used at the rehab center will be the biggest deciding factor on the cost of services. In 2016, the average cost per person for drug addiction treatment was $13,475. While the average cost of treatment has increased over the past few years, it's important to see the costs of individual treatment options to make an informed decision on the type of treatment you choose.
Inpatient Treatment: Inpatient and residential treatment programs are typically the most expensive forms of treatment. The cost of these programs will depend on the length of stay, the types of treatment provided, and the location of the center. These programs range from $5,000 to $80,000, with some luxury inpatient rehab centers being over $100,000.
Outpatient Treatment: Outpatient programs are typically cheaper than inpatient programs and take a shorter amount of time to complete. The costs for these programs can range from $2,000 to $50,000, depending on the length of the program.
Medical Detox: The cost of medical detox services will sometimes be included in an inpatient or residential program costs already. However, if they are not included, the cost of this service can range from $250 to $800 per day.
It's important to note that many insurance providers end up covering the full cost of treatment in most cases.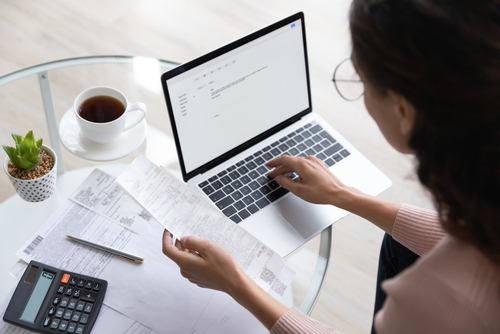 Paying Without Insurance
Those without insurance can still receive the rehab treatment they deserve to recover from drug or alcohol addiction. There are many different ways you can pay for rehab programs that do not include insurance. Some of these ways are:
Sliding Scale: If you have a lower income, many treatment centers offer a sliding scale to clients. This allows clients to receive treatment still while paying lower costs.
Payment Plans: Similar to a sliding scale, many treatment centers offer payment plans to clients so that they might pay off their treatment in installments. This is helpful to those wanting to pay privately for rehab.
Free Rehab Programs: Some states offer free rehab programs to those who may not be able to receive treatment without it. In North Carolina, there are 16 free rehab facilities that give treatment to all patients.
Some public insurance providers may be useful if you are not using a private insurance company. If you are 65 years old or older, you may qualify for Medicaid, which will pay for addiction treatment. Similarly, if you are a veteran, you may qualify for VA insurance coverage.
The Cost of Addiction
While the cost of rehab may be high, the cost of addiction will be higher. Substance abuse and addiction can have dangerous consequences on your life. Addiction is expensive, no matter what substance you end up using. For example, buying a cheap $8 6-pack of beer a day equals about $2,920 a year. Other substances, such as cocaine or heroin, are usually more expensive, so you will be spending an extensive amount on substances.
Not only is the monetary cost of addiction high, but the dangers and effects of substance abuse on your life are too. Abusing substances can significantly harm your physical and mental health. Many substances affect your brain, cardiovascular system, liver, and lungs in harmful ways that can lead to permanent health conditions. To prevent this, it's crucial to recognize when you have a problem and receive the help you need.
If you are interested in the benefits of alcohol rehab or the importance of a sober lifestyle, learn more here.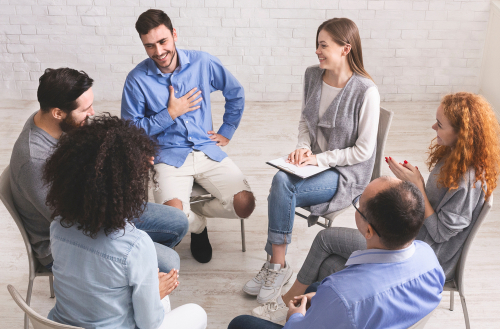 Alcohol Rehab at Oasis Recovery Center
Alcohol rehab can be challenging to navigate on your own with trying to choose the right program for you and figure out costs, and everything can become overwhelming. Addiction is complicated enough on your own, so let Oasis Recovery Center help you.
At Oasis Recovery Center, we offer individualized, holistic, experiential, and mindfulness-based treatment programs to ensure we address every client's unique needs. We provide many different treatment therapies to focus on the whole person, not just the addiction. Oasis accepts varying insurance companies, fill out this form to find out if you qualify.
If you or a loved one are experiencing alcohol addiction or substance abuse, contact us today to learn more about addiction treatment programs.