Dangers & Risks of Combining Vicodin And Xanax
Vicodin and Xanax are two of the most popular and widely prescribed pain and anxiety medications in the United States, with nearly 150 million prescriptions in total. However, these medications are rarely, if ever, prescribed to be taken simultaneously or within the same timeframe due to their combined effects and the heightened risk of addiction if they are abused.
Unfortunately, the trend of combining two medications with opposing or similar effects, particularly opioids, has been rising across the U.S. This practice is also called "cross-fading" by users and "polysubstance abuse" by professionals.
This brief article explains what happens if Vicodin and Xanax are combined and if you can be addicted to two substances simultaneously.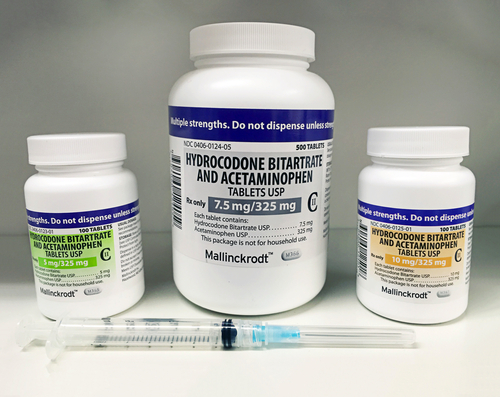 What is Vicodin?
Vicodin is a prescription painkiller, now sold under generic labels since the brand name was discontinued in 2012. Regardless of the name, Vicodin contains hydrocodone (a prescription-only opioid) and acetaminophen (also found in Tylenol). Hydrocodone binds to your opioid receptors and is chemically similar to endorphins released by the body in response to pain and stress. This combination of chemicals slows your heart rate and central nervous system, resulting in a calm and mildly euphoric experience. On its own, Vicodin is prescribed after surgeries or to treat moderate to severe pain.
Read more: More Than 25 Hydrocodone Withdrawal Symptoms You Should Know About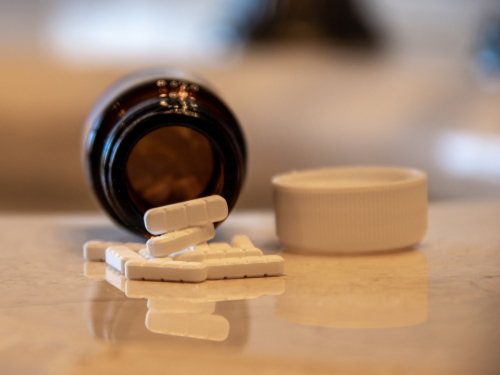 What is Xanax?
Xanax is an anti-anxiety medication containing alprazolam, falling under the class of benzodiazepines, which also includes Valium, Halcion, Ativan, and Klonopin. Xanax and other benzos slow down your central nervous system, similar to opioids, inducing muscle relaxation and a sense of calm. Xanax is usually prescribed for short-term anxiety issues and is not recommended to be taken over a longer period since individuals can develop tolerance to its effects and require more to feel the same sense of calm. This can lead to addiction, dependency, withdrawal symptoms, and overdose.
Read more: How To Avoid Xanax Withdrawal Seizures & Other Symptoms
What Happens If You Combine Vicodin and Xanax?
Mixing Vicodin, Xanax, or other substances that slow down your central nervous system can lead to severe and potentially fatal consequences. This condition, known as central nervous system depression, can result in respiratory distress (fluid in the lungs), coma, and death. This occurs because your heart rate slows down to a point where your body cannot function at even the most basic levels, including sending oxygen to your brain.
Even at prescribed levels, falling asleep after taking Vicodin and Xanax can potentially lead to brain damage and even death, as reported by the American Society of Addiction Medicine, which documented 18,893 prescription painkiller-related overdose deaths in the U.S., with half of the cases including benzodiazepines and opioid combinations.
In case of emergencies, take note of these common symptoms of an opioid and benzodiazepine overdose.
Pinpoint pupils
Loss of consciousness
Slowed, stopped, or irregular breathing
Confusion
Slow or shallow breathing
Unresponsiveness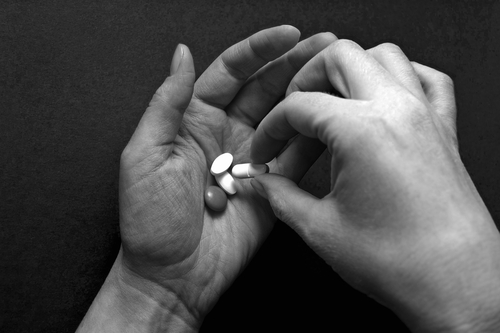 Can You Be Addicted To Two Substances Simultaneously?
Yes, you can be addicted to two substances at the same time. In this case, Vicodin (or another opioid) and Xanax (or another benzo). Individuals can develop tolerances to both medications, requiring higher doses each time to relieve pain, anxiety, or any other prescribed reason. However, the body can slowly reduce the production of its own feel-good chemicals (dopamine, oxytocin, etc.) and become reliant on Vicodin or Xanax for its effects. Some individuals will take benzos or opioids after they've developed a tolerance to the other to enhance the "high" and bring back the euphoric effects.
Contact Oasis Recovery Center
If you or someone you know is abusing or addicted to Vicodin or Xanax, contact Oasis Recovery Center in Asheville, NC. Our addiction treatment team is trained to help individuals struggling with multiple drug use using evidence-based and holistic therapy methods, including cognitive behavioral therapy, adventure therapy, group and one-on-one therapy, and more. We'll also help you with the initial detox phase by referring you to one of our clinical partnerships so you can safely and comfortably overcome opioid and benzo withdrawal symptoms.