We Need To Talk About Britney Spears' Mental Health
As the reigning Princess of Pop, most people are aware of the trials and tribulations within the life of Britney Spears. Recently, Britney Spears' mental health is once again being questioned due to her bizarre, long winded, emoji-filled Instagram posts. Within the past year, Spears' controversial conservatorship (try to say that three times fast) ended, she publicly scorned her family members and their corrupt handlings of her estate, and got remarried. Despite the ample material available for tabloid fodder, many people have focused their concerns on her unusual activity on Instagram. This blog is intended to answer the decade-long question: what is going on with Britney Spears? 
Early Rise to Stardom
Britney Spears was born in McComb, Mississippi On December 2, 1981. At age three, Spears began attending dance lessons in her hometown of Kentwood, Louisiana, and joined the Mickey Mouse Club at age eleven. On January 12, 1999, Baby One More Time, her debut album, was released and made number one on the U.S. Billboard 200. It was subsequently certified two-times platinum by the Recording Industry Association of America after only a month. This album would become the biggest-selling album ever by a teenage artist. Worldwide, it topped the charts in fifteen nations and sold over 10 million copies within the first year.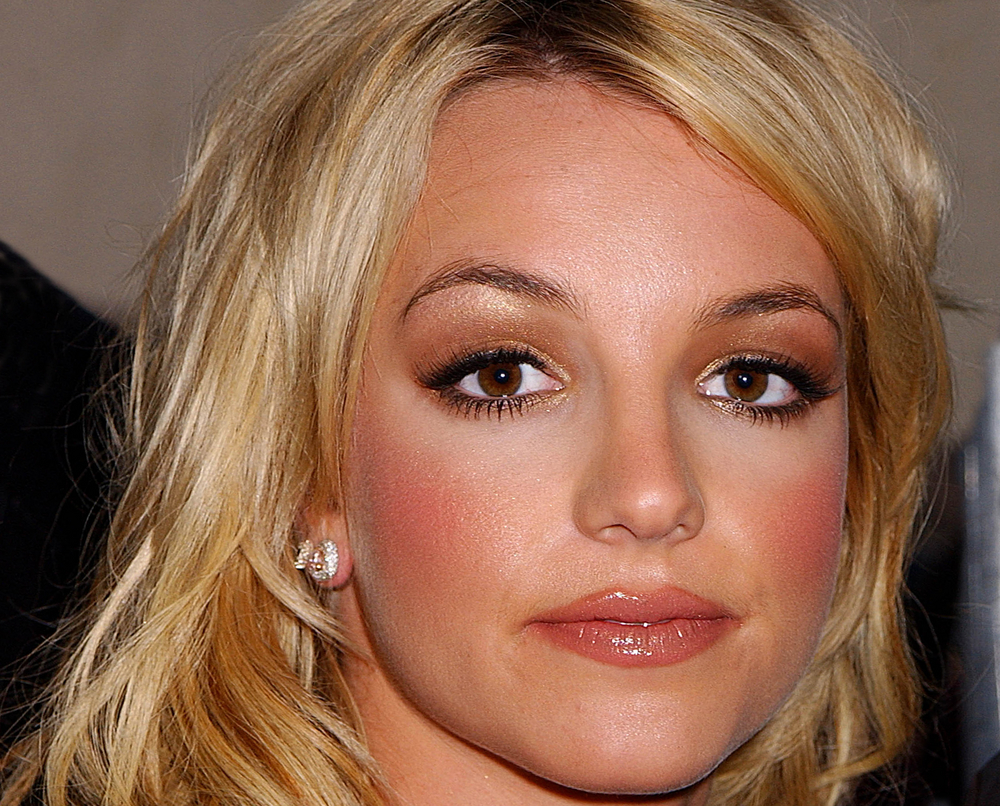 Britney's Success
By June of 1999, Britney began her first U.S. headlining tour, in which she'd tease songs from her new album. Upon returning, Britney would release her second studio album, Oops!… I Did It Again, which became one of the best selling albums of all time. This album really sent Britney into full superstardom, landing her a book deal, a performance at the 2000 MTV Movie Awards, Grammy nominations, and even a guest performance at the Super Bowl Halftime Show the following year. Britney Spears rose quickly from just a small town girl to household name. 
For the next four years, Britney continued to grow in popularity. At this point she had publicly revealed a long term relationship with Justin Timberlake, star of the boy band NSYNC. In 2003 she was given a star on the Hollywood Walk of Fame. After breaking up with Timberlake, Britney famously married her childhood best friend for almost three days, until she was able to get an annulment. This seemed to be more of a joke than anything, but a few months later, she married one of her dancers, Kevin Federline, in what would turn into a tumultuous long term relationship.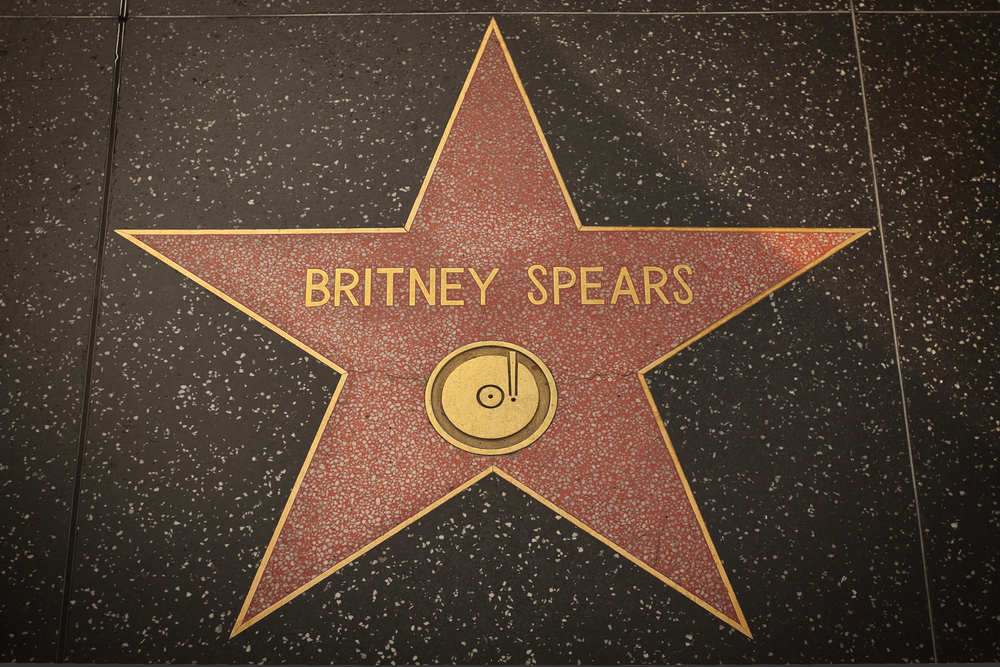 The Divorce from K-Fed
Almost exactly one year after marrying Federline, Britney and him have a child together; a baby boy. Sadly, the birth of this child would bring more scrutiny to Britney, this time with the public criticizing her parenting skills. Shortly after giving birth to her son, Britney made national headlines when photos of her driving with her son on her lap emerged. These photos horrified advocates for children, who said that she was holding the steering wheel with one hand and her baby with the other hand. According to Spears, the incident was caused by the paparazzi being too close and that it was a mistake on her part; however, the public still scolded her. 
She faces heavy judgment from the public again the following month when she is visited by the Los Angeles Department of Children and Family Services after her child falls from a high chair in her California home. The next headline starring Britney would reveal the news that she was pregnant with a second child. After giving birth to her second son in fall of 2006, she filed for divorce from the father of her children, Kevin Federline. The two decided to share joint custody of their sons in July 2007 after formalizing their split.
Britney Spears' Mental Health Crisis
On February 14th of 2007, Britney Spears checked herself into a rehab for the first time as a public figure, only to sadly check herself out the very next day. This move garnered a lot of attention from the tabloids and other media outlets. The following night Britney displayed perhaps her most unforgettable public behavior while shaving her own head at a Los Angeles hair salon late at night.
Surprisingly, she did so right in front of paparazzi cameras. Wesley Morris, the former photography director for US Weekly, said in the documentary Framing Britney Spears that she was declaring, 'With no hair, I quit.' Basically, she meant that whatever it was that people looked for from her was gone and not coming back. She wanted to convey that her public persona had been obliterated. And while Britney wasn't able to leave the limelight in the way she had hoped, she certainly did show the public a very different version of the Britney they thought they knew. 
When Britney shaved her head, it turned the media into an absolute frenzy– every paparazzi in the country was desperate to snap a shot of the newly bald Britney. This was a new kind of attention for Britney, not the same loving adoration she once had from millions of fans, but a new, vengeful, audience hungry to watch her fall.
And they were not disappointed.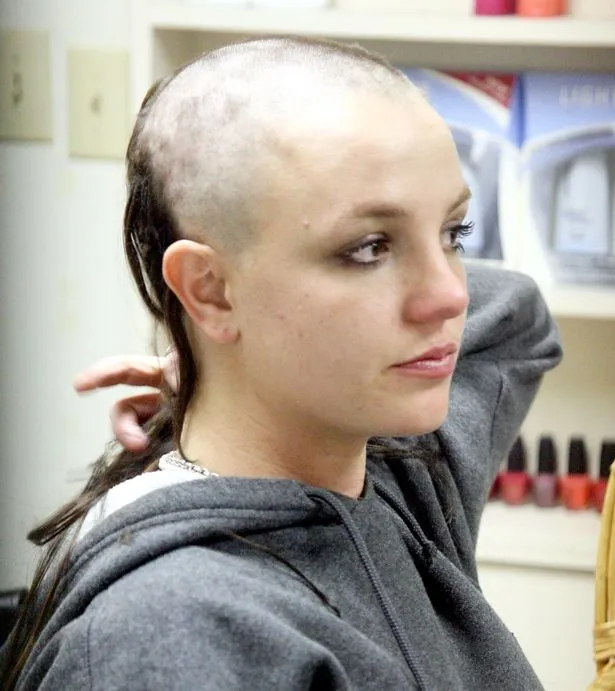 Just a few days later Britney gave the paparazzi exactly what all paparazzi dream of; a public mental breakdown aimed directly at them. After being completely surrounded and fanatically photographed by paparazzi while in her car with a family member, Britney exited her vehicle, and swung her umbrella fiercely at the paparazzi surrounding her, after which, she got in her car and quickly drove away.
At this point in time, the public was very concerned about the mental health of Britney Spears given the dramatic unfolding of the last few weeks for her. Following the umbrella incident, Britney checked herself in and out of multiple rehabs, never staying long at any. It was apparent that her mental health was worsening, and the public grew increasingly worried.
In March of 2007, Britney's divorce with Kevin Federline was finalized, and in October of 2007, Spears lost physical custody of her sons to Federline. The reasons for the court ruling were not made public. When it came time to give up custody of her two sons to her ex-husband's legal team, Britney refused.
Hospitalization: Tipping Point for Britney
Police showed up at her home and reportedly observed she was under the influence of an unidentified substance after she refused to relinquish custody of her children. She was then taken and admitted to Cedars-Sinai Medical Center. The following day, Spears' visitation rights were suspended at an emergency court hearing, and Federline was given sole physical and legal custody of their sons. She was admitted to Ronald Reagan UCLA Medical Center and was put on 5150 involuntary psychiatric hold under California state law. She was committed to the psychiatric ward and her father, Jamie Spears, and lawyer, Andrew Wallet, were given full control of her assets. She was discharged five days later. 
Instead of giving Britney the time she needed to heal and face her obvious struggles with mental health, her team forced her into a full time career as a popstar, arguably to an even more intense degree this time around. Over the next year Britney would release her sixth studio album, star in a television show, record a documentary, and go one another world tour– except these opportunities were not opportunities for Britney, they were instead opportunities for her conservatorship, the legal unit controlling her every move, that would benefit.
This conservatorship would dictate any and all decisions Britney would come to make over the course of her career until September of 2021, when Britney Spears' financial estate was transferred to the hands of an accountant appointed by her lawyer, rather than by her father, Jamie Spears.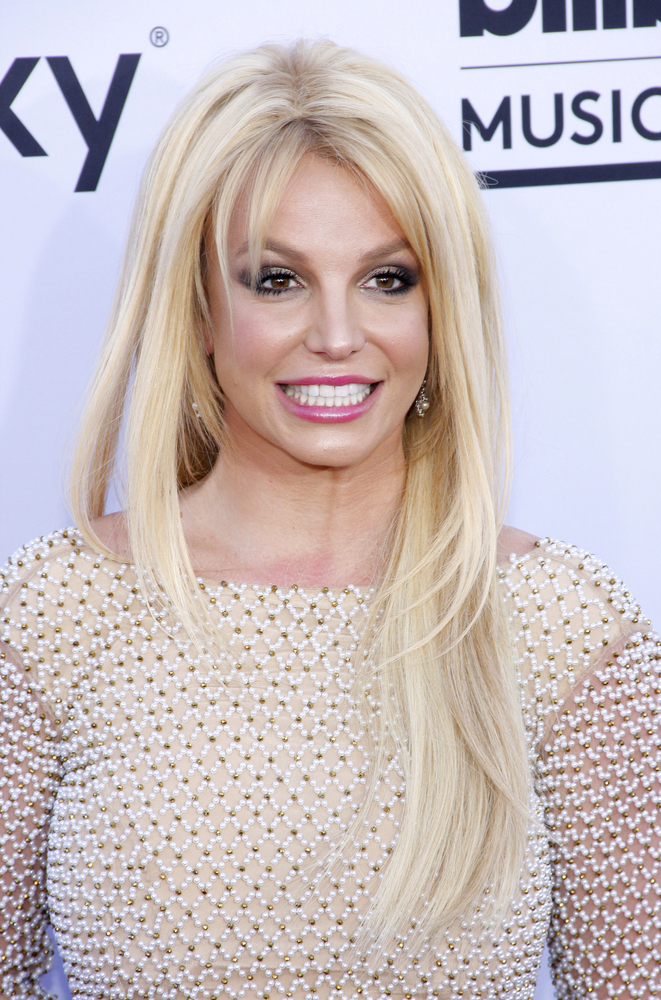 Conservatorship
The conservatorship over Britney Spears was split into two parts: one for her estate and financial affairs and the other for her as a person. Jamie Spears, who was in charge of both parts, stepped down as his daughter's personal conservator in 2019 citing health reasons, and a court-appointed care professional took his place, although many believe it was due to public criticism over the abusive nature of Britney's conservatorship.
Over the course of her conservatorship, Britney Spears released three albums, held a successful Las Vegas run, and made many television appearances, including a stint as a judge on the US X Factor.
Due to the nature of a conservatorship and how little freedom Britney had to act on her own accord, the tragic realities of what Britney was suffering was concealed from the public. Her father, Britney's conservator, was in full control over her finances and career decisions, as well as major personal issues such as visiting her children or getting married.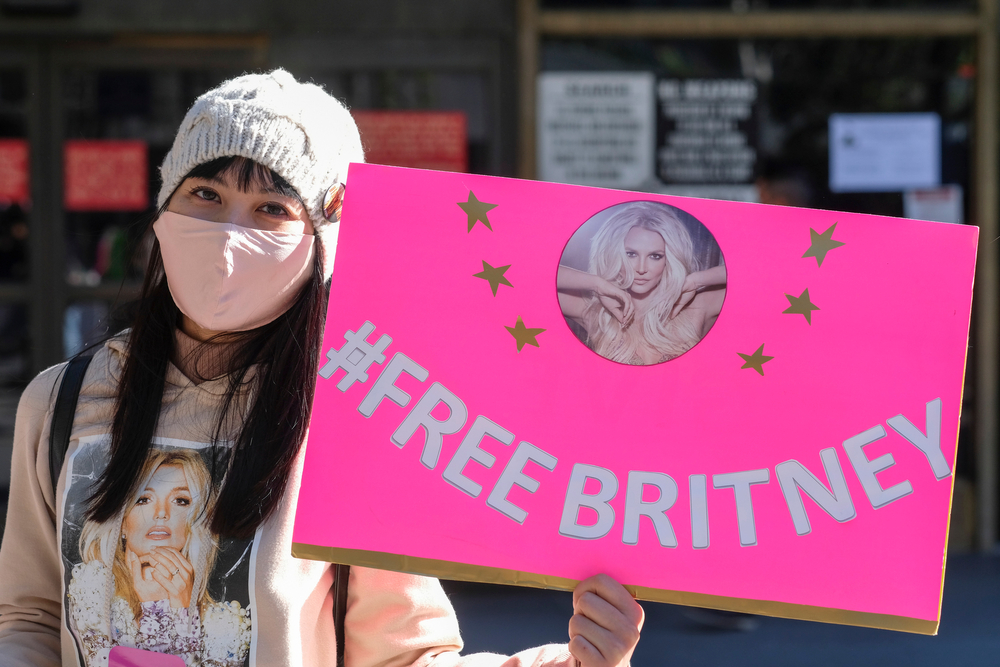 Free Britney Movement
In June of 2021, Britney appealed to a court, stating "I want to be able to get married and have a baby. I was told right now in the conservatorship I am not able to get married and have a baby." She also disclosed that the conservators refused to allow her to have her birth control removed, preventing any possibility of having more children.
In mid-April, Tess Barker and Barbara Gray, co-hosts of the Britney Spears fan podcast Britney's Gram, received an anonymous voicemail from a paralegal reporting on the status of Britney who was at a mental health facility. The paralegal claimed that she had previously worked on Spears's conservatorship case and that allegedly, Jamie had sent her there months earlier than was officially announced, with no end date in sight. The paralegal stressed repeatedly that it was not Britney's choice to attend such a facility, and that she was being held against her will under the terms of her conservatorship.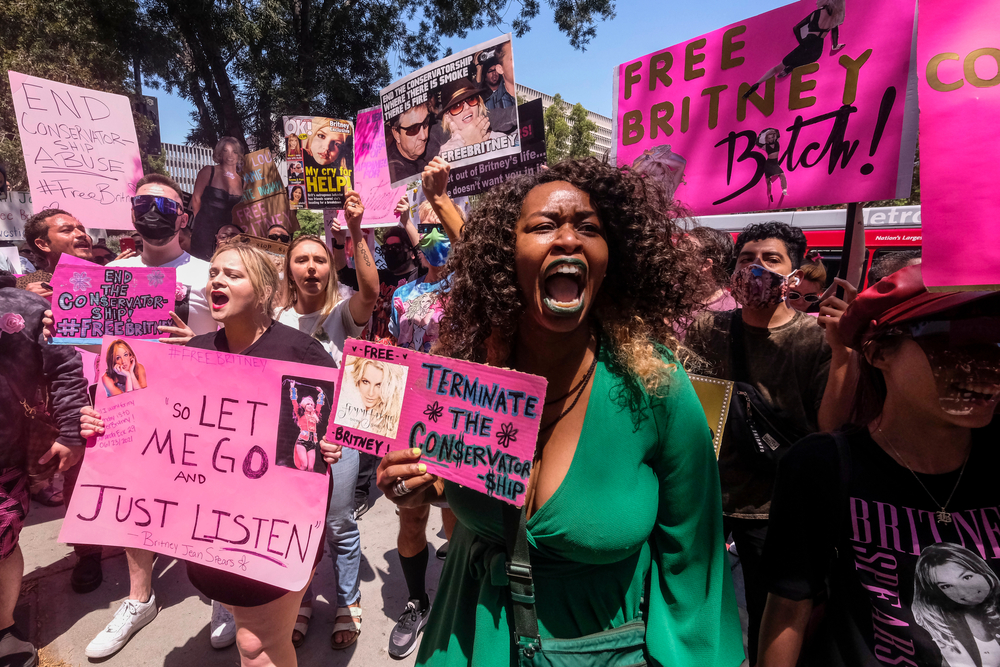 Immediately after this information was shared on the Britney's Gram podcast, Britney Fans used the #FreeBritney hashtag on Twitter and Instagram to demand that Spears be released from the mental institution. The issue was broached on The View, as well as on other TV shows. Spears's mother, Lynne, and close friend Paris Hilton both liked Instagram posts about her confinement. This information and the #FreeBritney hashtag that was created went on to become a movement that ultimately likely drew the attention of the public to this conservatorship and helped Britney escape its harsh grasp.
Mental Health Treatment at Oasis Recovery
The increased publicity around this case has led to further discussion about Britney Spears' mental health under abuse from her conservatorship. The world is excited for Britney to be freed from the legal control of her conservatorship, and hopes that the trauma of abuse from this court-appointed chokehold will not keep her from moving forward with her life.
Mental health disorders and addiction can affect anyone, famous or not. If you or a loved one are currently living with one of these issues, help is available! We encourage you to reach out to the professionals at Oasis Recovery to learn more about our personalized treatment programs and mental health services. Oasis Recovery was founded from firsthand experience of addiction and recovery, with a mission of providing a space where people can heal from addiction in a compassionate, creative, open-minded, and heart-centered environment. We believe recovery is always possible. Our experts work with you to design a treatment plan that fits your needs. Common treatment programs include:
Intensive Outpatient Programs (IOP)
Full-time Addiction Treatment on campus
Aftercare Services
Contact us today for more information about how our programs and services can help you get your life back on track. You no longer have to struggle with this on your own. We are here to help.