Bam Margera—What Went Wrong?
Bam Margera is a stunt performer, skateboarder, and American TV personality known for his debaucherous antics displayed on the show Jackass. Unfortunately, for the past few years, Margera has become known for something much more dangerous than pranks gone wrong. Headlines in recent years have illustrated Margera's struggles with addiction and alcoholism. Most recently, in June 2022, he escaped from rehab in Florida only to return the next day. This blog will examine Bam Margera's life and what possibly lead to his ongoing struggles with addiction.
Early Life and Jackass
Brandon Margera was born in West Chester, Pennsylvania in 1979 and soon adopted the nickname "Bam" due to his inclination to purposefully run into walls. After videos of himself and his friends skateboarding started to gain traction in his later teenage years, Margera was approached by MTV, and the TV show Jackass was born.
In October 2000, the Jackass TV show was released and became an overnight hit. The main characters were originally Margera and his best friend Ryan Dunn. The cast would eventually include Johnny Knoxville, Steve-O, Jason Acuna, and Chris Pontius.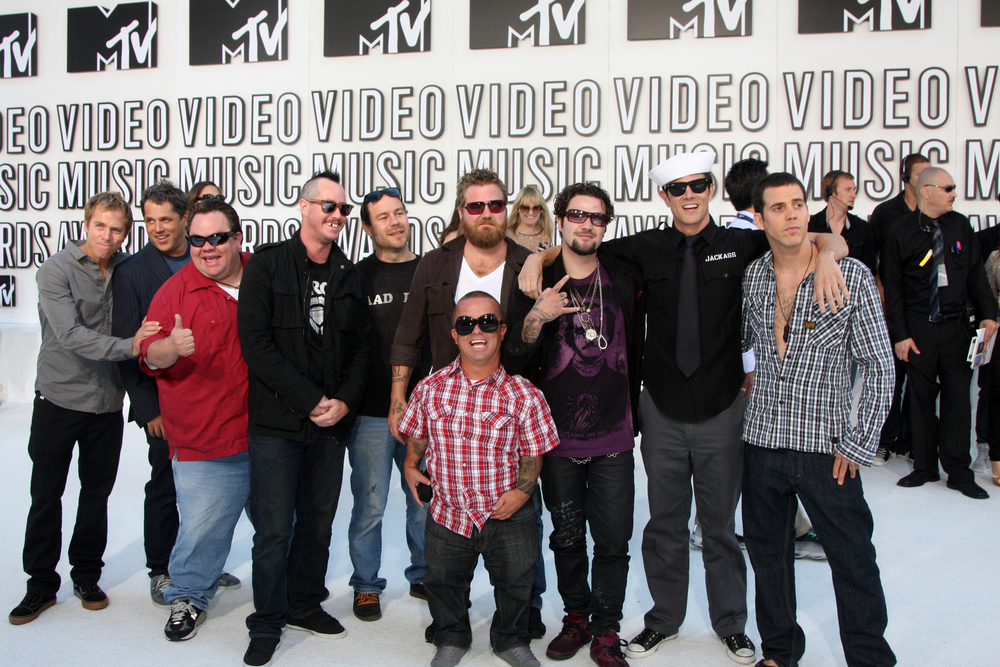 Addiction and Legal Troubles
After Jackass and other offshoot productions ended, Margera's drinking problems worsened. After a four-day binge in July 2009, he was transported to the hospital by paramedics and state troopers and, by December 2009, Margera entered rehab for the first time after an intervention from his friends and family. However, he did not complete the program, and he left after only four days.
Sadly, Margera's best friend and co-star, Ryan Dunn, was killed in an automobile accident on June 20, 2011. Following Ryan Dunn's death, Margera's drinking intensified further. According to Margera, 2012 was the year he lost control of his drinking, after bone spurs forced him to put skating on hold and he began binge drinking "to kill the boredom."
In 2015, Margera entered a rehabilitation facility for alcoholism once again, but left shortly after. The following year, he participated in the VH1 TV show Family Therapy with Dr. Jenn with his mother, after which he claims to have remained sober for several months. In an interview with People magazine a year later, Margera disclosed his mental health issues, including anxiety, bipolar disorder, and bulimia nervosa. In November 2017, Margera discussed his health issues and alcoholism, saying he had been "mostly sober" since 2015.
In early 2018, Margera went to rehab for a third time after receiving a DUI charge, and stayed sober for seven months. In October of that year, he was robbed at gunpoint during a vacation in Colombia and later relapsed because of the traumatic event. In January 2019, he attempted to go to rehab for a fourth time but left within ten days, stating that he 'did not belong' there and that he would beat his alcoholism on his own.
A couple months later, in March 2019, TMZ released a video showing Margera screaming at and threatening his manager in New York City. To make matters worse, Margera also posted videos to Instagram in which he is seen insulting his wife and damaging his home. This led to an intervention held by his friends and family members in which they insisted he be treated for mental health issues. After only one week in treatment, Margera returned home.
After being removed from a commercial flight on August 3, 2019, because he was too intoxicated to fly, he posted a series of videos on his Instagram account, publicly begging for Dr. Phil's help. He criticized his mother, wife, and childhood friend, Brandon Novak, for their part in his family break-up. In addition to his family, Dr. Phil responded the next day by inviting him to treatment.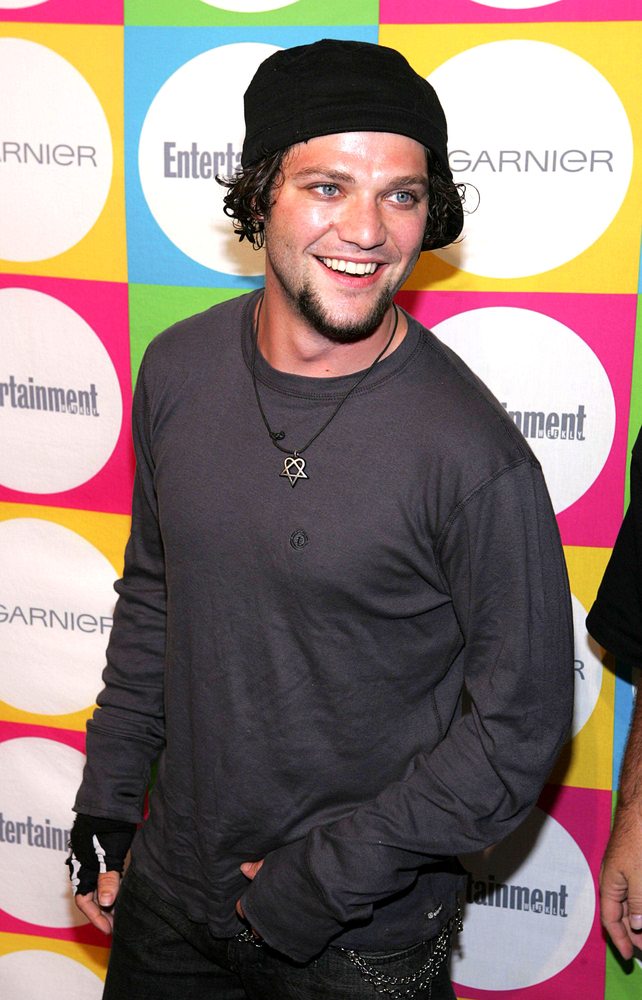 In January 2021, Margera said during a podcast interview that Paramount Pictures considers him a liability because of his recent behavior. According to him, Jackass co-creator Jeff Tremaine fought to keep Margera in the upcoming Jackass film, Jackass Forever, but Margera still wasn't sure whether Paramount would allow him to participate in the film's production. On February 11, 2021, Margera posted several videos to his Instagram account, in which he admitted to having relapsed into alcoholism, and stated that he had been fired from the Jackass Forever production. Throughout the video, he appeared to be crying, vomiting, and suggesting that he had "looked up how to tie a noose".
In May of 2021, Tremaine filed a temporary restraining order against Margera, due to Margera's harassment via Instagram in which Margera allegedly sent Tremaine's family death threats. On January 12, 2022, Margera sued Paramount Pictures, Tremaine, and all parties involved in the production of Jackass Forever, stating he was wrongfully terminated from the franchise; however, they eventually came to a settlement after Margera asked to dismiss the lawsuit.
In May 2022, Margera stated that he has been in treatment and has remained sober for one year. This good news was short-lived, however. On June 15, 2022 Margera escaped from the rehab facility in Florida in which he was receiving court-ordered addiction treatment and was reported missing. After being missing for one week, Margera was found and voluntarily returned to the rehab facility with a police escort. At this time, he still remains there.
Why Did This Happen?
Celebrities are depicted as having it all, which suggests that they are immune from having disorders. Substance addiction, in addition to other issues, is no exception. Celebrities battle challenging circumstances just like the rest of us. As stated himself, Margera's drinking increased after the death of his best friend, Ryan Dunn.
It is not just money, stardom, and fame that come with being a celebrity; there is also the grueling pressure to perform and the public scrutiny that accompanies it. When a celebrity's desire to escape escalates as a result of money, fame, and stardom, drug and alcohol use may increase. This is why it is important to seek treatment for drug and alcohol addiction as soon as it is recognized. Unfortunately, so many individuals suffering from substance abuse disorder don't recognize the problem until they have created a perilous path of destruction in nearly every area of life.
Unfortunately, Margera's struggle with addiction has been splashed across every tabloid paper and online articles receive thousands of clicks due to his inability to successfully overcome his disease. It is important to remember that he is only a human, just like the rest of us, and, instead of watching him struggle for entertainment, advocate for the de-exploitation of celebrities in need.
There is a serious issue with the glamorization of substance abuse in the entertainment industry. Despite the prevalence of the hard-partying lifestyle of celebrities in the media, the reality is that many of these individuals, such as Bam Margera, are in need of help.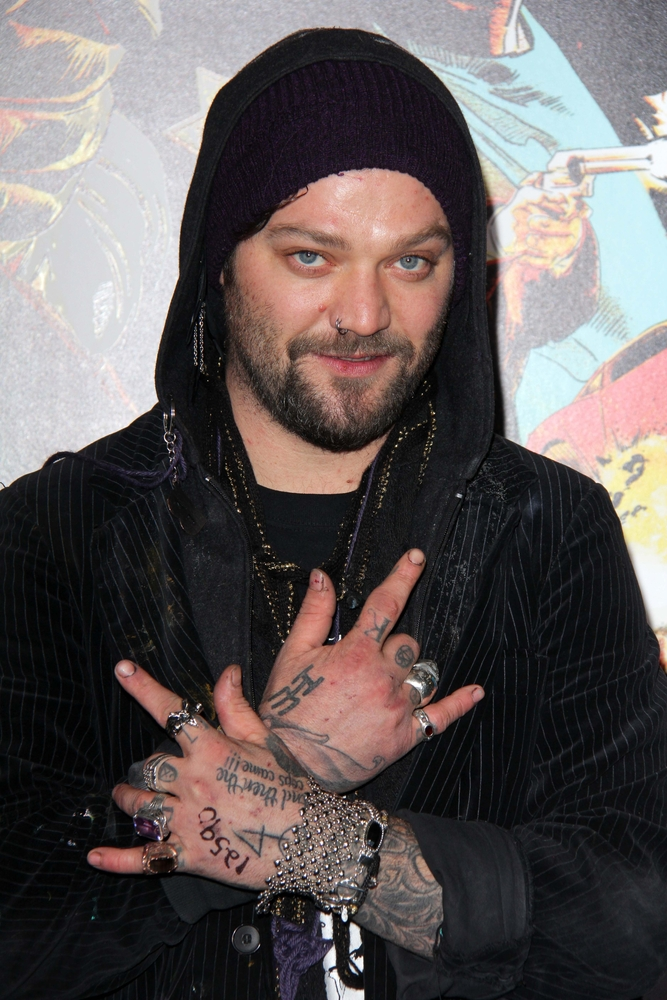 Oasis is Here For You
If you or a loved one is struggling with substance abuse or mental health issues, contact a specialist today! Our experienced treatment specialists are available to answer any questions you have and get you started on the road to recovery. You no longer have to struggle with addiction alone.
Oasis Recovery was founded to provide holistic, comprehensive care to all individuals struggling, and our aim is to provide a place where individuals can heal from addiction by receiving compassionate, imaginative, and open-minded care. We know that recovery from addiction is always possible and we work with you to create a treatment plan that suits your individual needs. Our treatment options include:
Intensive Outpatient Program
Partial Hospitalization Program
Aftercare Planning
Detox Referrals
Mental Health Referrals
Contact us today for more information about how our treatment programs and services can help you get your life back on track. You do not have to struggle on your own. We are here to help.