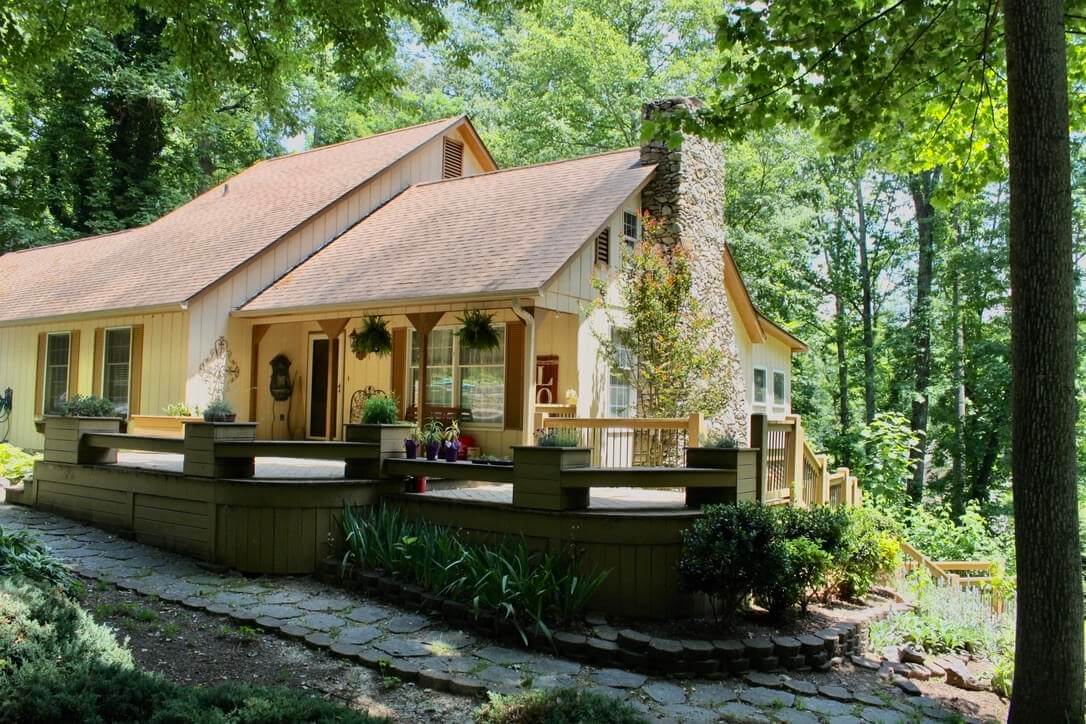 Women's Campus
About Our Women's Housing
Situated in the beautiful Blue Ridge Mountains, our housing goes beyond basic needs and inspires deep healing. Our campuses are safe, supportive, inviting spaces that provide a home away from home to our clients. These spacious environments foster community, support therapeutic endeavors and offer comfort and tranquility to all. Come breathe the fresh mountain air, and let your healing begin.
WHAT TO EXPECT
At our Women's Housing:
Nestled in nature, just outside of Asheville, North Carolina, our female housing is the ideal setting for individuals seeking a peaceful atmosphere to support their path to recovery.
Capacity
●Our female housing has 12 beds available to clients.
Amenities
●
●Spacious property, offering plenty of privacy
●Beautiful gardens and forest views
●Outdoor gathering space, including deck and gazebo
●Large outdoor gathering space, including multiple decks, porch, and gazebo
●Working fireplace
●Large shared kitchen, stocked with cooking essentials
●Shared common areas with couches, TVs, books
●BBQ Grill
Come breathe the fresh mountain air that surrounds our beautiful healing facilities in Asheville, North Carolina.
We invite you to take a virtual tour today.

What Would It Feel Like To Be Free?
LET US HELP YOU FIND OUT.