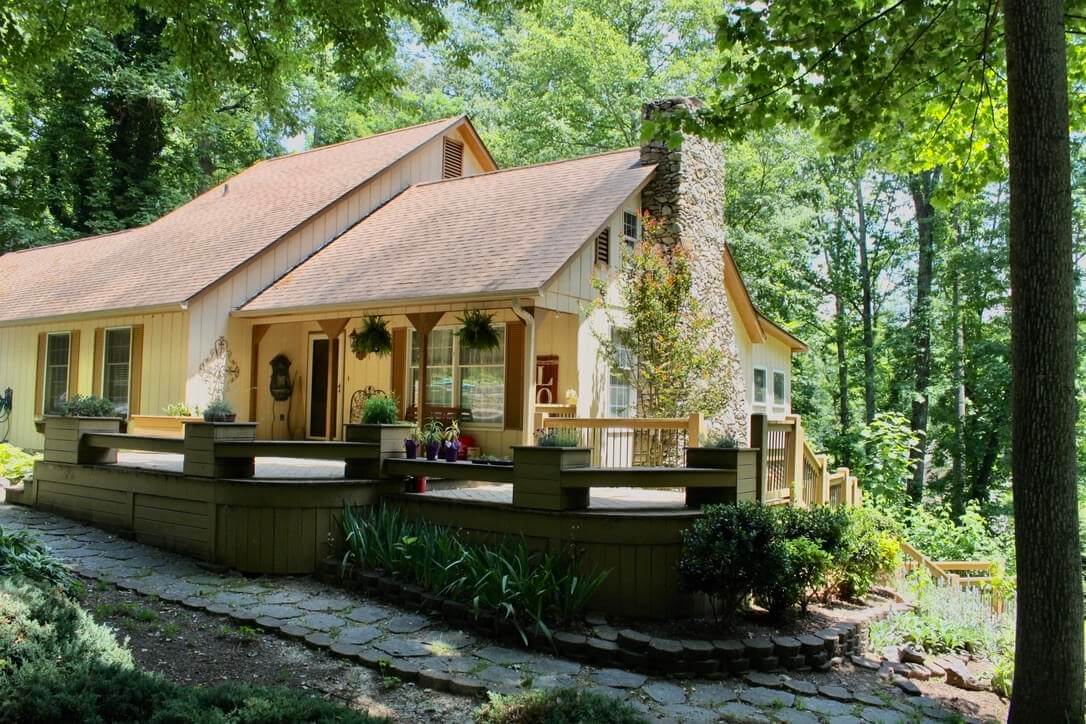 Men's Campus
About Our Men's Housing
The space in which you are surrounded is a catalyst for reflection, insight, and positive change. We believe in spaces that hold comfort, beauty, and the promise of new beginnings; that accommodate changes of perspective, and foster the formation of new positive habits, like meditation, exercise, authentic conversation, and introspection.
WHAT TO EXPECT
At our Male Housing:
Located just outside of Asheville, North Carolina, our male housing offers beautiful mountain views, large gathering space, and a fun and relaxed atmosphere to complement one's recovery journey.
Capacity
Our male housing has 24 beds available to clients.
Amenities
●Spacious property, offering plenty of privacy and mountain views
●Game room
●Gym weights, mats, and lifting equipment
●Outdoor gathering spaces with multiple decks and gazebo
●Working fireplace
●Large shared kitchen, stocked with cooking essentials
●Shared common areas with couches, TVs, games
●BBQ Grills
Come breathe the fresh mountain air that surrounds our beautiful healing facilities in Asheville, North Carolina.
We invite you to take a virtual tour today.

What Would It Feel Like To Be Free?
LET US HELP YOU FIND OUT.