Everything to Know Before Googling "Rehab Near Me"
Have you found yourself searching 'rehab near me' but have yet to find a quality drug or alcohol rehab in your area? If yes, look no further. Every day, people from all backgrounds seek drug rehab treatment. Unfortunately, cultural stigmas make it difficult to discuss drug use or treatment. Thankfully, Oasis Recovery provides a variety of drug and alcohol rehabilitation programs to help people recover. If you or a loved one is in need of addiction support, Oasis Recovery can assist you. Continue reading to learn more about rehab, the kinds of rehab programs available, and how to seek help for your drug addiction.
What is Rehab?
Drug rehabilitation and addiction recovery combine therapy, assessment, counseling, and education. Rehab programs aim to assist clients in identifying, diagnosing, and treating drug addiction and co-occurring disorders. Medical detoxification is frequently included to help clients detoxify and minimize the potential for relapse.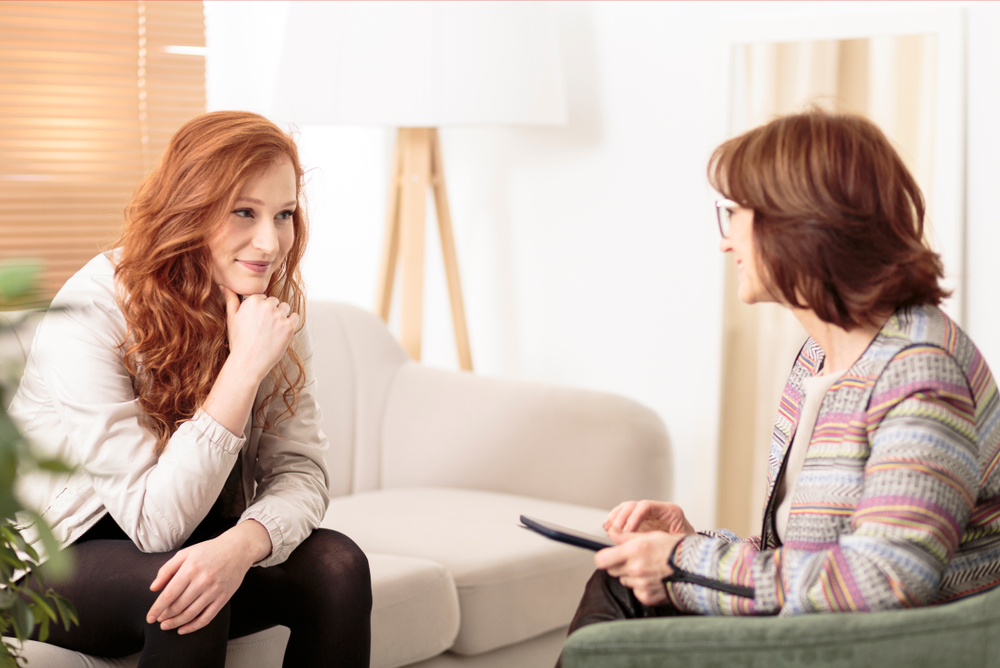 What Addictions Does Rehab Treat?
Drug rehab centers help individuals with a variety of addictions. Some centers are more specialized in treating specific addictions, while other rehabilitation centers treat a wide array of disorders. The following substances are all commonly treated in a rehab facility:
Marijuana
Opioids (heroin, prescription opiates)
Alcohol
Cocaine
Crack Cocaine
Methamphetamine
Prescription stimulants (Adderall, Ritalin)
Hallucinogens (LSD, DMT, PCP)
Benzodiazepines (Xanax, Ativan)
Signs You Need to Search "Rehab near Me" for Drug or Alcohol Addiction 
According to the National Institute on Drug Abuse, addiction is a "chronic, recurring condition in which an individual compulsively seeks and uses drugs despite the damaging consequences." The DSM-5 manual is used to diagnose substance use disorders in patients. The list below outlines the symptoms of substance abuse. If you experience three or more of these symptoms, you are likely suffering from a moderate substance abuse problem, whereas six or more of these symptoms indicate a severe addiction issue. In these instances, many individuals require medical detox, and all require substance abuse treatment at an addiction treatment center.
Losing interest in activities/hobbies once enjoyed
Experiencing intense cravings for drug of choice
A significant amount of time is spent on procuring or using the drug of choice
Health issues
Developing a higher tolerance over time
Multiple failed attempts to stop using
Neglecting responsibilities
Experiencing withdrawal symptoms when not using
Engaging in risky or illegal activities
Poor personal hygiene
Stealing or borrowing money
Legal issues
Isolation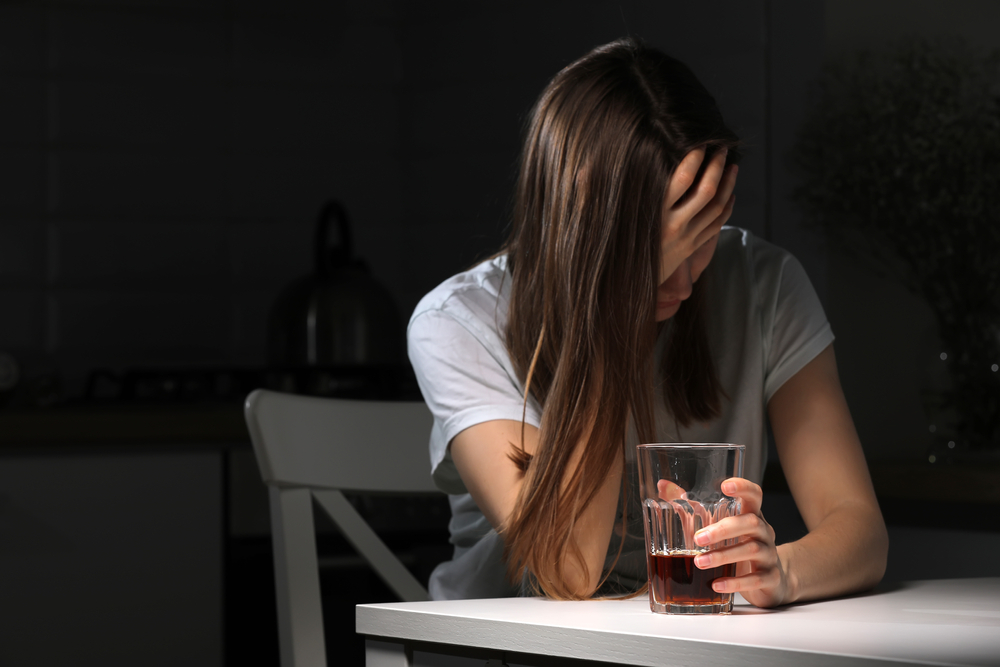 You may have a lot of these characteristics, and there is no need to feel bad or panic. Addiction treatment programs can help you build up the necessary defenses and learn skills and tools to overcome addiction. Knowing when to go to rehab might be the difference between fulfilling your future dreams or being trapped in substance abuse for a lifetime.
What is the Rehab Process?
Rehabilitation includes extensive therapy to fix drug-seeking behavior, teach better coping skills, and provide relapse prevention education, among other things. As part of lifelong recovery, aftercare services provide continued support and relapse prevention opportunities for individuals. The phases through which patients typically advance during addiction rehab are described in detail below.
Detox
Medical detox is the first stage of rehab in most cases. Detoxification is the process of eliminating all traces of addictive substances from the physical body. People who are addicted to certain substances may suffer from severe and/or life-threatening withdrawal symptoms. Medical detox facilities provide additional supervision, monitoring, and, if needed, pharmacological interventions to individuals at risk of developing these dangerous withdrawals. Medical detox will be monitored while in rehab and, in many cases, will be given medications to minimize withdrawal symptoms.
Inpatient Treatment
Because everyday distractions are eliminated during inpatient treatment, residents are able to focus completely on recovering and achieving sobriety. Every day is carefully scheduled and accounted for in a residential treatment program. Patients are guided through inpatient recovery with the assistance of psychologists, counselors, and psychiatrists, all of whom meet with patients individually and in group settings. Inpatient programs typically last from 28 days to 6 months.
Outpatient Treatment
An outpatient drug rehabilitation program is less confining than an inpatient program. People with addictions frequently spend 10 to 12 hours a week at a local drug rehab center in an outpatient program. These sessions focus on drug abuse education, counseling individuals and groups, and teaching drug-addicted individuals how to function without their substances. Someone with a light drug habit might benefit from an outpatient program or an extended treatment program. An outpatient drug rehabilitation program can last between three and six months or longer.
Aftercare
Someone who has completed treatment may benefit from aftercare, which refers to a post-treatment plan that helps individuals maintain sobriety, prevents relapse, and helps them achieve their goals. Aftercare plans consist of activities, interventions, and resources that help recovering individuals cope with triggers, stress, and cravings during treatment. Aftercare plans are individualized to match a person's requirements.
Aftercare plans are important because many individuals struggle after leaving treatment. Between 40% and 60% of those recovering from drug and alcohol dependency experience a relapse at some point after treatment has ended. Aftercare helps reduce the likelihood of relapse by providing continuous support and accountability.
Support Groups
Addiction recovery is one of the mental and behavioral health disciplines that rely heavily on support groups. A group guided by a qualified counselor, social worker, or peer leader enables people to find sympathy and understanding among other individuals who are experiencing a similar situation. These groups are sometimes called mutual aid groups or self-help groups. Support groups are used to enhance the outcomes of addiction rehabilitation. They are not meant to replace treatment. They provide a foundation for maintaining abstinence and recovery after rehabilitation is completed.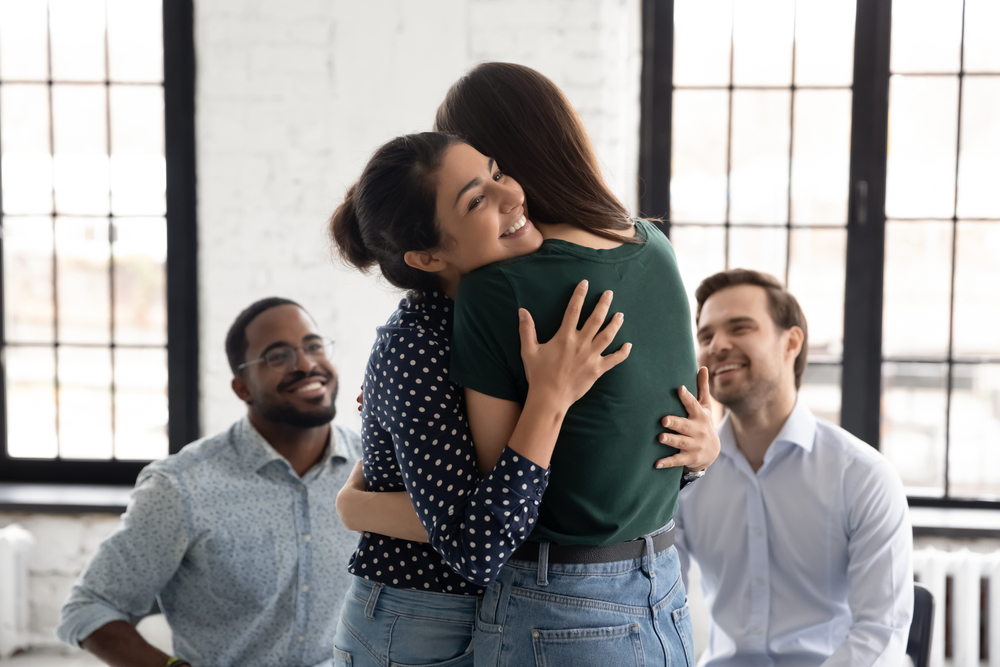 Benefits of Rehab
If you or a loved one has an issue with substance abuse and have been searching 'rehab near me', drug rehab is an excellent choice. Drug rehab provides resources and tools for those with substance abuse disorder in order to help them overcome it. Addiction affects many different aspects of life, and rehab offers a range of therapies and treatments to address them all. It should be treated as a mental, physical, and psychological condition. Below are just several of the many benefits of attending drug or alcohol rehab: 
Therapy
During therapy, the individual will discover any triggers that cause cravings for drugs or other substances. They will also learn how their faulty reasoning and behavior lead them to poor choices. With this, individuals can develop healthier thoughts and acquire new prevention methods to prevent relapses. Because no one therapy works for everybody, rehab provides a wide range of treatment and therapy options. These therapies are designed to assist clients in establishing healthy lifestyle patterns and altering their substance abuse attitudes and behaviors.
Less clinical approaches like yoga and meditation are frequently offered as additional therapies. These approaches can help to reduce stress and establish habits and patterns that might be helpful after other therapies and treatments are completed. Having a holistic approach while in rehabilitation is the finest way to ensure that you keep sober.
Community
It is critical to have a support network when recovering from addiction. Rehab offers a community of staff, counselors, and other recovering addicts. An individual fighting addiction who needs a shoulder to cry on occasionally should be part of a community that understands what it is like. Without real connections with people who provide sympathy, affection, understanding, and hope while understanding the problems you are facing, it is difficult to recover. Addiction may not be overcome without the aid of a community.
Accountability
An addiction treatment facility provides you with people who will support you and hold you accountable. You will meet with your therapist on a daily basis and receive support and encouragement. You will see other addicts in the therapy office who will hold you accountable. You aren't required to feel terrible about your emotions or thoughts, but you will be less likely to relapse if you understand that there is a support structure ready to help you.
Structure
The structure provided by a drug abuse rehabilitation center is one of the greatest benefits. It is the first step in addiction treatment, and abstinence is achieved when structure is provided. Patients at rehab centers usually follow a structure that emphasizes daily routines, productive activities, and healthy habits. Those with substance dependencies have self-destructive tendencies that must be overcome, and a strong and simple routine must be established in order to do so. Rehabilitation provides the structure necessary for patients to establish a simple and solid daily routine that emphasizes abstinence and produces new healthy habits that can be maintained post-treatment.
Improved Health
When you enter drug or alcohol addiction treatment, you receive treatment for your body and mind, not just your drug or alcohol addiction. Your body may lose important nutrients when you abuse drugs or alcohol. You may experience fatigue, nausea, and poor sleep as a result of substance abuse. If you stop consuming substances and your body feels depleted, you are more likely to start again. Rehab centers offer healthy meals to replenish the body's minerals and vitamins. This improves your health and moods, lowering your desire to consume drugs. You will also get better sleep and participate in group exercises that restore physical fitness.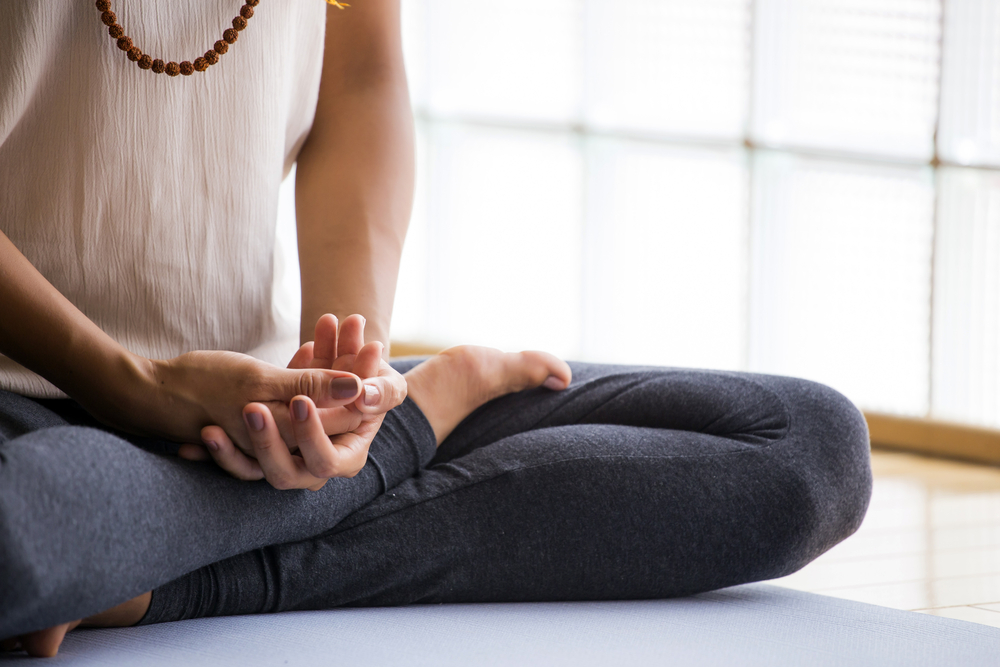 How Long Does Rehab Last?
According to the National Institute on Drug Abuse (NIDA), the effective treatment of addiction requires a minimum of 90 days, but not all of that time must be spent in an inpatient rehab facility. In many cases, clients begin with an inpatient rehab program and then transition to an outpatient program for the remainder of their treatment time. Although the schedules vary from program to program and are tailored to the needs of individual clients, there are some similarities among most addiction treatment programs.
Does Insurance Cover the Cost of Rehab?
Substance abuse rehab and mental health treatment are typically covered by health insurance. The amount of coverage your insurance provides for drug or alcohol rehab, however, depends on a variety of factors, including your policy's behavioral health benefits, your rehab clinic, your unique needs, and more.
Your health insurance plan will determine how much of your treatment is covered and how much you will be required to pay out-of-pocket, depending on the health insurance plan you have. Before you try to enter a substance abuse treatment program, it's best to check with your insurance provider to find out what services are covered.
How to Get Started
Being overwhelmed by thoughts and worries about where to look for rehabilitation, how much it will cost, and how you will get there, may stop you from starting your recovery journey. Knowing how the admission process works can help you feel more comfortable and confident about your choice to seek treatment. The following steps can help guide you through the entry process.
1. Make the Call
An admissions representative will talk with you over the phone prior to your treatment to help you get admitted. During this confidential phone call, you'll be asked for basic personal information including your name, birthdate, address, and employer. You will be asked to disclose your substance abuse history, your drug of choice, how long you've been addicted, and how your addiction began and asked about your mental health history, co-existing disorders, and financial or relationship issues.
2. Confirm Cost and Coverage
One of the most significant factors in a person's decision to seek inpatient rehab is the cost. Addiction treatment has become more affordable in recent years due to Obamacare, the Affordable Care Act. Many inpatient rehab programs accept insurance, and more people than ever have health insurance that covers addiction treatment. You can find out what services your health insurance plan covers and how much you'll have to pay out of pocket in addition to what services are covered. Some rehab centers accept Medicaid, a state and federal health insurance program that provides free or low-cost health care to low-income individuals, including children, families, pregnant women, the elderly, and persons with disabilities.
3. Consider the Location
It's possible to seek substance abuse treatment close to home or far away, depending on your personal preferences. Those seeking substance abuse treatment may have to travel to another city, county, or state to find the perfect facility. If you want to seek treatment out of state, you may be more comfortable. People may find it easier to remove themselves from destructive relationships and environments that might cause them to relapse if they participate in an out-of-state program. Before deciding on a rehabilitation program, take a look at your budget. A local rehab, on the other hand, may be a better option if you can't afford the cost of long-distance travel.
4. Complete Intake Process
Once you consent to treatment and arrive at the facility, you will be subject to a comprehensive intake procedure. Your medical and mental health professionals will employ a variety of lengthy examinations to create a custom treatment plan and help you achieve sobriety. Rehabilitation can be a disorienting and challenging experience, but knowing what to expect makes it much easier. Rehabilitation should be accessible and seamless when done correctly. Delays should be avoided as much as possible. The time between the initial phone call, screening, and admission is critical. Treatment is less likely to be completed when there is a long delay.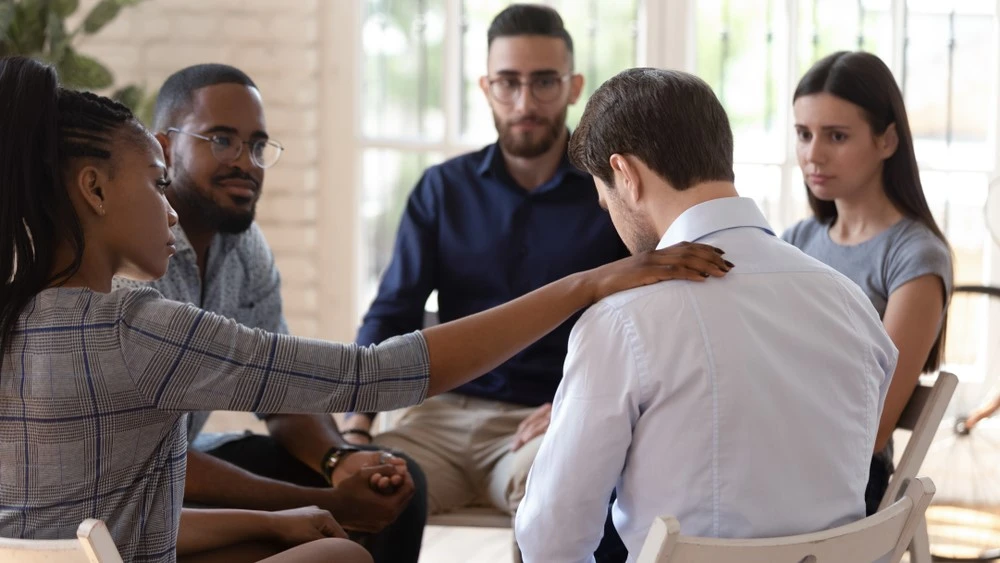 Oasis Recovery Center – Rehab Near You
If you have been searching 'rehab near me' but can't seem to find a quality treatment center, Oasis Recovery can help. Anyone can be affected by addiction or mental health issues. If you or a loved one are currently experiencing one of these problems, Oasis Recovery can assist you. To learn more about our mental health services and treatment programs, please contact Oasis Recovery today.
At Oasis Recovery, we believe that everyone can recover from addiction. Our experts work with you to create a treatment plan that is tailored to your requirements. Recovery is always possible. Our center provides various behavioral and alternative therapies, holistic exercises, a partial hospitalization program (PHP), an intensive outpatient program (IOP, aftercare services, and much more.
Give us a call today to find out how our programs and services can assist you in regaining control of your life. You no longer have to battle this on your own. We are here to assist you.